'Poldark' Season 5 on PBS Release Date, Cast, Trailer, Plot: When is the Final Season on Masterpiece?
Masterpiece on PBS will start airing the final season of the BBC's Poldark this week. Poldark Season 5, which will be the final run of episodes for the show, introduces a number of new castmembers as the series heads into the 19th Century and touches on slavery. The trailer for the final season also hints at how the show will tie up its loose ends.
When Is Poldark Season 5 on PBS?
The premiere of Poldark Season 5 will air on PBS on Sunday, September 29 at 9 p.m. ET, with the following episodes airing on subsequent Sundays as part of the network's Masterpiece program.
Poldark's final season will have eight episodes, which pick up with Ross (played by Aidan Turner) and Demelza (Eleanor Tomlinson) in 1800, a few months after the death of Elizabeth Warleggen (Heida Reed) in the Season 4 finale.
After PBS starts airing episodes of Poldark Season 5, they will make them available to stream as part of their Passport streaming service. This service is available to any PBS supporter who pledges more than $5 a month/$60 a year to their local network.
Poldark Seasons 1-4 are also on PBS Passport, but are also streaming on Amazon Prime for those who want a recap of what has happened to the residents of Nampara.
Who Is in the Cast of Poldark Season 5?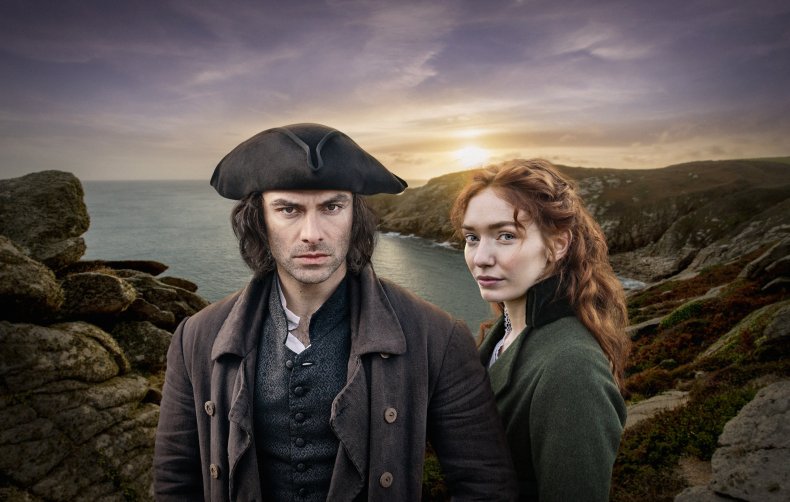 Returning for one last time to the world of Poldark are cast members Aidan Turner, Eleanor Tomlinson, Jack Farthing (who plays George Warleggen), Luke Norris (Dwight Enys), Gabriella Wilde (Caroline Enys), Pip Torrens (Cary Warleggen) and Beatie Edney (Prudie Paynter).
Joining them are a number of new faces Ross encounters in his time as an MP. Chief among them are Ross' former ranking officer Ned Despard (played by Vincent Regan) and his wife, a former slave named Kitty (Kerry McLean). Based on real historical figures, in Poldark they will cause trouble for Ross as he tries to fight Ned's wrongful imprisonment over his abolitionist views.
Poldark Season 5 will also introduce a new villain in Ralph Hanson (Peter Sullivan), a shady businessman with links to the slave trade attempting to forge a partnership with George. His daughter Cecily (Lily Dodsworth-Evans) will also be introduced as a love interest for Geoffrey Charles Poldark, now in his late teens and played by Freddie Wise. Demelza will also get a nemesis of her own as she welcomes the treacherous Tess Tregidden (Sofia Oxenham) into her house.
Heida Reed also returns in a number of the episodes as Elizabeth despite dying in the last season, as George remains haunted by her absence.
What Will Happen in Poldark Season 5?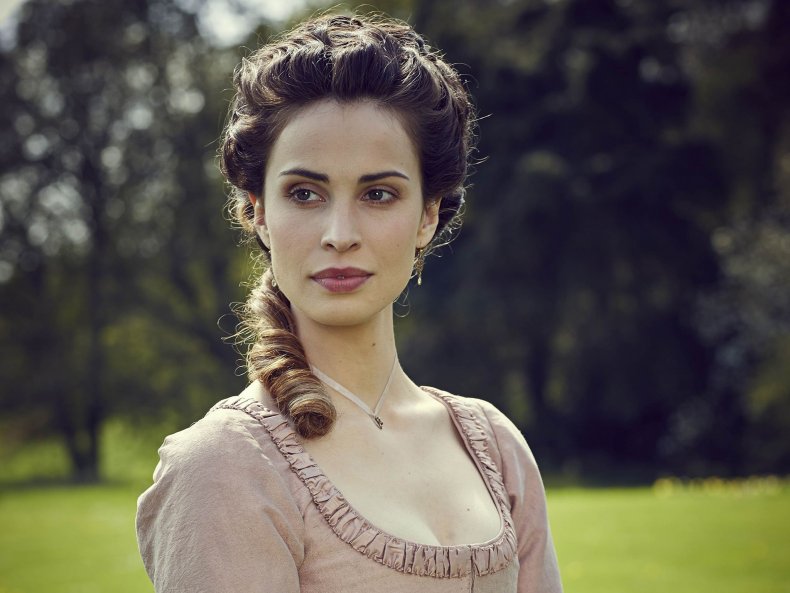 For the first time, the plot of Poldark Season 5 will not be based on the books by Winston Graham. Instead, the final season will be set in the 11-year time jump between book seven "The Angry Tide", which ends in 1799, and book eight "The Stranger From the Sea," which begins in 1810.
Speaking to the BBC, Poldark creator Debbie Horsfield said of this: "In book eight , 11 years down the line, we meet Ross abroad on a special mission for the government. How did he go from restless, sometimes reckless, and somewhat disillusioned MP, who despaired of ever really 'making a difference' in the world, to Special Agent Poldark, sent by the Crown to report from Portugal on the Peninsula War against Napoleon?"
The synopsis for the season by the BBC, who aired it earlier this year in the U.K., offers some answers. It reads: "With a new century comes the promise of a hopeful future, but the past casts a long shadow over Cornwall. Following the death of Elizabeth, Ross Poldark (Aidan Turner) resolves to put Westminster behind him and spend more time with the people he loves. However, when an old friend needs help, Ross is compelled to challenge the establishment and question his own loyalties to king and country."
The summary continues: "As the Enyses (Luke Norris and Gabriella Wilde) rally to join the cause, Demelza (Eleanor Tomlinson) must contend with dangers close to home, while George (Jack Farthing) courts corrupt powers whose influence spans the Empire."
Is there a trailer for 'Poldark' Season 5?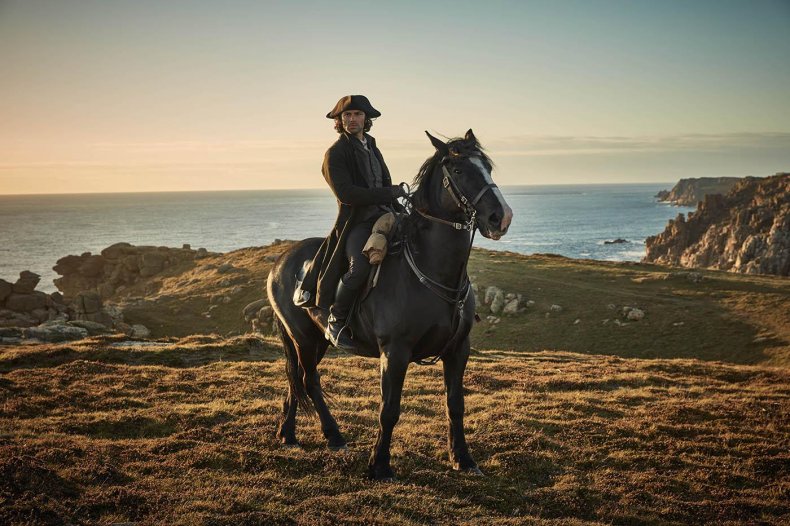 PBS released their promo for the final season of Poldark back in July.
It features many of the elements that made Masterpiece viewers fall in love with the British series: Epic landscape shots of Cornwall, swashbuckling action and, of course, Aidan Turner riding around on horseback.
'Poldark' Season 5 starts Sunday, September 25 on PBS