Polestar 3 Teased, Company Announces South Carolina Production Plans
Polestar's first all-electric SUV will be made in America. The company will make the Polestar 3 at a production center in Ridgeville, South Carolina, sharing space with Volvo Cars. Polestar and Volvo Cars share common ownership under the Zhejiang Geely Holding Group Co., Ltd umbrella.
"Polestar 3 will be built in America, for our American customers," said Thomas Ingenlath, Polestar's Chief Executive Officer. "I remember the great response when I first shared Polestar's vision here in the U.S. and I am proud that our first SUV will be manufactured in South Carolina. From now on, the U.S. is no longer an export market but a home market."
The factory currently makes the Volvo S60 midsize sedan. It is slated to be the home of the forthcoming next-generation Volvo XC90. The XC90 and Polestar 3 will begin production around the same time in 2022.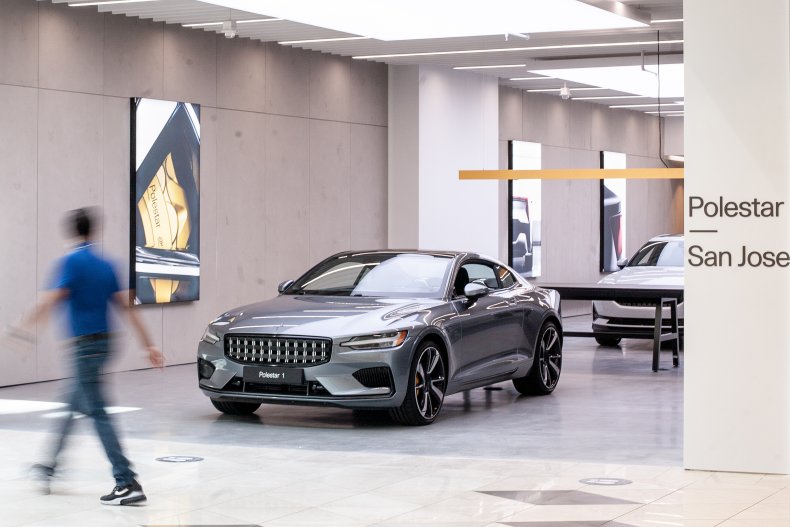 "Production in the USA reduces delivery times as well as the environmental impact associated with shipping vehicles around the world. It will even have a positive impact on the price of Polestar 3," said Dennis Nobelius, Chief Operating Officer at Polestar. "All of this makes the brand even more competitive in the critical American sales market."
Polestar is heavily invested in the U.S. market. The company will open around 25 retail locations nationwide in 2021. The first half of the year, Spaces in Austin, Texas; Boston, and Denver are slated to open. Later this year, showrooms in Atlanta; Central and South New Jersey; Connecticut; Dallas; Minneapolis; Orange County, California; and Phoenix will open. Locations in Washington D.C., Seattle, and Florida are coming soon.
Each of the Spaces offers home test drives, free pick-up and delivery for servicing, and mobile service.
Polestar 3
The Polestar 3 will debut a new generation of electric vehicle architecture from Volvo Car Group. The SUV's platform has been designed from scratch for full electrification.
Polestar bills the new SUV, which is set to take on the Audi E-Tron Sportback, Jaguar I-Pace, and Ford Mustang Mach-E, as having "industry-leading connectivity features" based on Google's native Android Automotive OS infotainment system. There will also be hands-free driving features.
Further details of the Polestar 3 will be revealed at a later date.