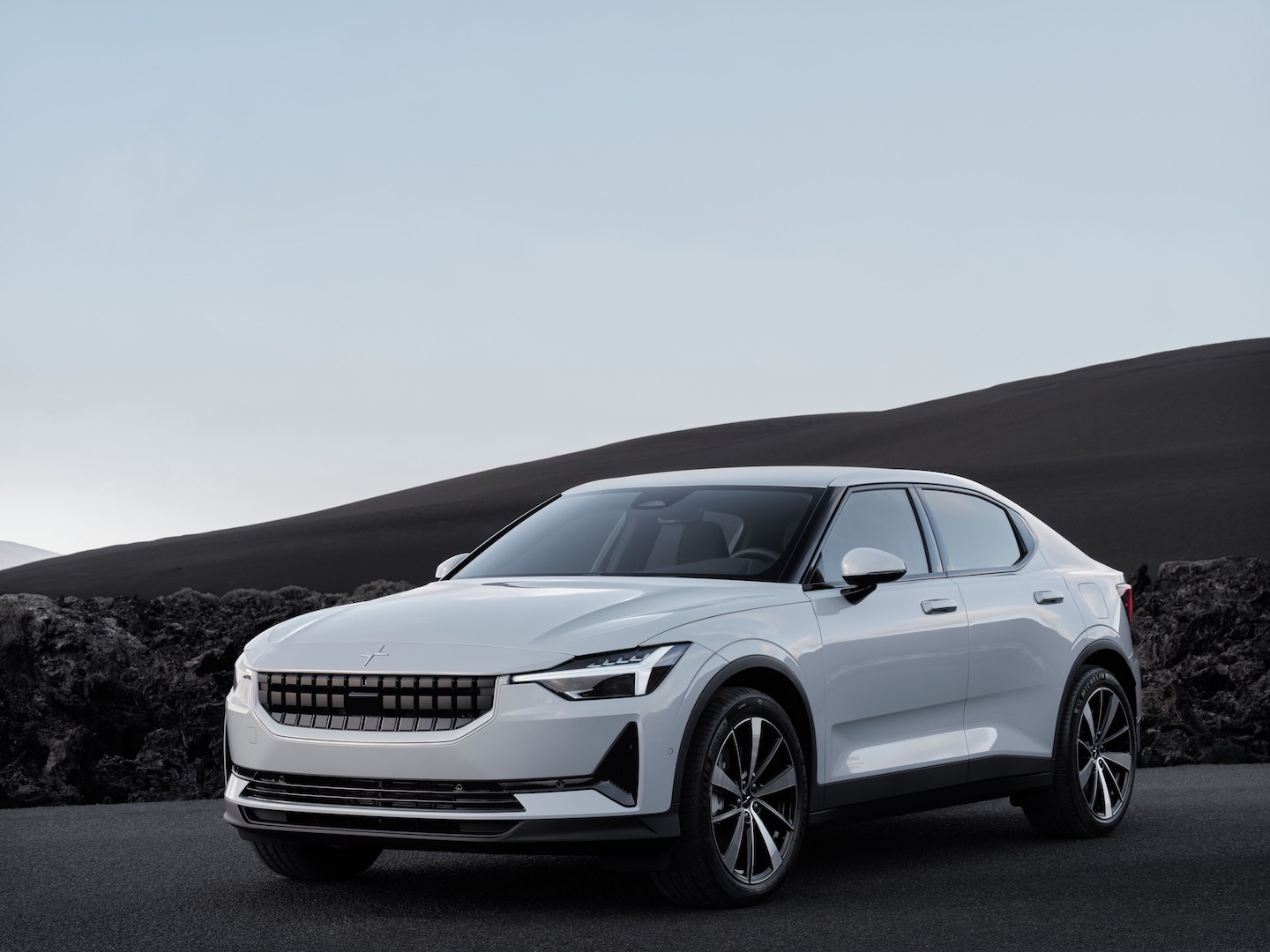 On Thursday, Swedish carmaker Polestar announced pricing, configuration, range and other details for its 2022 Polestar 2, its all-electric compact liftback. Unveiled in 2019, the model is the company's second car after the hybrid Polestar 1.
Polestar says that the new model comes with an increased range, starts at a lower price point, and a bespoke configuration.
The company, owned by Volvo and Geely, has been expanding its footprint across the globe recently. Test drives are currently available in 12 major U.S. cities and moving to put its showroom stamp in 18 markets worldwide. 25 showrooms are slated to be opened by the end of the year in the U.S..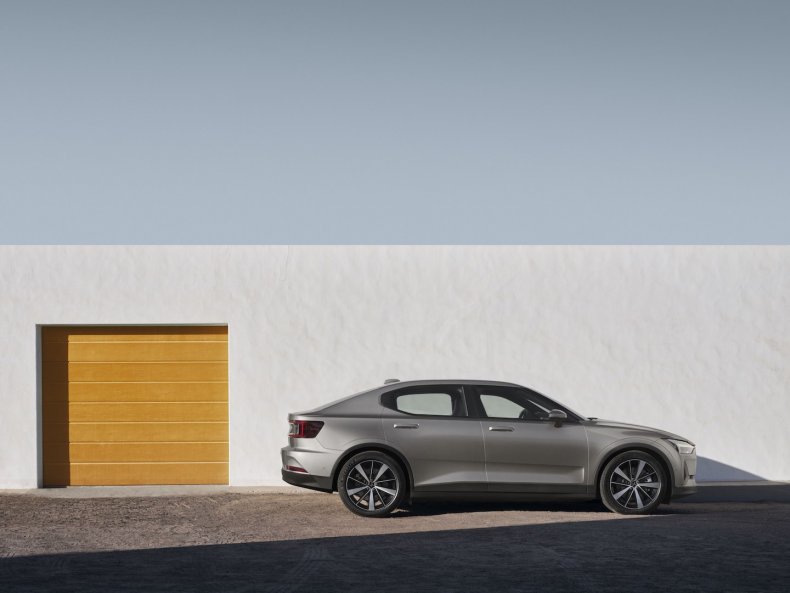 A panoramic tinted, laminate-glass lines the top of the car with UV light and glare-reducing safety glass. Excess diameter is shed from the wingspan with frameless mirrors. Adaptive, 84-pixel lamps are featured on origami-inspired headlights.
Polestar is introducing a new long-range single-motor version for the 2022 model year. The company estimates a range of 265 miles on a single charge.
The car's dual-motor counterpart is estimated to have a range of 249 miles on 408 horsepower. That's a 16-mile increase from the 2021 car's range.
The company's Polestar 1, a plug-in hybrid sports car, utilizes a 2-liter in-line 4-cylinder engine paired with a 34-kilowatt-hour battery to get a range of 52 miles with 619 hp and 738 pound-feet of torque.
The car also comes with optional packs, two of which can be ordered with the single-motor model. All three can fit with the dual-motor car.
The $4,000 Plus Pack includes a mechanical heat pump that can extend the vehicle's range in certain conditions. The pack also includes a Harman Kardon audio system and WeaveTech vegan upholstery.
The $3,200 Pilot Pack equips the driver with Adaptive Cruise Control, Pilot Assist and a Blind Spot Information System.
For $5,000, the Performance Pack comes with adjustable Öhlins suspension dampers, Brembo brakes and Continental sport tires.
All versions of the Polestar 2 come with Google's new Android Automotive OS native infotainment system.
The single-motor Polestar 2 starts at $45,900 (or as low as $34,900 with incentives). The dual-motor version starts at $49,900 (or lower with incentives).
In the same class as the Polestar 2, the Audi E-Tron starts at $65,900, getting a range of up to 211.9 miles on 402 hp and 398.3 lb-ft of torque. The Jaguar I-Pace battery electric crossover SUV, starting at $69,900, features a 90 kWh battery that provides 394 hp and 512 lb-ft of torque with a range of 292 miles.
Deliveries on the 2022 Polestar 2 are expected to begin at the end of 2021.