Polestar's 'Beast' Concept Pushes Design And Engineering Boundaries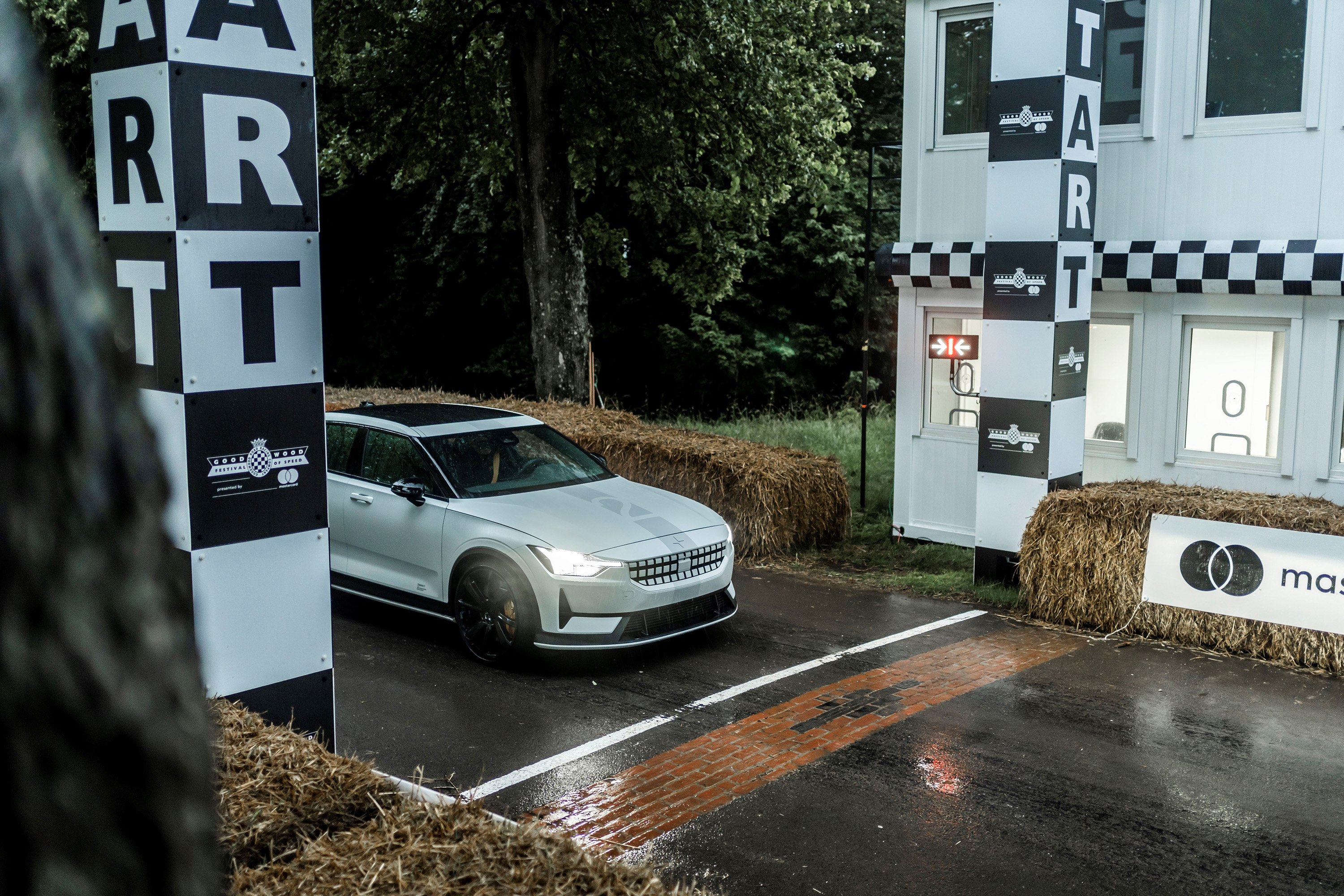 This electric vehicle beauty is 'Beast'. A new experimental vehicle by Polestar is designed to push the limits of the company's electric vehicle technology. The performance-focused version of the Polestar 2 makes it debut at the Goodwood Festival of Speed this week.
"I challenged the design and engineering teams to play with Polestar 2 and come up with something that makes a strong statement for Goodwood," said Thomas Ingenlath, Polestar CEO. "For a few months I have enjoyed driving another experimental Polestar 2, nicknamed 'Beast', around our Gothenburg campus, which inspired the team to come up with this version for Goodwood. We want to flex our muscles and explore opportunities."
The Polestar brand name is no stranger to high-end, high-performance machines. The company's roots are in motorsports racing, where its energy was focused before being purchased by Geely and changed over to an electric vehicle brand.
Beast started as a long range, dual motor version of the Polestar 2. Its twin electric motors now produce 476 horsepower, up from 408. Engeneers increased the car's track 10 millimeters on each side, lowered the ride height 30 millimeters, and widened the wheel arches.
It now rides on 21-inch glossy and matte paint wheels wrapped in Pirelli PZero Rosso performance tires borrowed from the Polestar 1. Stopping power is courtesy of six-piston Akebono front brakes, which are also derived from the Polestar 1's setup.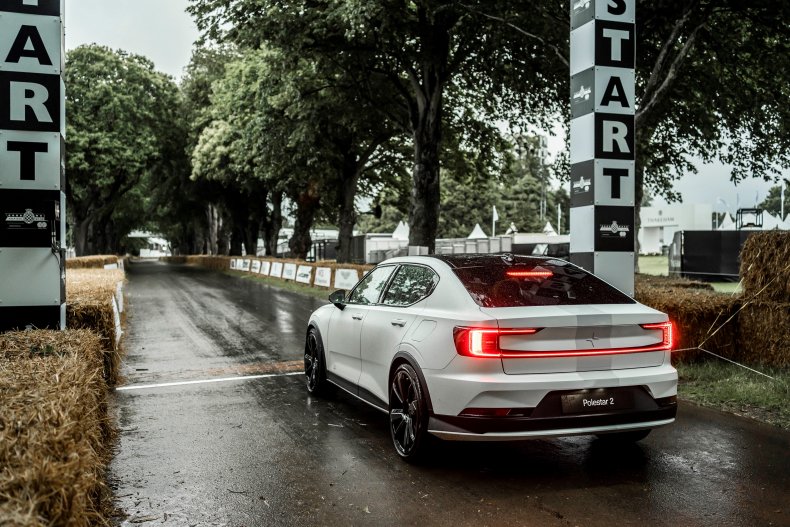 The hatchback's springs are 80 percent stiffer at the front and 40 percent stiffer at the rear. Its dampers have been upgraded to Öhlins three-way performance units, which are approximately 30 percent stiffer than the originals. Polestar added the carbon fiber front suspension strut bar from a Volvo S60 Polestar Engineered and a custom-fabricated rear strut bar to the model to increase rigidity.
Polestar has given the car fresh front and rear bumpers and a new Snow Matte paint job that features a Magnesium Matte racing stripe from tip to tail. The car's front grid, which replaces a traditional grille on the electric car, is color-coded and the side mirrors wear a glossy black sheen.
It's always exciting to push a little bit further. This is one of the benefits of being a start-up like Polestar – we don't have a mould to fit into so we can experiment with fun projects like this," said Maximillian Missoni, head of design at Polestar,.
Polestar's lead chassis engineer Joakim Rydholm will drive the car during the hillclimb. After the event, it will be able to be seen in the First Glance Paddock during the remainder of the festival.