Police Academy Will No Longer Enroll Women: 'It's Policy'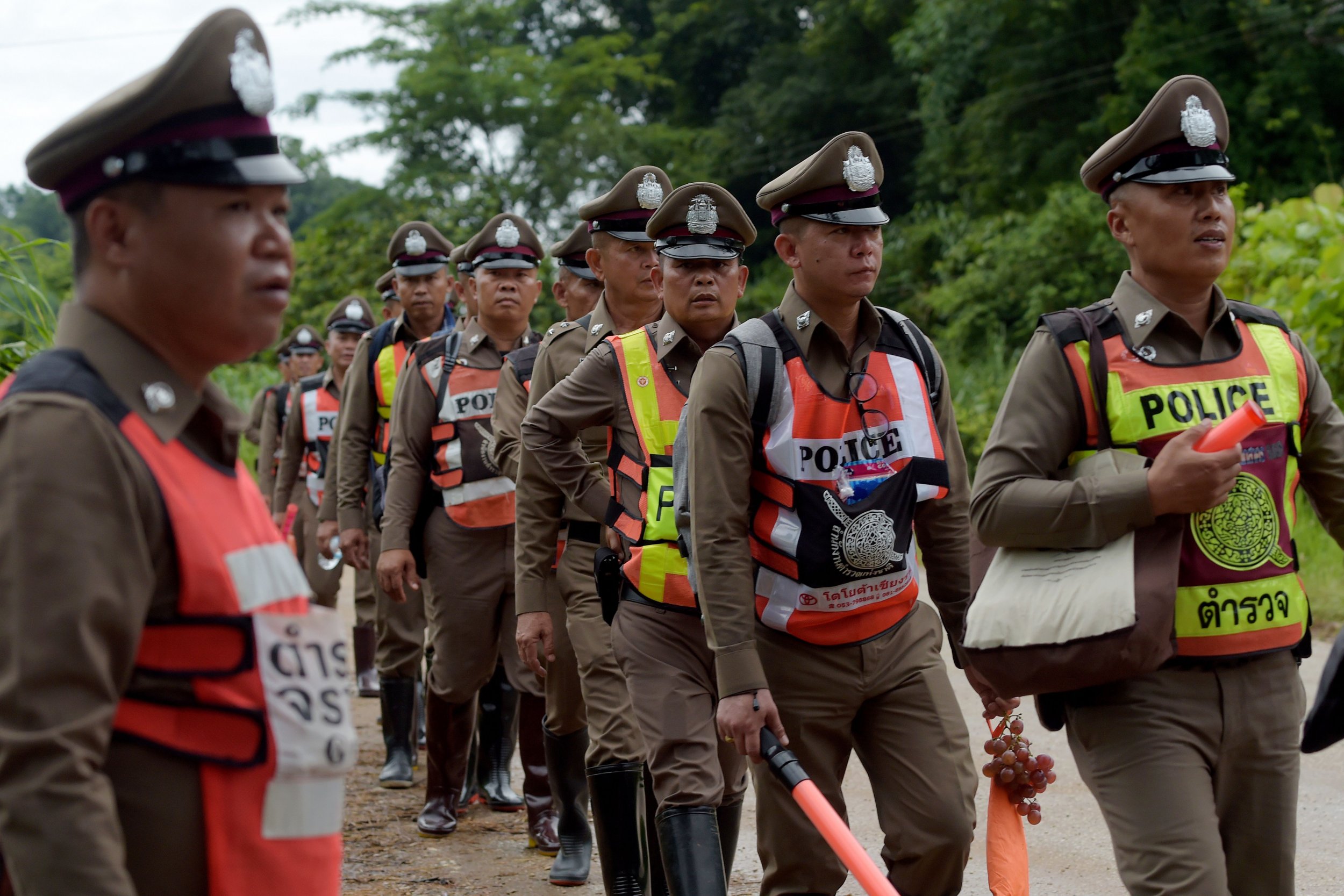 A large police academy in Thailand is banning women from enrolling, refusing to clarify the reason for the change in policy.
The Royal Police Cadet Academy (RPCA) in Bangkok has said it will only admit male applicants from 2019 onward. The center currently accepts 300 trainee police officers each year, according to Reuters.
RPCA Captain Worawut Sripakhon simply stated: "It's policy. We're not allowed to give any more information than that." The RPCA did not immediately respond to a request for comment.
Thailand currently employs around 230,000 police officers. Women were only allowed to work in office or support roles until 2009, when they were admitted to officer training programs for the first time. Since then, some 700 women have graduated from the RPCA, the institution's website said.
Human rights activists have warned that a male-only force could leave women at risk. Under Thai law, for example, female rape victims must be interviewed by female officers. But even with women on the force, around 90 percent of offenses go unreported, the UN Women organization has said.
Jadet Chaowilai, the director of the Women and Men Progressive Movement rights group, told Reuters the decision marks "a very backwards move for women's rights and women's safety in Thailand."
Chaowilai warned that cases of domestic violence, harassment and sexual assault may all be under-reported if there are no female police officers, "as victims may be embarrassed or reluctant to speak to male officers."
The director of the Foundation for Women organization, Usa Lerdsrisuntad, suggested the decision runs contrary to gender discrimination laws in Thailand. According to the World Bank, women make up around 45 percent of the labor force in the southeast Asian nation, one of the highest ratios in the region.
"It is gender discrimination," Lerdsrisuntad said. "There are already too few female police officers, and now this rule will further reduce those numbers. It is a big setback for sexual assault and domestic violence cases, which are hugely under-reported in the country."
According to The Guardian, a report published last year by the non-profit Friedrich-Ebert-Stiftung group in Thailand argued for an increase in female officer numbers to improve the number of convictions for violence against women. The report suggested that at least one female officer should be posted to each police station in the country, offering better security to local women.
Earlier this year, the Royal Thai Police Office said it would only allow men to apply for investigator roles. The organization said the decision was made because women are often forced to leave their posts due to family duties.