Police Accidentally Send Pornographic Link In Mass Text Message
The police in a small town in The Netherlands made an embarrassing mistake when sending a mass text to residents on Thursday morning. In the text message about a house fire in Nieuwleusen, Overijssel, the police accidentally included a link to a pornographic web page instead of to the police website, according to the NL Times, a daily English-language news source in The Netherlands.
Nearly 2,000 people received the text in regards to the July 14 fire, which tragically left a 22-year-old man dead. In an attempt to canvass for witnesses, the police sent the message to anyone whose phone had registered in the vicinity of the crime scene the morning the fire took place.
However, instead of sending the shortened link, "bit.ly/2KncjoH" to their own press release about the incident, police instead distributed a URL missing a few letters, "bit.ly/2Kncj," the NL Times reported. That URL redirected to a forum page on website "Chubby Parade," which, according to the site's description is, "a respectful community of fun and chubby-loving people with a size-positive attitude."
The situation "turned a bit awkward," a police spokesperson said on Thursday. The error occurred because the text was a few characters too long, which meant the final letters of the intended link were deleted. People who clicked on the unintentionally shorter link were first given a warning that there had been a mistake but were given the opportunity to continue to the pornographic page. It is unclear how many people clicked past the warning and wound up on the forum. About 1,900 people received the wrong link, a police spokesperson told Dutch radio RTV Oost in a radio interview.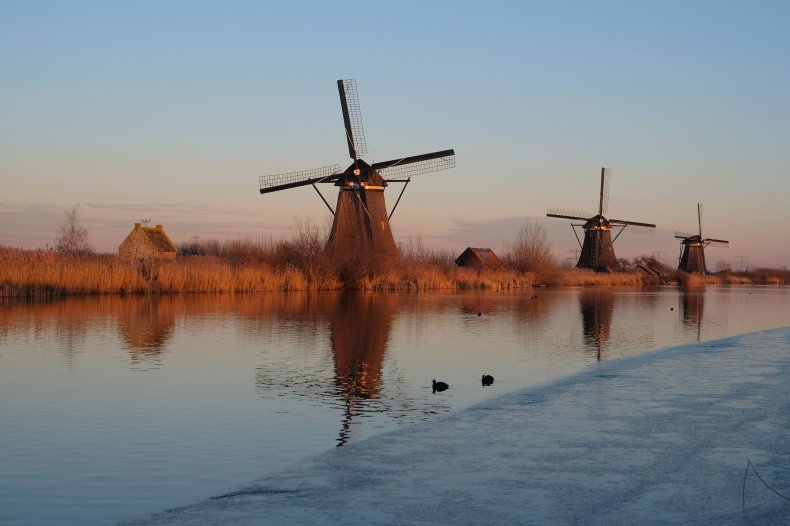 "This link leads to a page that we do not support," police said in a statement. "We regret that this was how things developed." Authorities sent out a new text with the correct link shortly thereafter.
Investigators determined that the fatal fire in Nieuwleusen in the early hours of July 14 was sparked by an arsonist. The victim's 16-year-old brother was arrested last week on suspicion of arson — his parents managed to escape the flames, but their 22-year-old son died, according to the NL Times.
The teenager was questioned by the police multiple times since the fire. "In the course of the investigation, such strong suspicions arose against him that it has now been decided to arrest him," the local police said on July 30. As the suspect is a minor, the police will make no further statements about the nature of his arrest.
Police Accidentally Send Pornographic Link In Mass Text Message | World