Police on Alert as ISIS Video Threatens White House, U.S. Troops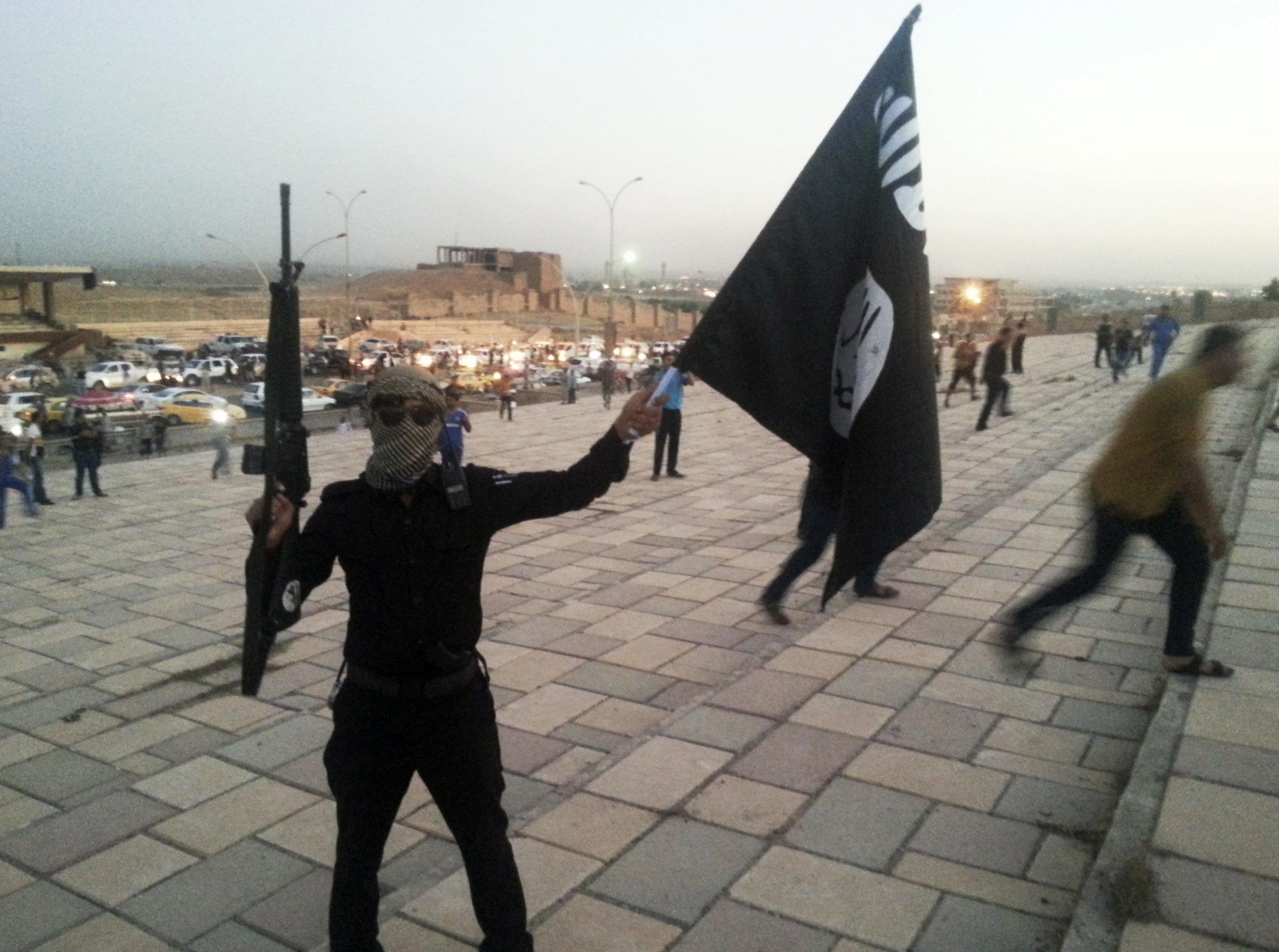 The Islamic State (IS) has responded to the United States's plan to militarily degrade and destroy the group by releasing a new video calling for attacks on American soil and against U.S. troops.
A new video released by al-Hayat Media Center, the propaganda wing of IS, the Sunni Muslim jihadist group formerly known as ISIS, shows footage of the White House filmed on a shaky camera and has the high production and slick editing hallmarks of the group's previous videos.
The video purports to be a trailer for a movie titled Flames of War and warns that fighting between IS and its enemies has "just begun," with more violence "coming soon." It shows a clip of Obama saying combat troops will not be sent back to Iraq and footage of injured U.S. troops during the 2003 Iraq War as a threat to U.S. soldiers.
The video was released hours after General Martin Dempsey, chairman of the Joint Chiefs of Staff, opened the door to U.S. ground troops joining U.S. targeted bombing and Iraqi government forces in the fight against IS.
"My view at this point is that this coalition is the appropriate way forward," said Dempsey. "I believe that will prove true. If it fails to be true and there are threats to the U.S., then of course I would go back to the president and make the recommendation that may include the use of U.S. military ground forces."
A post in an pro-IS forum titled "To the Lone Wolves in America: How to Make a Bomb in Your Kitchen, to Create Scenes of Horror in Tourist Spots and Other Targets" has also been gaining widespread attention online.
The post encourages supporters of IS carry out "lone wolf"-style attacks by making and planting bombs in New York's Times Square and other bustling public spots in Las Vegas and Texas, and in U.S. metro stations, The Daily Telegraph, London, reports.
The post was published three weeks ago, but resurfaced after IS released a video showing the beheading of British aid worker David Haines, the third hostage to be murdered on video by the group. British aid worker Alan Henning was shown at the end of the video and a hooded jihadist threatened to kill him if the U.S. continues air strikes in Iraq.
"This is the evolving world of terrorism," New York Police Department (NYPD) Commissioner Bill Bratton said about the Times Square threats on Tuesday. "We are staying ahead of it. We are focusing on it, and I believe that we are as prepared as any entity could be to deal with the threats. But the reality is that we are living in a new era of potential terrorism."