Police Allegedly Find 25 Pounds of Marijuana, 13 Weapons in Amish Man's House
Police with Tennessee's Lawrence County Sheriff's Office arrested an Amish man on Monday, who now faces drug and weapons charges. He allegedly had 25 pounds of marijuana and weapons at his home.
According to WKRN, Chris Appleby faces four criminal charges after police officials executed a search warrant. Detectives told the news outlet that they received complaints from other members of the Amish community about Appleby. Detective Jason Jantke declined to get into specifics about what those complaints entailed but said they were enough to investigate and secure a search warrant when they found probable cause.
Jantke said he and his partners were shocked when they searched his home.
"To be honest with you, my partners and I were mind-boggled by how it was right there," Jantke said. "There's bad apples in every crowd, but never thought it would be this big, especially with this amount of marijuana."
WKRN also reported that detectives discovered a greenhouse where marijuana was allegedly grown and dried. Detectives also said that Appleby was not born into the Amish community, rather he joined a few years ago.
"From talking to him, he said he moved down here seven years ago and joined the Amish community," Jantke said. "He just wanted to kind of slow down and live the slow life of the Amish community."
In addition to the marijuana, officers reportedly found 13 weapons at Appleby's home.
According to the Marijuana Policy Project, medical and recreational use of cannabis is not legal in Tennessee. Patients who have seizures may use high-CBD, low-THC cannabis oil.
"Possession of any amount is a misdemeanor, punishable by up to 11 months, 29 days in prison and up to a $2,500 fine," the organization stated. "Cultivation of 10 plants or less is a felony, punishable by one to six years in prison, and the penalties increase significantly for each additional plant being grown."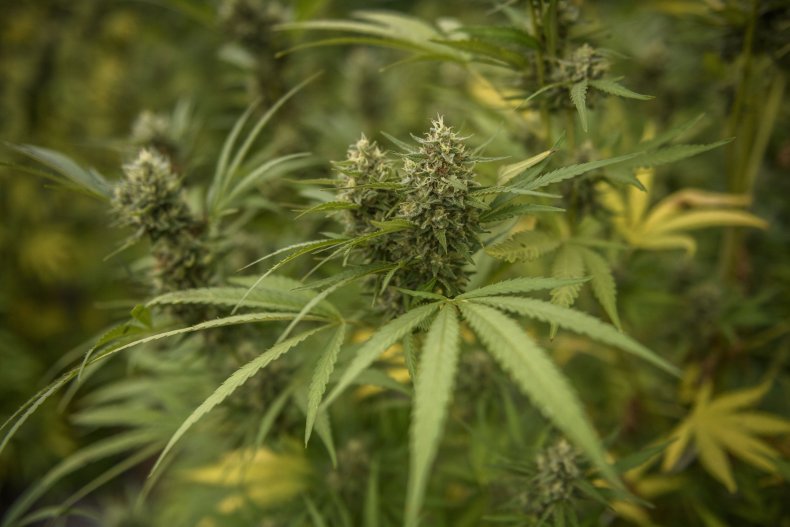 Newsweek reported in early October that investigators with Florida's Brevard County Sheriff's Office seized 770 pounds of marijuana, worth $2 million, from a storage facility.
A post published to the office's Facebook page was written as a "lost and found" advertisement, calling for the "owner" to contact officers.
"If you happened to have lost or misplaced approximately 770 pounds of high grade marijuana and would like to have your property returned, please contact our Narcotics Agents and we will be more than happy to reunite you with your lost property," the post read.
Newsweek reached out to the Lawrence County Sheriff's Office for more information but did not hear back from a representative by the time of publication.