Four People Allegedly Bought, Sold Babies on Instagram and WhatsApp, Police Said
Police in Indonesia arrested four people who were allegedly buying and selling babies on Instagram as part of a child trafficking operation.
Sudamiran, the head of Surabaya, Indonesia's criminal investigation unit, announced the arrests, which included a 22-year-old mother, according to BBC News. The mother, identified only as LA, was accused of attempting to sell her 11-month-old child for the equivalent of $985.
Along with paying LA, the buyer agreed to pay the equivalent of about $328 to a broker and the equivalent of $164 to the owner of the Instagram page, Alton Phinandita.
The alleged transaction began with an Instagram account with the handle Konsultasi Hati Privat, which CNN reported translates to Private Heart Consultation. The account has since been taken down, but according to CNN, it presented itself as an organization that offered pregnancy consultations and adoption services.
Images posted on the page included ultrasounds, pregnant mothers and babies. Some posts, according to CNN, included information about the baby's age, gender and religion. A phone number was also posted, and police said conversations regarding the monetary transaction were conducted on the messaging app WhatsApp.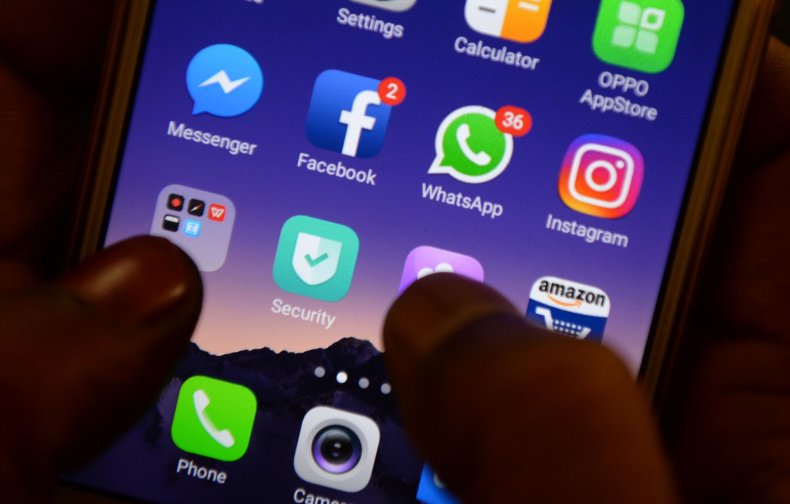 Police intercepted a transaction that allegedly occurred between LA and a buyer. The BBC reported Sudamiran said along with LA and the broker, the owner of the Instagram page and the buyer were all arrested. He added that violating child protection laws in Indonesia potentially comes with a 15-year jail sentence.
"In the old days, the transaction happened in person and it was usually arranged through a middleman," Sustano, head of Indonesia's National Commission for Child Protection (KPAI), told CNN. "But now, they are using new and more advanced methods, through social media like Instagram and Facebook. The cyber world has become a tool for promotion and transaction."
Sustano added that social media is preferable to in-person transactions for trafficking because it's not only more efficient, it's harder to detect by law enforcement.
The account, which had about 700 followers and was active for about a year, was removed from Instagram. A spokesperson for the company told BBC that the safety of their community members is an "absolute priority."
"Our policies clearly prohibit people from engaging in criminal activity and coordinating harm on our platform, which includes the sale of humans," the Instagram spokesperson added.
A 2018 State Department report classified Indonesia as a Tier 2 with regard to monitoring and combating human trafficking. Tier 2 means that the country does not meet the Trafficking Victims Protection Act's minimum standards, but is making significant efforts to abide by those standards.
"The [Indonesian] government demonstrated increasing efforts by investigating, prosecuting, and convicting more traffickers, and identifying more victims compared to the previous year," the report stated.
Victims were also given access to services, and new regulations were implemented to prevent further trafficking.
The United Nations Children's Fund (UNICEF) reported that an estimated 100,000 children in Indonesia are trafficked every year and as many as 70,000 are sexually exploited.