Man Accused of Sucker Punching Woman Causing Spine Fracture in Homophobic Subway Attack Arrested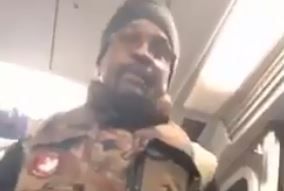 Days after the New York Police Department appealed to the public for help identifying a man accused of punching a woman in a homophobic attack, causing her to fracture her spine, officers announced they made an arrest.
On Thursday, the NYPD shared on Twitter that detectives arrested a man named Allah Allahseed in connection with what they dubbed a hate crime. While on an E subway train on November 30 at 5:10 p.m. EST in the Borough of Queens, Allahseed allegedly used a homophobic slur toward a woman who is gay.
After seeing one woman kiss another woman on the cheek, Allahseed allegedly called one of the women a "d**e." Following a heated argument between Allahseed and the victim, he is accused of punching the woman on the back of her head and pushing her to the ground.
The victim, who has not been named, was taken to the hospital where she was treated for a fractured spine, which she sustained from falling after Allahseed allegedly pushed her. Allahseed got off the subway at the next stop and fled the scene.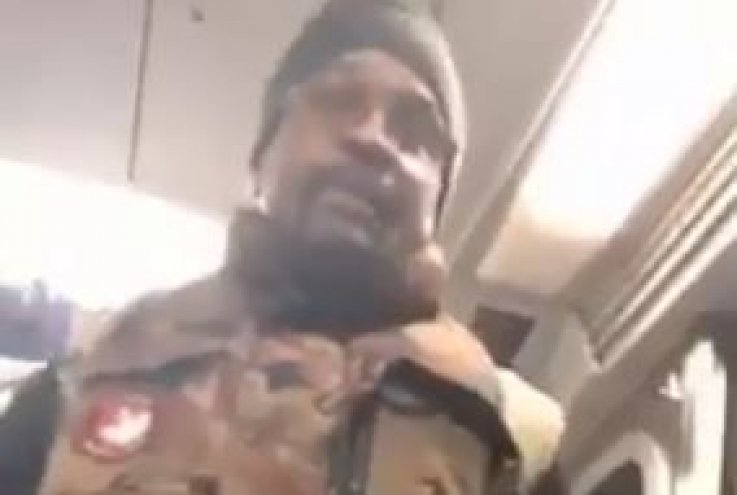 However, on Saturday, the NYPD released a video of the man, who they described as being between 50 and 60 years old. The department also asked for anyone with information to call the tip line in an effort to identify the man.
"New York has no place for hate and New Yorkers have no patience for it," the NYPD said following Allahseed's arrest.
To identify a hate crime, the NYPD follows New York State Penal Law guidelines, which describe it as an act that's motivated entirely or substantially by a person's race, color, religion, ethnicity, gender, age, disability, ancestry, national origin or sexual orientation." Hate crimes are investigated by the NYPD Hate Crime Task Force.
Governor Andrew Cuomo created the Hate Crime Task Force through legislation in 2016 after there was an uptick in threats and harassment.
On Tuesday, the NYPD also announced that officers arrested Anna Lushchinskaya in Brooklyn and charged her with felony assault stemming from an incident on the subway. In a video posted on Twitter, Lushchinskaya is seen arguing with a woman who is Asian, repeatedly yelling expletives at her.
The altercation turned physical and Lushchinskaya is seen in the video kicking the other woman, who has not been named. At one point in the video, Lushchinskaya is shown hitting the other woman with her umbrella as various passengers attempt to get her to calm down.
Man Accused of Sucker Punching Woman Causing Spine Fracture in Homophobic Subway Attack Arrested | U.S.