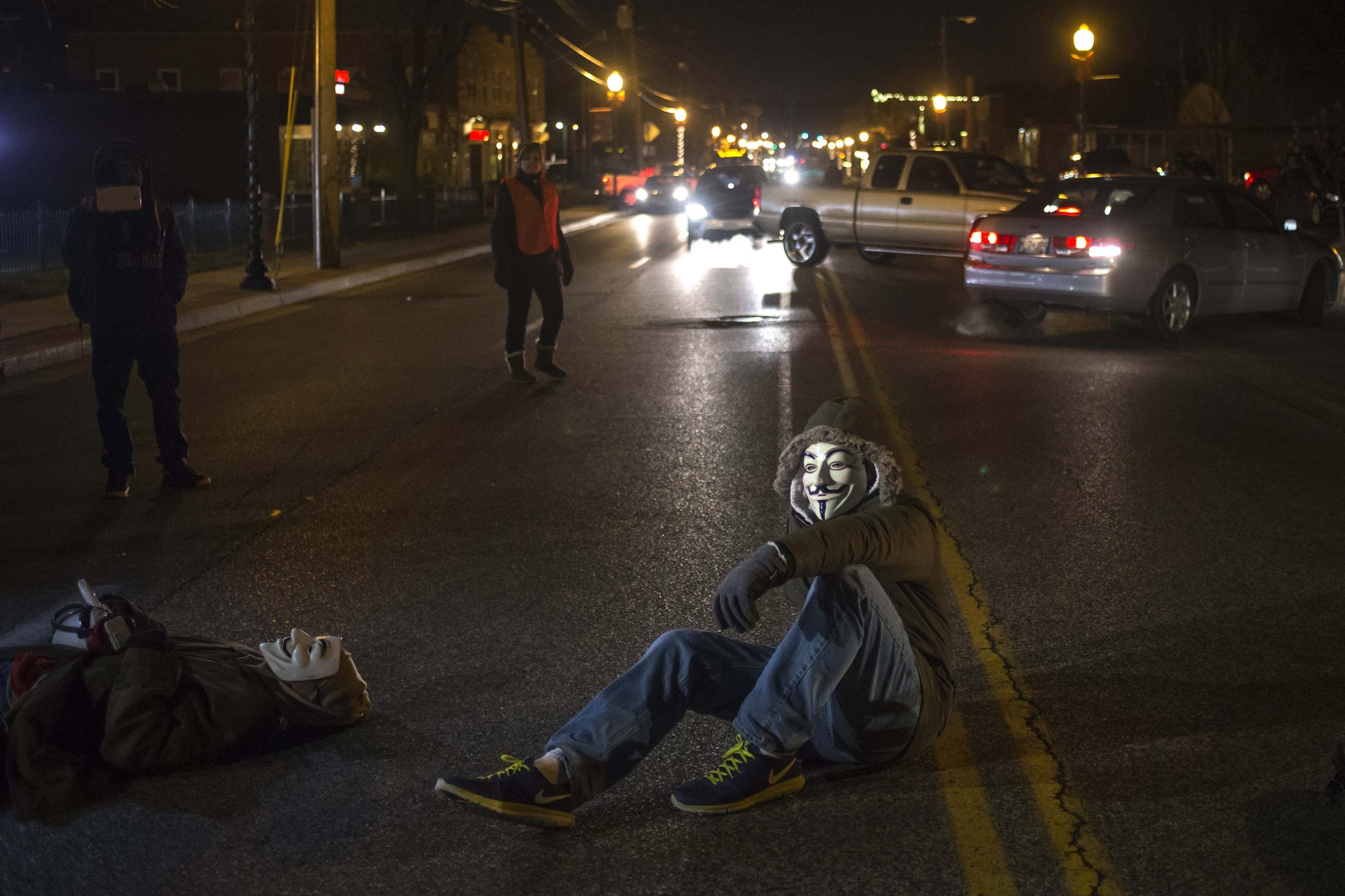 Around half a dozen people were arrested in Ferguson, Mo. overnight after protesters blocked a road as part of a demonstration, according to media reports.
The protesters were calling for a St. Louis grand jury to indict police officer Darren Wilson for the Aug. 9 killing of Michael Brown. The grand jury is expected to announce its decision soon, and local officials have been gearing up to deal with protests, training law enforcement on the constitutional rights of peaceful demonstrators, and on Monday, activating the National Guard.
The suburb has been on edge since the August shooting triggered three months of intense protests and demonstrations in the St. Louis suburb of 20,000, where two-thirds of the population is black but the majority of police officers are white.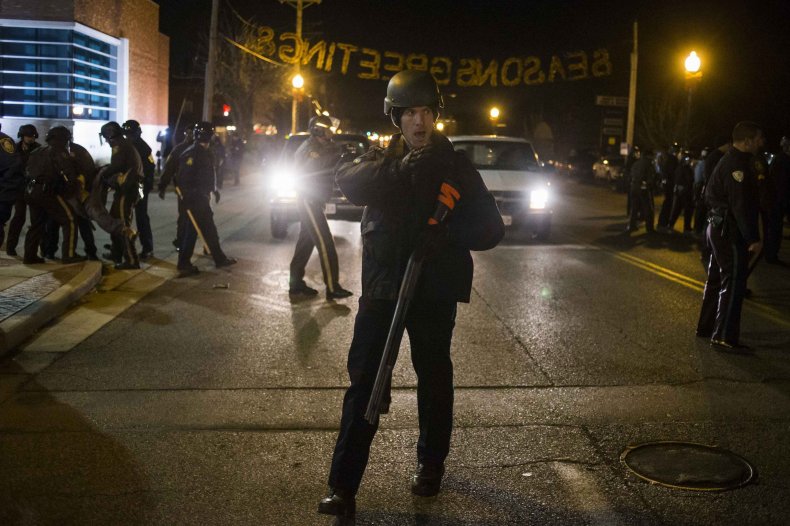 A few dozen demonstrators braved sub-zero temperatures to gather outside the Ferguson police department headquarters Wednesday night, where they met with "[a]bout 50 officers wearing riot helmets and carrying batons and shields," The Guardian reports.
In addition to chanting "Hands up, don't shoot," a reference to the belief held by some protesters that Brown had his hands raised in a gesture of surrender when he was shot, Reuters describes demonstrators as yelling, "Indict that cop,"
Protests are expected to expand in coming days if the grand jury announces it will not indict Wilson.