Police Arrest Alleged Serial Killer Who Claims To Have Murdered at Least 33 Truck Drivers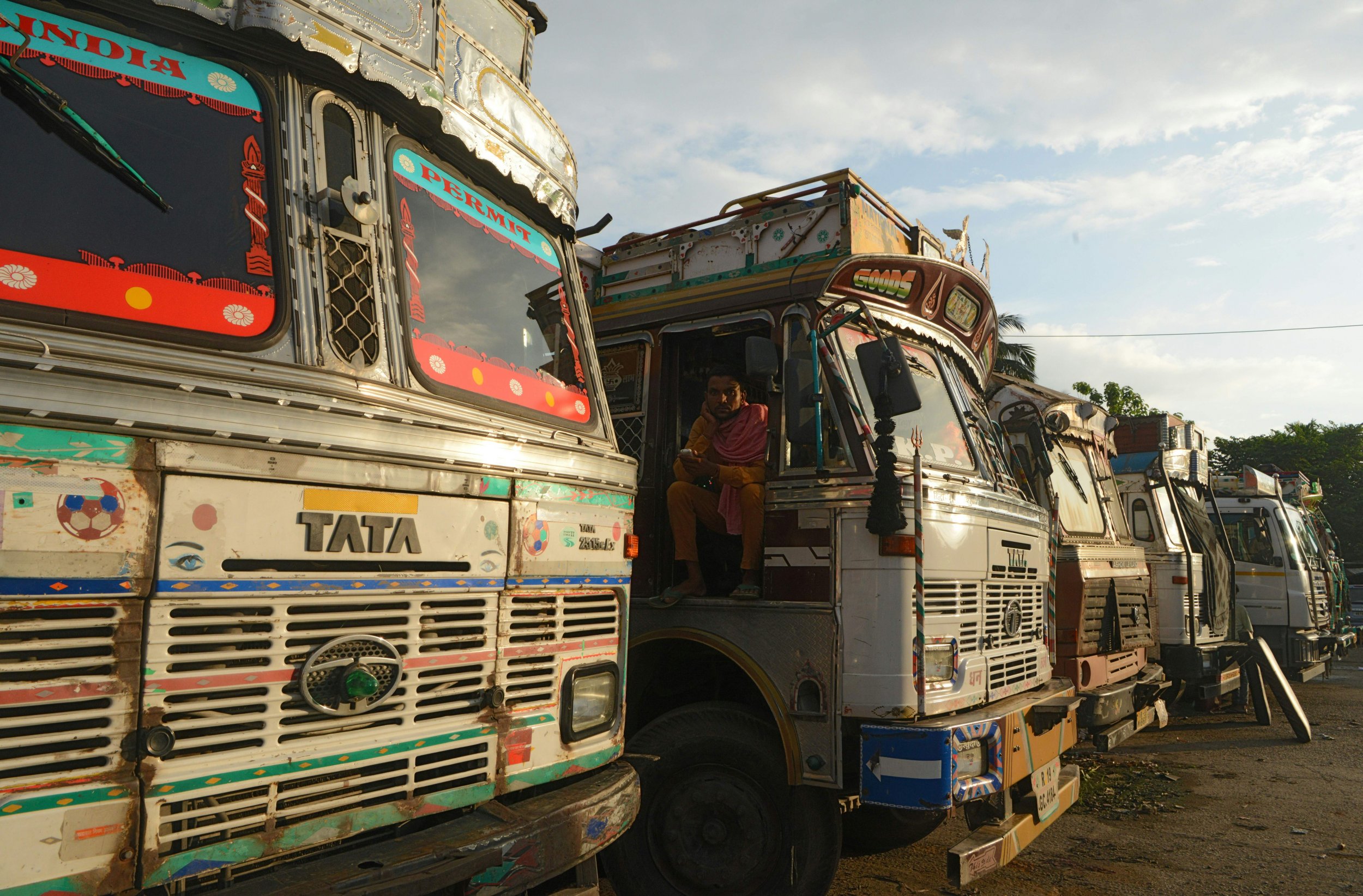 Indian police have arrested a man who claims to have murdered 33 truck drivers and their assistants over the past decade.
The 48-year-old was captured two weeks ago near the town of Bhopal, the capital of Madhya Pradesh state. According to the Associated Press, he told police his motive was financial, as he would steal the drivers' trucks and goods and sell them on.
The Times of India named the man as Adesh Khamra, who by day worked in a small clothes shop on the outskirts of Bhopal. The newspaper claims the killings began in 2010.
Officer Rahul Kumar Lodha said police noticed the man's name while they were investigating a series of murders in the state. In rounding up suspects, they were told by others that they had helped the killer commit his crimes. Khamra is believed to be the leader of a robber gang of at least nine people.
Lodha explained the man would befriend drivers in roadside restaurants before drugging their food, sending them to sleep. The murderer would then load the drivers and their helpers back into their vehicles, drive to an isolated area and strangle them. In an effort to stall or stump investigators, Khamra would take any clothes that could identify the victims before dumping their bodies on hilly roads or in culverts.
Bodies appeared in states including Maharashtra to the west, Uttar Pradesh to the north, Chhattisgarh to the south-east and Odisha on the east coast. This made it more difficult for the police to connect the dots and notice a pattern.
An investigation into the murders is ongoing and police believe there could be more unsolved deaths linked to the gang. That they had been operating for eight years over so many states could mean the real number of victims is much higher.
Madhya Pradesh police said they have now informed their colleagues in other states in the hope that more crimes can be uncovered and any remaining members of the gang identified.
Another eight people have been arrested for helping Khamra with the murders. One, named as Jaykaran Prajapati by the Economic Times, reportedly told police he was "freeing [the victims] from pain," explaining, "They have a hard life."
Lodha said officers were shocked when the seemingly mild-mannered Khamra turned out to be the killer. According to the Hindustan Times, Lodha described Khamra's "calm and composed nature" when first detained. "He has no regret for what he has done. We are interrogating him with the help of a psychologist," the officer added.
Khamra was reportedly arrested in the city of Nagpur in Maharashtra state in 2014 on suspicion of involvement in a truck robbery. However, he was released on bail and disappeared, free to continue killing.