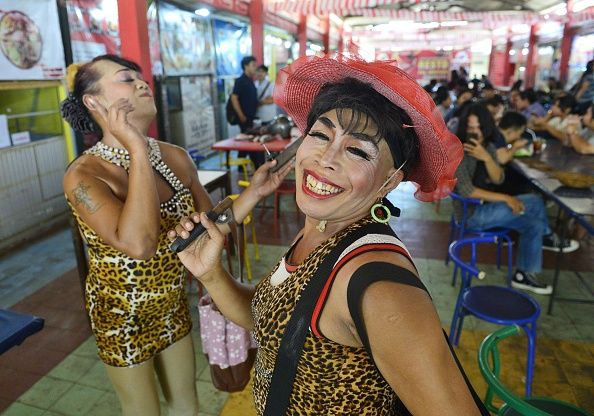 A group of transgender women had their heads forcibly shaved and were forced to wear men's clothing after several beauty salons were raided Sunday in Indonesia's Aceh province.
The women were to be held for three days in custody and be coached to behave like "real men," officials from Aceh's Sharia police told local media. Local police called the raids on the beauty salons "Operation Anti Moral Illness" and said they were launched because neighbors had complained that the transgender women were having a negative influence on their children. The police also forced the women to declare they were no longer waria, the local word used to describe transgender people, and made them run and chant until "their male voices came out."
Indonesia has the largest Muslim population of any country in the world, and Aceh is the only Indonesian province currently ruled by Sharia law. It isn't illegal to be transgender, but gay sex is illegal under the law. Human rights groups condemned Sunday's crackdown, saying the women arrested had not done anything criminal.
"The North Aceh police should immediately and unconditionally release the 12 trans women. Aceh's criminal code criminalizes same-sex relations, and that's a discriminatory regulation. But those 12 individuals were just working inside their hair salons—they're not having sex," Andrea Harsono, representative of Human Rights Watch in Indonesia, told Newsweek.
Harsono said the Aceh provincial police should investigate the officer who arrested the women because he may have breached internal police procedure during the arrest. The police officer who led the arrest has vowed to organize more anti-LGBT raids in the area.
Most of Indonesia is governed by a criminal code left over by Dutch colonialists. The country's parliament is currently drafting revisions to the national criminal code that would ban all sex outside marriage, even if it is consensual, heterosexual sex. Some activists said the revisions would be especially dangerous for Indonesia's LGBT community.
Aceh ushered in Sharia law after it gained autonomy in 2001. About 98 percent of its population is Muslim.