Police in Baltimore Start Testing Body Cameras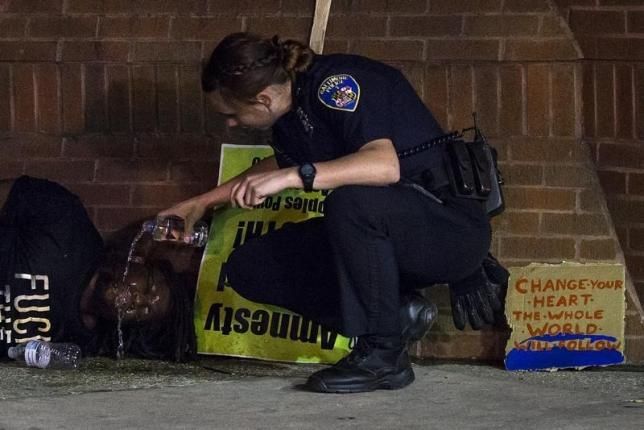 Baltimore's police department on Monday began testing body cameras on its officers, six months after the death of a black man in custody sparked the worst rioting the city has seen in a half century.
More than 150 uniformed officers and detectives stationed throughout the city will begin wearing cameras to record their interactions with the public as the department considers whether to make the cameras standard equipment.
Police departments in major U.S. cities including Los Angeles, New York and Chicago have all tested cameras on officers' uniforms or in their patrol cars. Advocates say the cameras can provide tangible evidence of police interactions with the public at a time of high tensions following fatal police shootings of unarmed black men in cities including Baltimore; Ferguson, Missouri; and North Charleston, South Carolina.
"To deny the probable advent of body-worn cameras into the law enforcement profession would be unrealistic," said Gene Ryan, president of the city's police union, who served on a commission appointed by the mayor to look into body cameras. "It is clear that in many cases, the cameras will be an asset to our profession."
Six Baltimore police officers are awaiting trial on charges related to the April death of Freddie Gray, a 25-year-old man who died of injuries sustained in the back of a police van after he was arrested in a high-crime neighborhood.
There has been a surge this year in the number of U.S. police officers charged in fatal shootings, with the charges in some cases linked to video evidence taken by civilian or police cameras.
Baltimore officers volunteered to participate in the 54-day pilot program or were chosen by their superiors to wear one of three body cameras, all of which will be worn on the chest.
Nearly a dozen bids from vendors were submitted to the city, officials said, with TASER International Inc, Atlantic Tactical Inc and Brekford Corp selected for the pilot program. The city aims to issue cameras to all officers by February 2016, officials said.