Police in Berlin Arrest Two People Suspected of Planning Attack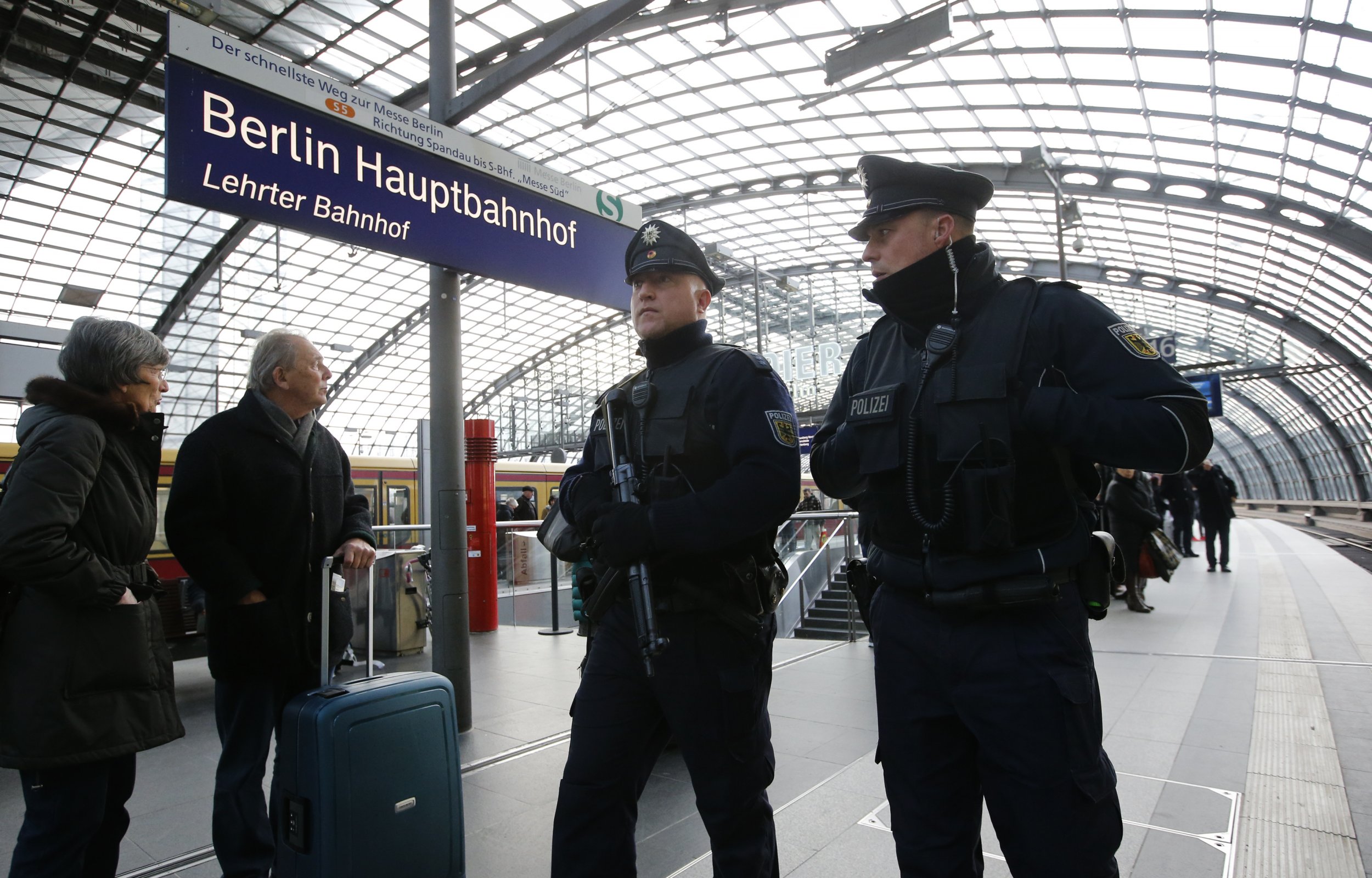 Updated | BERLIN (Reuters) - German police commando units arrested two people suspected of planning an attack and searched an Islamic cultural center on Thursday, a police spokesman said.
Police raided the cultural center in western Berlin and arrested two men aged 28 and 48 at a separate location in the south of the capital.
An object "presumed to be hazardous" was found in a car used by the two men, prompting police to block off the area and evacuate residents from several buildings, according to a police statement.
Chancellor Angela Merkel said on Wednesday the security threat level in Germany remained high after the Paris attacks.