Police Burn 23 Tons of Marijuana in Albanian Village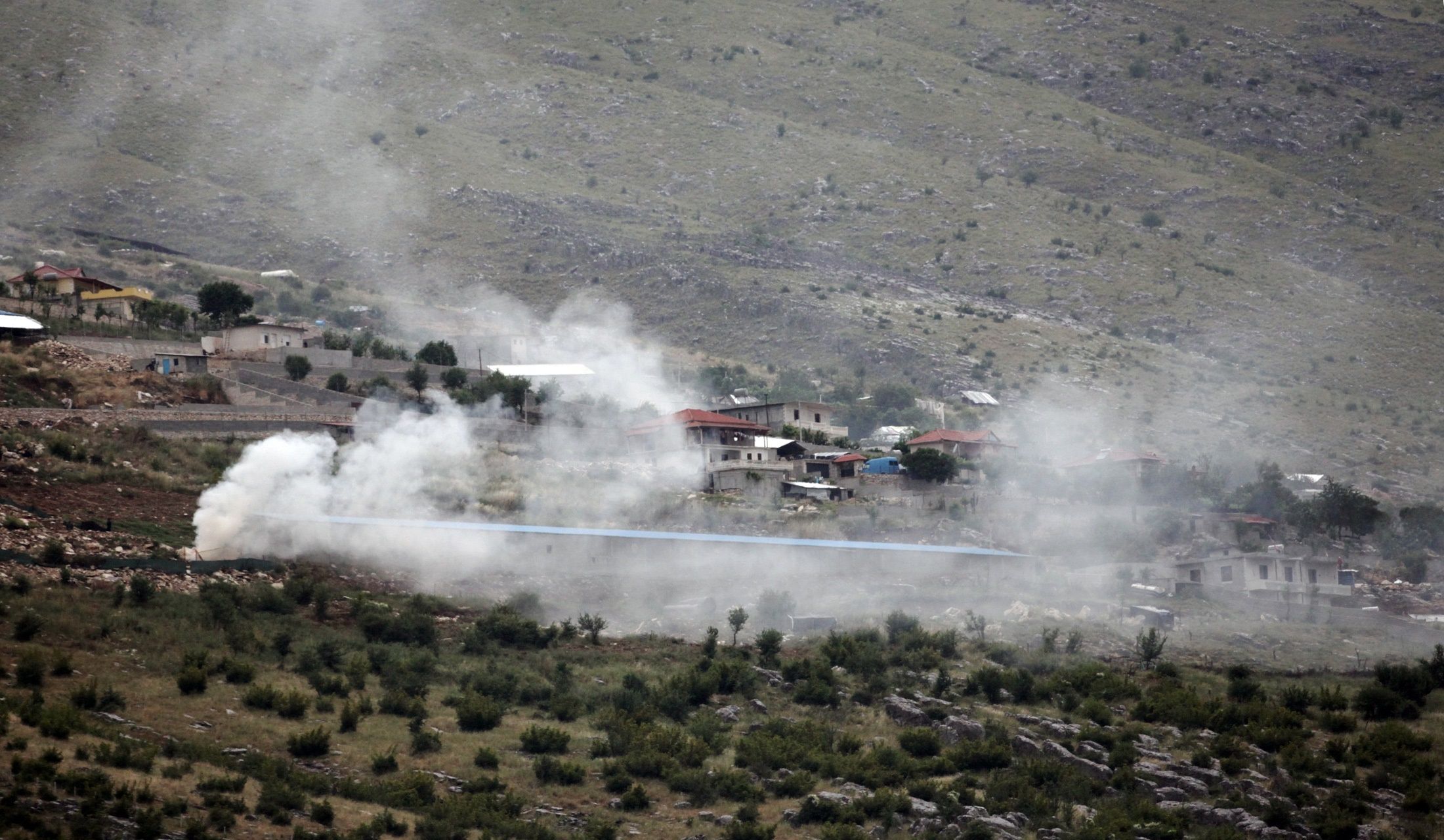 LAZARAT Albania (Reuters) - Albanian police declared victory on Friday over drug producers who for more than 15 years had run the southern village of Lazarat as a personal fief, churning out marijuana on an industrial scale untouched by the NATO member state.
Police in armored vehicles and vans moved freely through Lazarat, manning checkpoints and collecting weapons after a five-day advance through the village met at times by heavy machinegun fire and anti-tank grenades.
Residents woke to a village rid of the cannabis that is for many of them their primary source of income. Police combed gardens and, on some streets, ostentatious three-storey houses of beautiful hewn stone.
Sacks of confiscated weed burned, spirals of smoke visible across a village which for years had blighted Albania's efforts to shed the image of a Balkan 'wild west' since it threw off communism in 1991.
"The unbreakable, criminal Lazarat is no more," Albania's deputy police chief, Sokol Bizhga, told Reuters. He recalled a soccer match organized earlier this year between the police and some Lazarat villagers as part of a confidence-building campaign.
"We were ridiculed in the media for losing the soccer match against them," he said. "Here we are – we won the last match."
The police crackdown, ordered by a Socialist government that took power in September last year, appeared well-timed to win favor with the European Union, which will decide at the end of June whether to make Albania an official candidate for membership of the bloc, after years of hesitation.
Cannabis seized in Greece, Italy and Germany has been traced to Lazarat, the source of around half of all cannabis produced in Albania.
LIVELIHOOD
Over five days, police destroyed more than 80,000 marijuana plants and saplings and over 23 metric tonnes of cannabis. They seized 11 heavy weapons, over 7,000 bullets, explosives and 10 grenades. Fourteen people were arrested and 130 houses searched.
The breakthrough came on Thursday when an elite police unit, flown over the nearby Mt. Sopot by French-made Puma army helicopter, made a two-hour trek to disperse a group of gunmen operating an anti-aircraft gun that had slowed the police advance.
Crime remains a major concern for Albania as it seeks to join the European mainstream. Lazarat was a hangover of the chaos that racked Albania through the 1990s during a breakneck transition from the Stalinist rule of Enver Hoxha.
Village chief Dasho Aliko blamed the violence that met the police on fugitives and outsiders. "My villagers complain about unfair arrests, damage to houses," he told Reuters. "But the most important thing is that there were no casualties thanks to the professionalism of the police and the villagers."
Some villagers, however, were visibly unnerved by the police presence. "When will they leave?" one asked a reporter. Several admitted the cannabis trade had gone on for too long, but were concerned at what would replace it as their main livelihood in spite of government efforts to promote clothing and shoe production.
Albania is one of the poorest countries in Europe and has an official unemployment rate of 18 percent.
"How will the people make a living?" asked Aliko, the village chief. "You tell me. This is the question everyone in Lazarat is asking himself."
The drugs trade had turned Lazarat from a poor community of small, slate-roof homes to a village that sprawls over a lush green valley, dotted with shiny new villas and prowling luxury cars.
Police said most of the ringleaders had escaped under cover of night.
On Friday, police officers were treated to coffee by some villagers. One elderly man, visibly amused by the scene, said wryly: "We're all Albanians, brothers. The state was always going to show up one day, and it did. It went on long enough, but everything must come to an end."