Police Called After Oklahoma Neighbors Battle With Feces, Guns, Roomba Vacuum Cleaner
A dispute between two neighbors escalated to the point where one tried to smash down the fence separating their property with a robot vacuum cleaner.
KFOR reported that John Stafford was taken into custody on February 5 after a nearly 12-hour standoff with neighbor David Baird that ended up with the police using tear gas to force Stafford from his home.
According to Baird, Stafford became upset with him for an unknown reason and began attacking their shared fence with a Roomba vacuum in an attempt to bring it down. Baird went inside and grabbed his handgun and tried to use it to dissuade his neighbor from doing any more damage.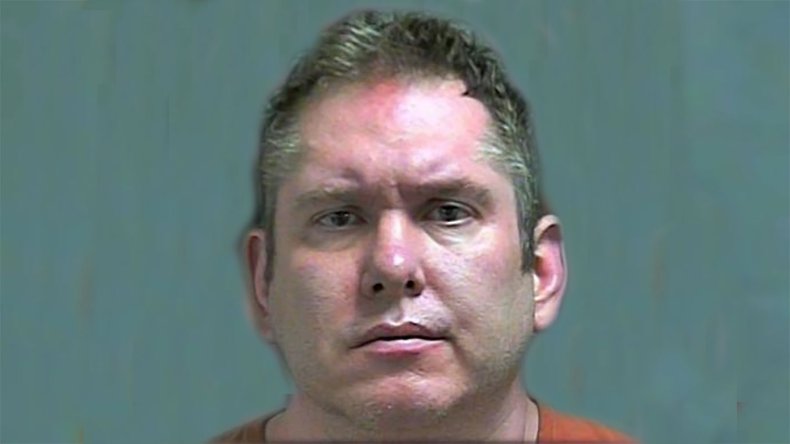 Baird told the station "I told him, if you break through the fence, I'm going to shoot you." He made his wife and kids stay inside while Stafford threw dog excrement into their yard from his driveway and hit the fence with the vacuum.
Both Baird and his other neighbors videotaped the incident. Police eventually sent a SWAT team to the neighborhood, complete with a bomb squad and an explosive retrieval robot. Stafford eventually went inside his house and dialed 911.
When he contacted a dispatcher, Stafford told them that he "wanted to report a douchebag," and then spelled the word out when asked to speak like an adult. He also told the dispatcher he was going to "run you guys into the ground."
Stafford proceeded to call 911 five additional times.
Baird said that he'd never had a problem with his neighbor before. He still doesn't know what prompted Stafford's outburst.
After exchanging words with Stafford, police eventually deployed tear gas canisters to force him out of his home so they could take him into custody.
Stafford is in custody at the Oklahoma County Jail on a charge of "planning an act of violence." If convicted, he could serve a sentence of up to ten years in prison.
Robotic vacuums have been implicated in unexplained violence before. In 2015, the Daily Dot reported that a 52-year-old South Korean woman was asleep on the floor when she woke up to discover that her automated cleaner had made its way over to her and began sucking in her hair.
She was unable to extricate herself from the robot, so she called the fire department. They came to her home and managed to get her hair untangled without any further damage to her or the machine.