Police Charged After Video Shows Them Beating Man They Say Died of Heart Attack
Four police officers in Shreveport, Louisiana have been charged with negligent homicide and malfeasance after cell phone video footage showed them beating and roughly handling a man for at least four-and-a-half minutes. The police had previously told the family that the man had died of a heart attack.
On April 5, 44-year-old Tommie McGlothen Jr. died while in police custody. When family members went to see his body, they told KSLA 12 News that the entire right side of his face was swollen and that he also had a broken nose and jaw.
Witnesses of the arrest said that police were called after McGlothen allegedly fought with a man living in the neighborhood where the arrest took place. Witnesses said McGlothen had been repeatedly walking up and down the street and seemed "thrown off in his head and not acting mentally right," KSLA reported.
After the family requested an investigation into his police arrest, the Shreveport Police Department didn't submit an investigative report to Caddo Parish District Attorney James Stewart until May 29.
Even then, Stewart found the filed report to be "missing reports, statements, downloads and other vital information essential to conduct a thorough and complete review," according to KSLA.
The officers involved—Treona McCarter, Brian Ross, D'Marea Johnson and James LeClare—remained on duty during the investigation. Then, on June 8, shaky cellphone video footage taken from an observer showed McGlothen's at least four-and-a-half minute scuffle with police before his arrest and death soon after.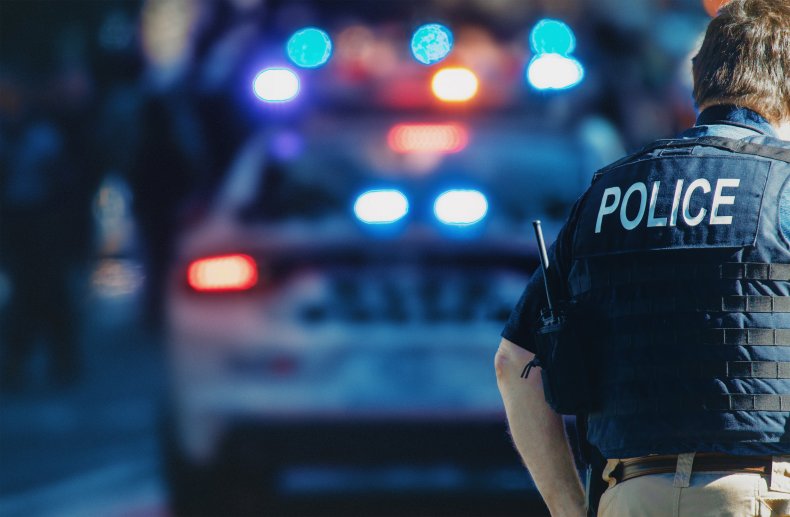 The video showed police dragging McGlothen to the ground. As he screamed, kicked and thrashed, the aforementioned officers repeatedly sat on him, used a stun gun on him, punched him and beat his legs with a baton before hauling him towards the patrol car, his jeans around his ankles. They then slammed him against the hood.
WWL TV News 4 reported that McGlothen sat in the back of the police car for 48 minutes before officers realized he wasn't breathing. Witnesses told authorities that an ambulance arrived after that time, but it left with McGlothen's body inside and no sirens on, a possible indication that he had already died at the scene.
Caddo Parish Coroner Todd Thoma had initially declared that his death was caused by an underlying heart condition and "excited delirium," adding that his death was "possibly preventable."
In a statement released in June, Stewart said that McGlothen "had three encounters with police within a short time span on the day he died." Stewart also wrote that he believed there was evidence that police had used excessive force, violated the department's taser-use policy and failed to call for medical assistance when McGlothen became unresponsive.
A Caddo Parish Grand Jury indicted the officers on charges of negligent homicide and malfeasance. The officers then turned themselves for arrest on Friday. They were each individually released on a $20,000 bond, according to the Associated Press.
In a press conference on Friday, the McGlothen family's attorney James Carter thanked the Grand Jury for their indictment and pledged to petition the City of Shreveport and the Shreveport Police Department for damages to recompensate the McGlothen's family for their losses.
Newsweek contacted the Shreveport Police Department for comment.