Police Chief Quits After Report Reveals Half of City's Budget from Alleged Traffic Traps
The police chief of a small Alabama town with 1,253 residents resigned after a report about policing practices was released last week.
Mike Jones quit after an AL.com investigation found more than half of Brookside's 2020 municipal revenue came from fines and forfeitures linked to ticketing people for minor and questionable offenses, a concept known as policing for profit. The Associated Press reported the money from fines and forfeitures increased 640 percent in two years.
Following Jones's resignation, Debbie Keedy who works as a town clerk released a statement, according to the AP.
"Since this involves a personnel matter, the town has no further comment," the statement read.
The AL investigation found that in 2020, Brookside police made more misdemeanor arrests than it has residents. Additionally, the tow rate increased 1,478 percent from 2018 to 2020, averaging 1.7 tows for every household in the town.
"Brookside is a poster child for policing for profit," said Carla Crowder, the director of Alabama Appleseed Center for Law & Justice, a nonprofit devoted to justice and equity to Alabama. "We are not safer because of it."
AL reported that when Jones was hired in 2018, he was the only full-time police officer. Since then, he hired eight full-time officers and several part-timer officers to patrol six miles of road.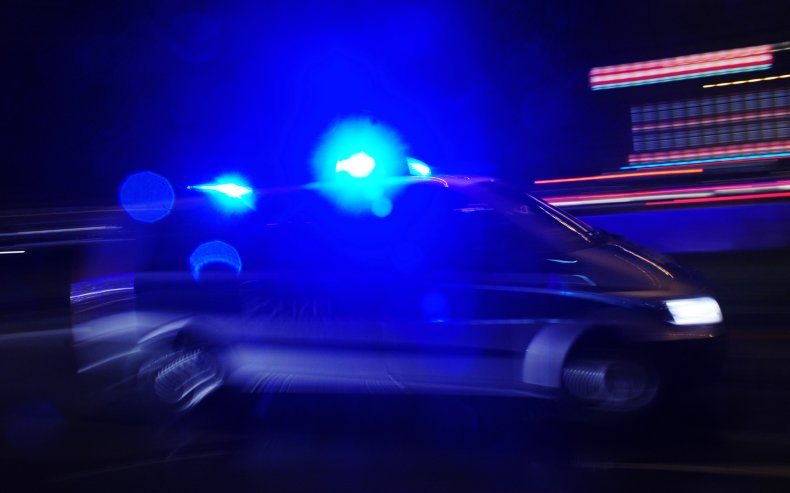 The AL investigation also found that despite the town operating with a volunteer fire department and surviving on tax revenue from the Dollar General, the police department has had SWAT training, obtained a riot control vehicle and two drug-sniffing dogs. However, crime reports by the government show zero reports of violent crime in the town in 2017 and 18.
According to the AL investigation, the city has been accused in lawsuits of fabricating charges, using racist language and "making up laws."
Sandra Jo Harris, 51, told AL that Brookside officers in an unmarked vehicle and unmarked uniforms pulled her over for flickering her lights to warn others they were present. When she attempted to call 911, they grabbed the phone and threw it to the ground. According to Harris' lawyers, she was strip-searched and later have an asthma attack and panic attack in the jail, but when she knocked for help, guards said she would be charged with trying to escape.
Brookside's mayor, Mike Bryan, refers to the policing as "a positive story." However, he said those who fight the infractions are lying, as reported by AL.
"Everybody's got a story," he said. "And 99% of them are lying."
In 2019, Michelle Jones was pulled over by Brookside police outside of the jurisdiction. She told CW21 that she paid the ticket, but when she posted her complaints on Facebook, a police officer called her and said the judge issued two arrest warrants, but they would disappear if she took down her post.
According to the AP, officials including Lieutenant Governor Will Ainsworth will seek investigations into the police department.