Police chief's son, accused of beating Sikh man, shows gang signs and flips the bird in court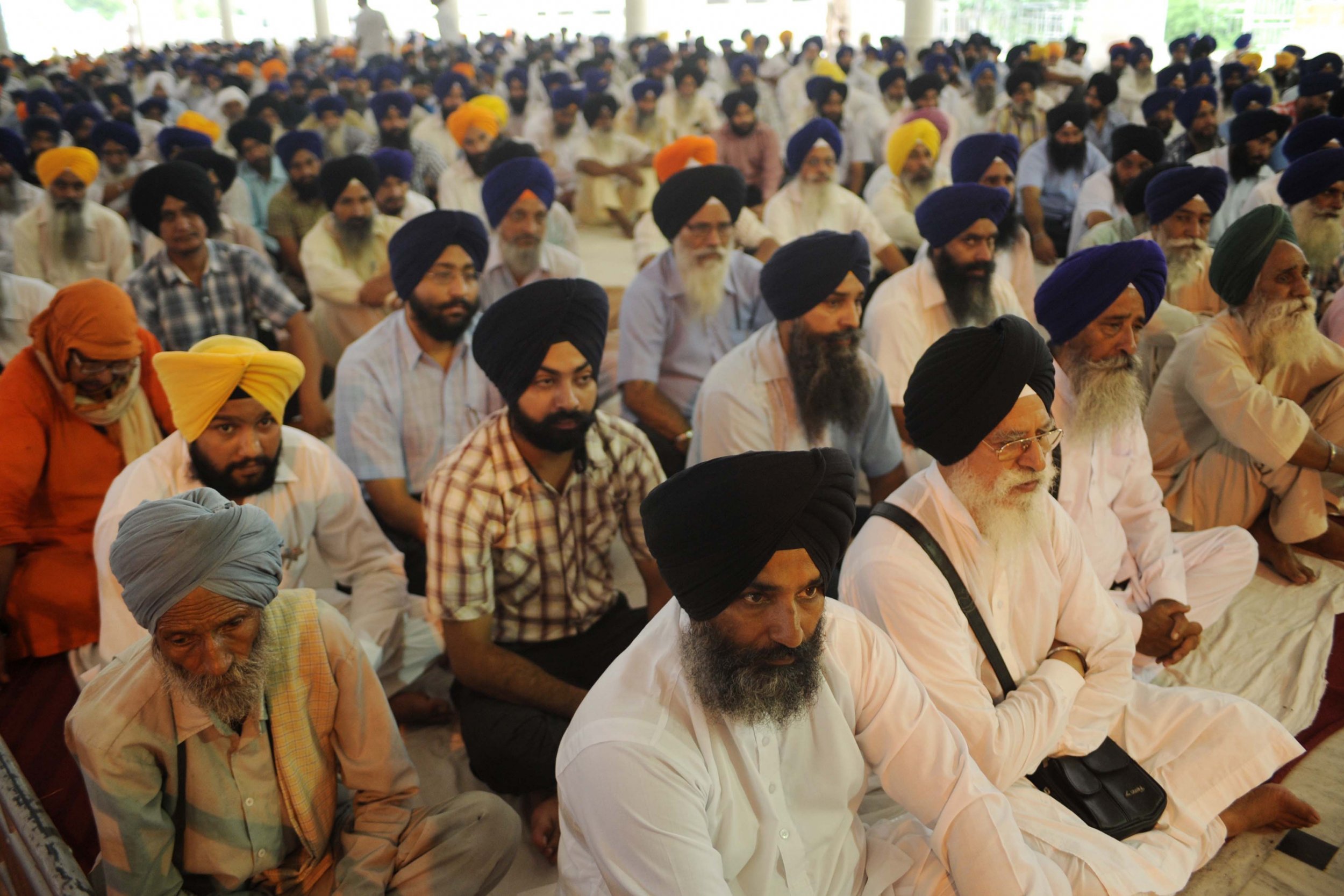 A police chief's estranged son showed gang signs while cuffed and pointed his middle fingers up while smiling at a local Fox News station camera in his arraignment on Friday.
Tyrone McAllister, 18, is allegedly one of two teenage boys caught on a home surveillance camera kicking and spitting on a 71-year-old Sahib Singh Natt near Greystone Park. The Sikh man now fears going outside, according to a KTXL report. The other perpetrator, 16, could not be named because of his age. McAllister was charged with abuse, assault, and attempted robbery and is set to appear in court again August 17. No bail has been set for McAllister while he awaits his next court date, NDTV reported.
The Manteca Police Department assisted in locating and arresting Tyrone with the assistance of father and Union City Police Chief Darryl McAllister and his family on Wednesday. The police chief wrote an open letter he posted on Facebook that evening confirming his son was arrested as a suspect. Neither suspect was charged with a hate crime.
"I am completely disgusted in sharing with you that, later yesterday evening, I received a call from the Manteca PD that the suspect in this horrific crime turns out to by my 18-year old son. He has been estranged from our family and our home for several months now," said the chief. The chief also said McAllister began to "lose his way" years prior to the assault. He told the public his son disassociated with his friends and family at the time.
"Words can barely describe how embarrassed, dejected, and hurt my wife, daughters, and I feel right now. Violence and hatred is not what we have taught our children; intolerance for others is not even in our vocabulary, let alone our values."I am nonetheless devastated by how much the nature of my son's actions are such a departure from everything I have stood for in my personal life, and in my 37-year policing career," he said.
District Attorney Tori Verber Salazar videotaped a statement of her own that was posted after Friday's arraignment and translated into Punjabi. "The behavior we witnessed on the video does not represent who we are as a community," she said.
Local community officials and friends have gone on the record in support of the Chief and his family, and local NAACP officials have stepped forward in an effort to avoid divide in the community in reports by Record.net. While the family awaits trial, Chief McAllister said the cops have acted correctly should hold his son accountable for his actions.
The Stockton NAACP, the Union City Police Department, and Chief McAllister could not be reached for comment before publication.