Police Chief Will Review Stormy Daniels Case, Says 'Mistake' Was Made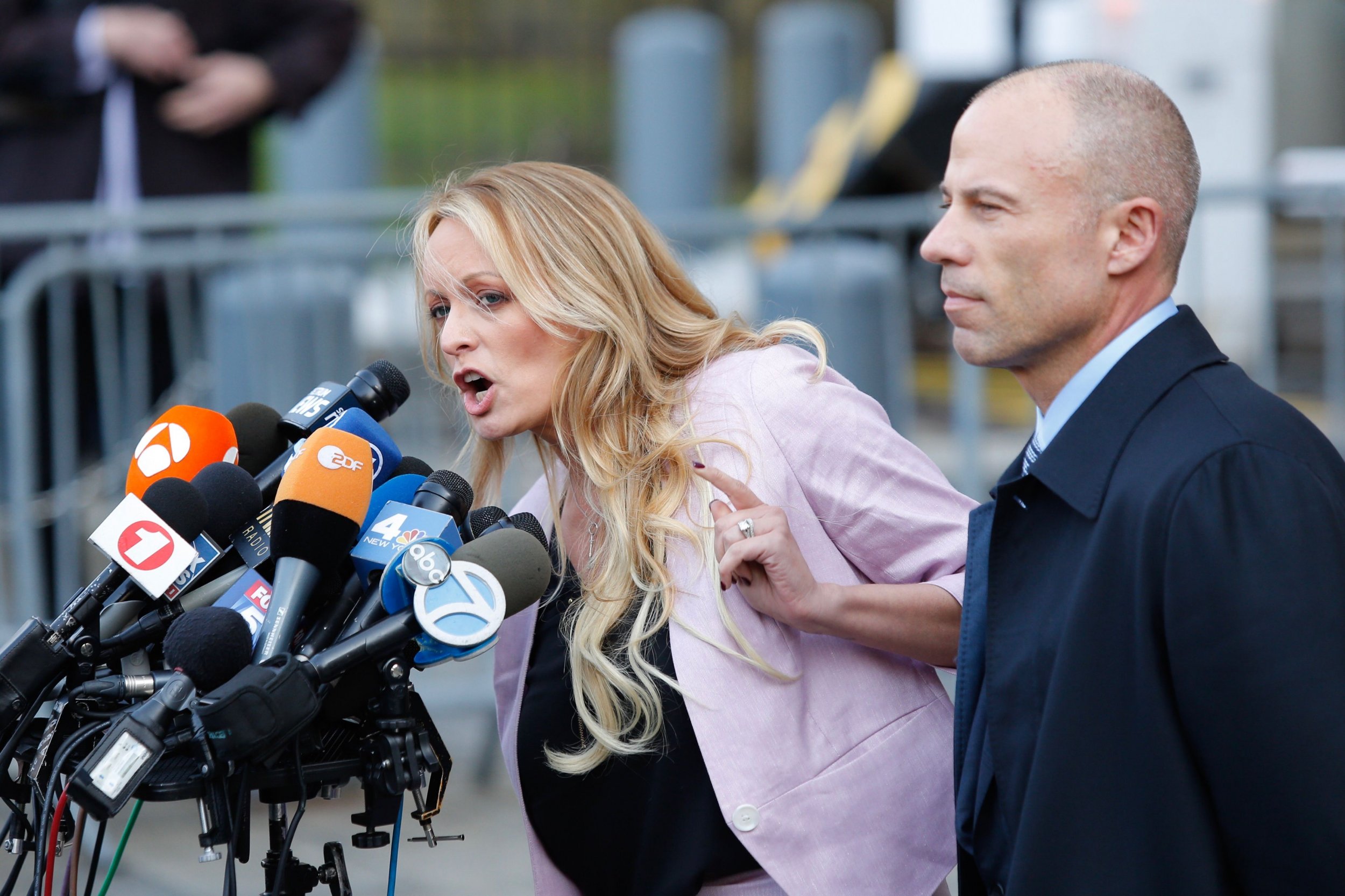 Adult film star Stormy Daniels will have her thrown-out misdemeanor case from an Ohio strip club reviewed by the city's chief of police, who acknowledged a mistake was made Thursday.
Daniels, 39, was hit with three misdemeanor sexual charges after performing at Sirens, a Columbus, Ohio, strip club, Wednesday. All the charges were dismissed. Daniels, whose legal name is Stephanie Clifford, is currently suing President Donald Trump to get out of a nondisclosure agreement she signed to stay quiet about an alleged affair the two had in 2006.
Daniels's television-friendly lawyer, Michael Avenatti, claimed that the charges were politically motivated, calling the case a "set up" on Twitter.
"She was arrested for allegedly allowing a customer to touch her while on stage in a non-sexual manner! Are you kidding me? They are devoting law enforcement resources to sting operations for this? There has to be higher priorities!!! #SetUp #Basta," said Avenatti on Twitter Thursday.
Kim Jacobs, the chief of police for Columbus, released a statement Thursday saying the case would be reviewed.
"Vice personnel working last night believed they had probable cause that state law regulating sexually oriented businesses was violated; however, one element of the law was missed in error, and charges were subsequently dismissed," said Jacobs. "The facts behind the charges and the behavior witnessed by the vice officers are a matter of public record, and officers were well within their area of responsibility when taking enforcement action. Nevertheless, a mistake was made, and I accept full responsibility."
The charges levied against Daniels alleged there was touching between her and patrons: a violation of local laws regarding sexually oriented businesses. Daniels's case was dismissed, however, because the law caveats that it is against the law for regular performers. Daniels was scheduled to appear at the club twice.
Four detectives were at Sirens that night, according to The New York Times, and the undercover cops alleged that Daniels had touched them.
"While the presence of vice officers at this establishment is reasonable, the motivations behind the officers' actions will be reviewed internally to ensure that our core values and duty to serve our community to the best of our ability continue to be the basis for our actions," said Jacobs.
Two other dancers were also arrested that night, and Daniels pledged to donate tips made during a Thursday-night performance to their legal fees.