Police Department Asks People To Stop Calling 911 When They Run Out of Toilet Paper During Coronavirus Pandemic
A police department in Newport, Oregon has recently urged people to stop calling 911 when they run out of toilet paper amid the novel coronavirus pandemic.
"It's hard to believe that we even have to post this. Do not call 9-1-1 just because you ran out of toilet paper. You will survive without our assistance," the Newport Oregon Police Department wrote on their Facebook page.
The police department's post comes amid the outbreak of the coronavirus, which has led people to stock up on a number of different items, with toilet paper being one of the most popular.
In their Facebook post, they provide Newport citizens with a number historic examples of how people managed without the option of toilet paper.
"Seamen used old rope and anchor lines soaked in salt water. Ancient Romans used a sea sponge on a stick, also soaked in salt water," the police department wrote. "Mayans used corn cobs. Colonial Americans also used core of the cob. Farmers not only used corn cobs, but used pages from the Farmers Almanac."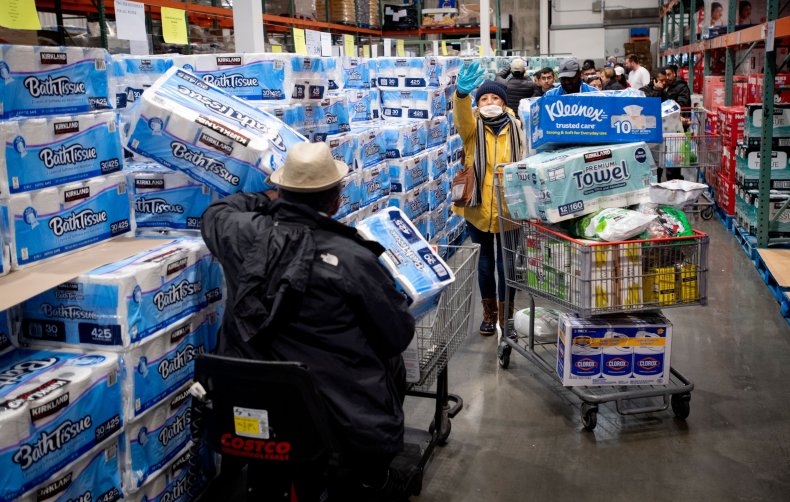 "The Sears Christmas catalog, four times thicker than the normal catalog, could get a family of three wiped clean from December through Valentine's Day; or St. Patrick's Day if they were frugal," the police department added.
In addition to providing toilet paper alternatives that have been used throughout history, the Newport Police Department also gave citizens alternatives that can be used in 2020.
"Grocery receipts, newspaper, cloth rags, lace, cotton balls, and that empty toilet paper roll sitting on the holder right now," they wrote. "When all else fails, you have magazine pages. Start saving those catalogs you get in the mail that you usually toss into the recycle bin. Be resourceful. Be patient. There is a TP shortage. This too shall pass. Just don't call 9-1-1. We cannot bring you toilet paper."
Amid the coronavirus outbreak, toilet paper has become one of the most coveted items across the world and in some places, its scarcity has caused physical violence among buyers. In a supermarket in Australia, two women began fighting over toilet paper packs after one had filled her entire cart with them.
The increase in toilet paper purchasing amid the coronavirus outbreak has led to some stores implementing sales restrictions, limiting the number of items each customer can buy.
The novel coronavirus originated in Wuhan, China but has spread to over 140 countries and territories worldwide, infecting over 174,000 people, according to data compiled by a tracker from Johns Hopkins University. In the U.S. there are over 3,800 cases, with at least 39 in Oregon, including one death related to the virus.