Police Department Declares 'Unlawful Assembly' in Ferguson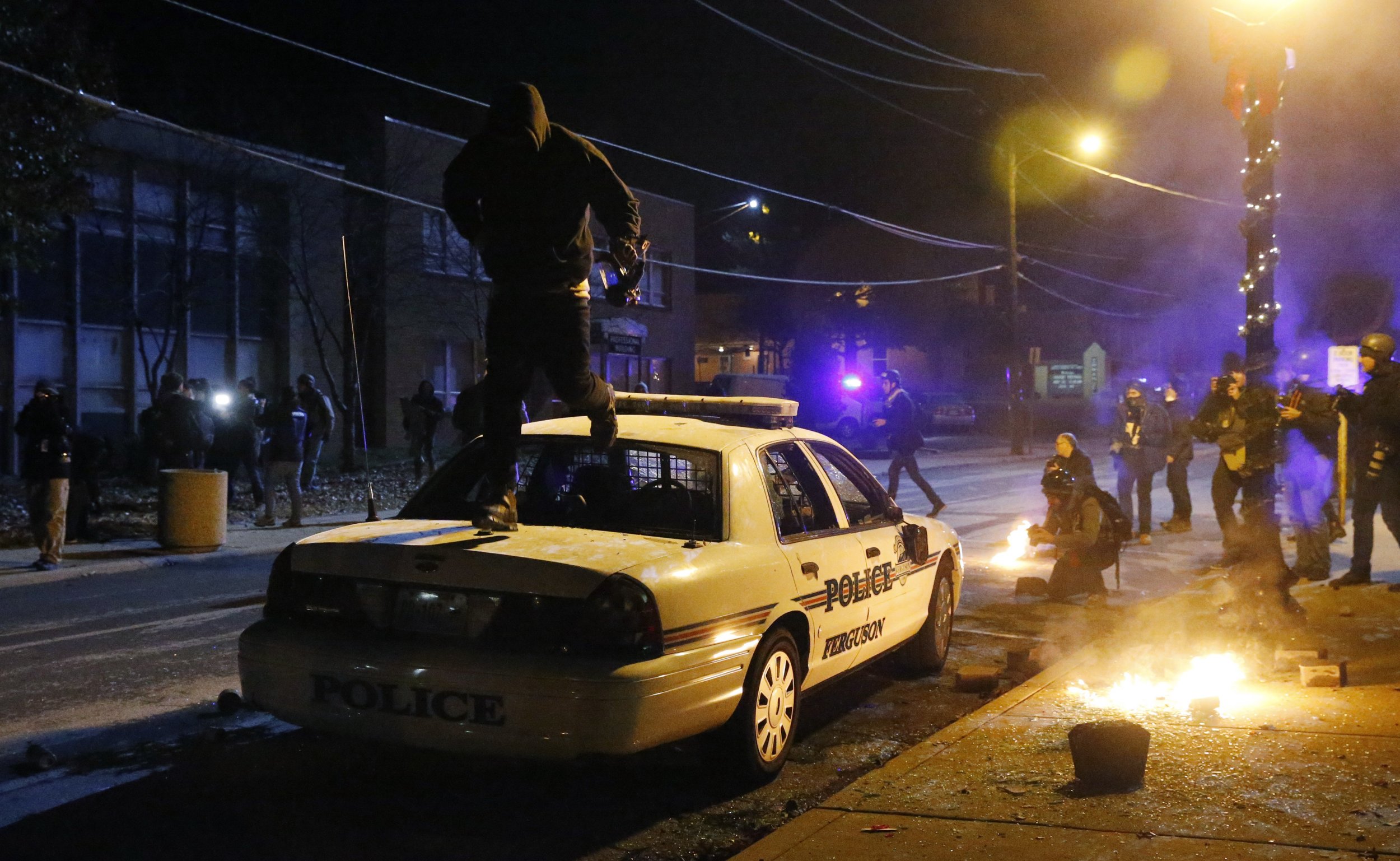 On Tuesday evening, protests over the grand jury decision not to indict Ferguson, Missouri, police officer Darren Wilson gathered steam. Across the country, many protestors blocked traffic and were met with police intervention. In Ferguson, which has dealt with demonstrations regularly since Brown's death on August 9, citizens took to the streets to march.
Monday night in Ferguson saw dozens of arrests, while at least a dozen buildings were set on fire and several businesses were looted. By 11:30 p.m. (Eastern) Tuesday evening, at least three additional citizens had been arrested outside of the Ferguson Police Department.
On Tuesday night, there were reports of tear gas being used by authorities in Ferguson after protestors threw several Molotov cocktails at police officers.
As protestors marched towards Town Hall, a police car was overturned and set on fire, echoing a similar vehicle fire on Monday night. Fireworks and bottles were thrown at authorities throughout the night.
Police officers on Tuesday urged the crowd to disperse, telling protestors that they were participating in "unlawful assembly." The St. Louis Police Department issued the following statement on social media as an additional warning:
Many businesses were closed on Tuesday, with National Guard officers in place to protect them. Missouri Governor Jay Nixon increased the number of National Guard troops in Ferguson to 2,200 from 700 on Tuesday, and their presence was more pronounced in this evening:
One local bar showed the protests on television: