Police Department Faces Backlash After Facebook Post About Man Accused of Stealing Diapers
A police department in Florida is facing criticism on social media after it posted about a man who allegedly stole diapers from a Walmart earlier this month.
In the September 18 post, the Winter Haven Police Department detailed the incident, which took place three days earlier. The post included a picture of the man with two young children, whose faces are hidden, and another picture of the man pushing a cart containing diapers and wipes.
"So when your card is declined and you try another one with the same result, that is NOT license to just walk out with the items anyway," the post states.
"The guy pictured below (poor little kids had no idea) went to Walmart (7450 Cypress Gardens Blvd) on Sept. 15 around 4:30 p.m. and selected items ultimately heading to the self checkout lanes," it continues.
According to the police department, the man scanned the items and attempted to pay, but his card was "declined several times."
"He walks out of the store leaving the items behind. (He evidently left the children with someone outside because they are not with him the second time.) He comes back in with a different card," they alleged.
"That card was also declined several times. BUT... he decides to take the items anyway. He was seen entering a white SUV, possibly a Chevy Trailblazer. Anyone recognize him?"
As of Thursday morning, the post had received roughly 4,400 comments. Many criticized the department after they publicized the incident.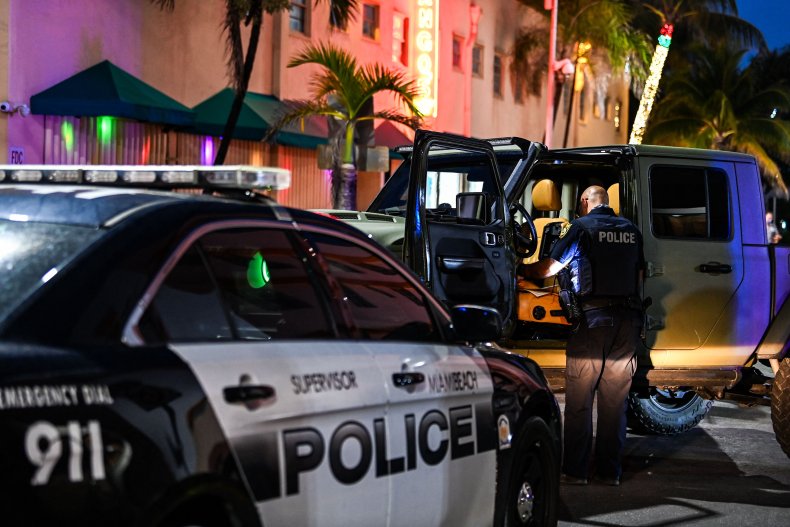 "WHPD what happened to protect & serve," Facebook user Amy Beascoechea wrote.
"While I don't condone stealing why don't y'all step up and see how you can help this dad instead of berating him. I'll help pay for the diapers and wipes," she added.
"In case you needed evidence that the loyalty of American police lies with capital and not protecting and serving citizens, here it is," Facebook user Chris Tyioran wrote.
Several Facebook users offered to pay for the items.
"Take this down. This is absolutely ridiculous," Kristine Ferdon wrote. "I would do the same thing. We just out here trying to survive. I'll pay for the guys items."
"When you figure out who he is, send me his info so I can pay for a year supply of diapers and wipes for his children. If this man hadn't gotten the diapers, you would be arresting him for neglect," Nikki Byrne-Hoffman commented.
Others pushed back against the critical commenters.
"So now it's okay to steal 'necessary' items? I need gas for my vehicle to get to work and food during the day so I'm entitled? That's calling evil good," Robert Kramer wrote.
"If you think he needs help, stand by a register and start paying for 'necessary' items for others," he added.
The Winter Haven Police Department referred Newsweek to another post they made on Facebook Thursday afternoon.
"We know everyone is enthralled with the case of the Walmart shopper who walked out without paying after three attempts with three different cards," the post begins.
It states that police received a tip about the man's identity on Thursday morning, and made contact with him.
The department said that they had "been speaking with Walmart and they have signed a waiver of prosecution, meaning no charges will be filed."
"We delivered this news to the citizen. We also told him of numerous resources available to include the Police Department. We offered assistance and he declined assistance," the police department wrote.
"Thank you to all of the caring citizens offering help."
Updated 09/12/2021, 3:07 p.m. ET, with new information from the Winter Haven Police Department.