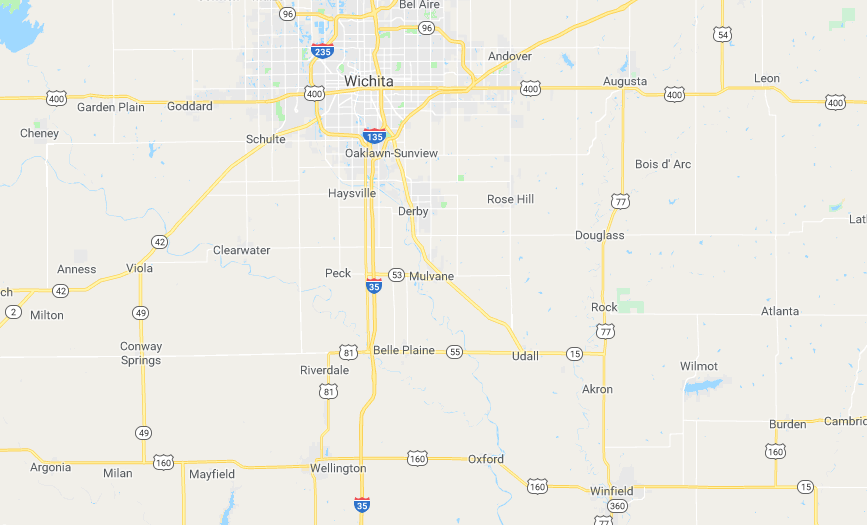 A small city police department in Kansas is under fire after a black man live-streamed an encounter with two white officers pulling him out of his vehicle due to "vegetation" on his window. Winfield Police face allegations of racism after the May 13 incident.
Rudy Samuel, 31, live-streamed his encounter with two officers after he was stopped for allegedly failing to signal within 100 feet of making a turn. Samuel narrates the first couple of minutes of the video while officers go to check on his driver's license and vehicle registration.
"My insurance is good, and my registration is good," Samuel said. "I don't know what is taking so long."
Nearly three minutes after the video begins, an officer approaches Samuel's vehicle. "Hey, Mr. Samuel, what caught my attention was this vegetation stuff right here," the officer said. The officer appears to pick up some sort of vegetation from the window seal, but it is not clear from the video what exactly it is.
"That's tree stuff, man … that's gotta be from a tree," Samuel said to the officer. He added: "I don't even smoke."
The officer told Samuel to wait a few minutes while he placed the vegetation in an evidence bag. He then returned with another officer and demanded Samuel get out of the vehicle.
Samuel asked the officer to tell him why he was being asked to leave his car and said the officers needed to test the vegetation to prove it is nothing illegal.
"I ain't gotta test it right now. I need you to step out for me," the officer responded.
Samuel was then violently yanked from his vehicle and told that he was being detained. He was told that he was being detained so the officers could search the car. When Samuel argued that the officers needed a reason to search his vehicle, the officer responded that the vegetation was reason enough.
Samuel told the officers, "I give no permission to search that vehicle."
The video, which has garnered 68,000 views and more than 800 shares, abruptly ends a short while after. Samuel later took to Facebook to say that one of the officers stopped the live-stream, according to The Huffington Post.
Samuel told Newsweek that he is "in fear of my safety" and directed questions to Freedom 1, which is acting as his official spokesperson.
Peter Wright, of the Kansas-based Freedom 1 social justice group, told The Huffington Post that Samuel was released without a citation after officers finished searching his vehicle.
"This has happened to him before for no reason," Wright said. "This young man has a good background. He's a father, he's engaged to be married and his grandfather is a minister. This was racially motivated."
Wright told The Huffington Post that Samuel is contemplating filing a lawsuit against the police department. "He has a biracial family and they've moved out of Winfield due to threats," he added.
Freedom 1 did not immediately respond to a request for comment. In a Facebook post, the organization said that it is planning a live protest in the city.
The Winfield Police Department has received backlash for the incident as well. The department's Google listing has been bombarded with low reviews and angry questions calling it a "police gang." The department's website now redirects to winfieldks.org/racist.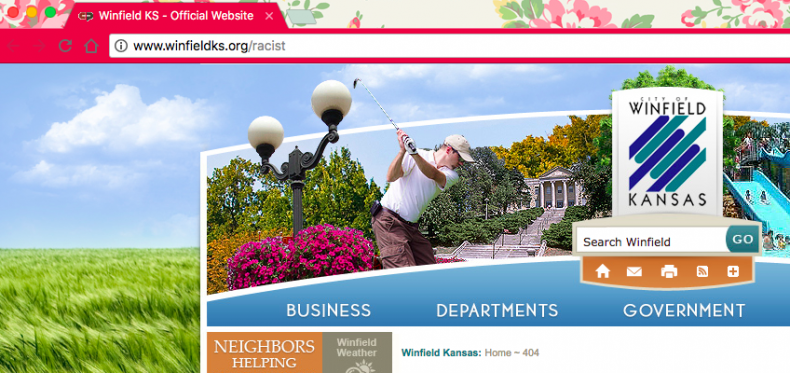 Winfield Police Department declined to provide any information about the incident, but told Newsweek that it is "still under investigation."