Police Deputy, Two Others Shot at Georgia Supermarket Following Altercation About Masks
A police deputy was shot and a cashier killed Monday at a DeKalb County, Georgia supermarket after a man refused to wear a mask in the store.
The DeKalb County Sheriff's Office told Newsweek that Victor Lee Tucker Jr., 30, entered the Big Bear Supermarket at South DeKalb Mall on Candler Road in Decatur.
Tucker was asked to put on a mask by Laquitta Willis, 41, a cashier at the store, and he began arguing with her. Tucker left the store without purchasing anything and immediately returned. Tucker pulled out a gun and started firing at Willis, the Georgia Bureau of Investigation (GBI) said.
A DeKalb County Sheriff's Office Reserve Unit deputy who works part time as a security guard for the store intervened when the shots were fired. The deputy returned fire, the police said.
All three of the people involved were shot. The sheriff's office confirmed all three were taken to a hospital. Willis was shot in the head, according to officials, WSB-TV reported.
The GBI said that a second cashier was treated at the scene for a graze wound from a bullet.
"A DeKalb County Sheriff's Office Reserve Unit Deputy and two others—a man and woman—are all en route at this hour to local hospitals following an incident at the Big Bear Supermarket at South DeKalb Mall on Candler Road in which all were injured during a shooting," a spokesperson for the sheriff's office said.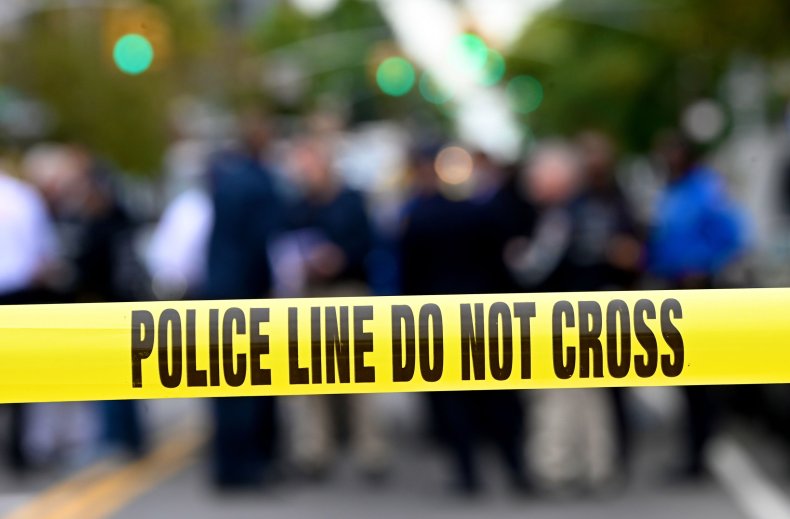 Willis was pronounced dead. The deputy was in stable condition at Atlanta Medical after suffering two gunshot wounds. Tucker was taken to Grady Memorial Hospital and is expected to survive, DeKalb County police said.
"The suspect, Victor Lee Tucker Jr., is facing charges of murder and two counts of aggravated assault," police said.
DeKalb County police assisted the sheriff's department on the scene.
"Our hearts and prayers go out to the Willis family, the injured sheriff's deputy and everyone impacted by yesterday's senseless incident!" the police department spokesperson said.
The deputy recently moved over to the sheriff's office as a reserve officer. He is a 30-year retired veteran of the DeKalb County Police Department, Sheriff Melody Maddox said in a news conference.
"We are pleased that he is OK—that's number one and first and foremost," Maddox said. "He is a stand-up, professional individual, and he loves what he does. As you see, he is continuing to do what he does to make sure that everybody is safe, once again, as they go in and out of that store."
A witness near the mall posted a video to Twitter showing a heavy police presence at the Big Bear.
The Big Bear store has a posted sign on the door stating its mask policy, according to local 11 Alive. Customers must wear masks in the store in order to shop.
"We just want to make sure that everybody is safe. That is our number one priority here at the DeKalb County Sheriff's Office. We understand that with the wearing of the mask and not wearing the mask—people have their own opinion about it—but it is very sensitive at this time," Maddox said.