Police Capture Donkey That Led Goats and Sheep Through a Residential Neighborhood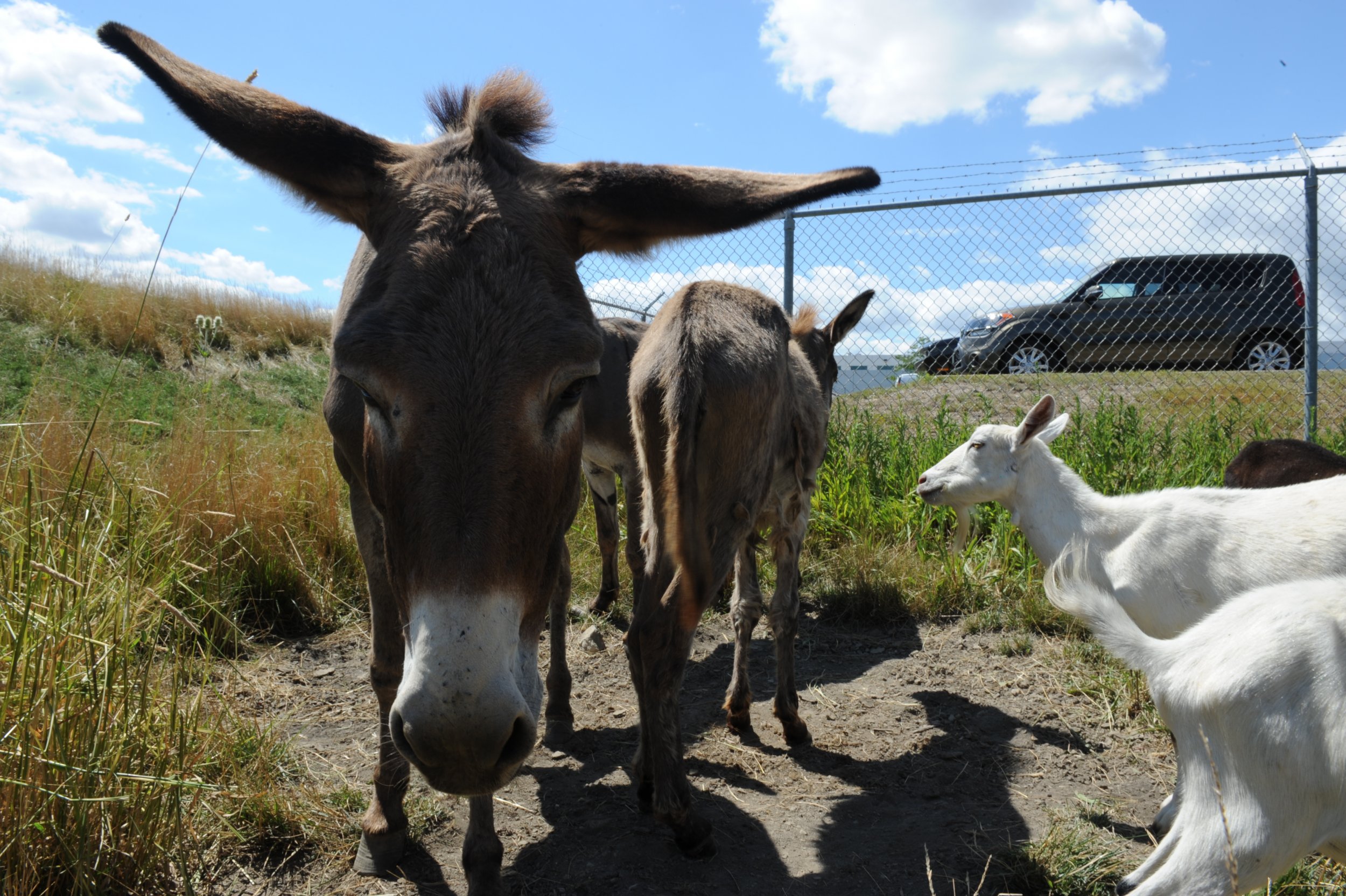 A California police department received perhaps one of their most interesting calls ever on Thursday. The resident who dialed in said that there was a donkey in their West Covina neighborhood who was leading a herd of goats and sheep, ABC 7 reports.
After they received the call around 12:30 a.m., a group of officers headed to the scene and found exactly what the person had described, according to a Facebook post by the West Covina Police Department.
"When a police officer reaches the end of his/her career, most of them will say 'I've seen it all.' Well, let's add one more rare call for service to that list," the post says.
Police officers tried to capture the animals roaming the residential streets, but at first they wouldn't comply. Eventually, with some helping hands from the Los Angeles Police County Sheriff's Department, they were able to work together and gather all of the animals. In the department's Facebook post, they included photos of the incident, which show that at least a dozen goats and sheep on what appears to be the front lawn of a home.
It turns out that all of the animals lived in a residence in Valinda, but escaped through a gate that wasn't closed properly. The officers eventually got in touch with the animals' owner who helped bring the donkey, sheep, and goats back home safe and sound. Fortunately, none of the animals were injured in the process.
"This incident is one for the books," the post concludes.
Although the event is unusual, police officers are no strangers to having to capture animals on the loose. In November, Pennsylvania law enforcement tracked down an African serval cat that was running around the city of Reading. And more recently, a Florida police officer captured a 12-foot snake slithering around Pembroke Pines. In an earlier event, the same officer captured a different python.
"While these boys appear to be talented amateur snake wranglers, we would like to caution anyone against approaching a python or other wild animal," the Pembroke Pines Police Department wrote on Facbook. "If you see an animal that presents a danger to you or the community, please do not hesitate to call 911."