Dramatic Bodycam Footage Shows Officer Dragged by Car as Marijuana Suspect Makes Desperate Bid to Get Away, Avoid Arrest
Shocking bodycam footage released by police in Orlando, Florida, shows the terrifying moment a suspect drove away in his car with an officer hanging out of his window.
A minute-long clip of the chase shows officer Sean Murphy attempt to stop Zavier Askew, 25, from driving away after police searched his car for marijuana.
In the early hours of May 9, the officer had pulled over Askew near the intersection of College Drive and Willie Mays Parkway. He questioned Askew, suspecting he might have cannabis in his vehicle, according to local outlet Click Orlando.
Askew denied the accusation and left his car while officers searched it, CBS Miami noted. But when officers returned to their own vehicle, video footage shows Askew ran back towards his car.
Murphy followed him and grabbed at his wheel to stop him driving from the scene. But Askew put his foot to the pedal and began to drive, dragging the police officer at speed.
Murphy commanded Askew to stop, yelling: "Stop or I'm going to shoot you. I'm going to f***ing kill you. Dude, you're killing me. Stop!" But Askew continued to drive, reaching speeds of up to 60 miles per hour, police said. "You have to stop the car so I can get out," Murphy said.
When he saw the car was headed for the end of the road, he yelled: "It's a dead end, you're going to crash."
Police said Askew eventually drove into a parked car near the dead end. Murphy folded up his legs to protect himself.
After the chase came to an end, police tackled Askew and arrested him. According to CBS Miami, Murphy said: "Get on the ground. I'm bleeding I think. Holy f*** dude you almost killed me."
The officer survived his ordeal, and Askew was charged with attempted first-degree murder of a law enforcement officer and kidnapping.
Elsewhere in Florida, a man was recently arrested after allegedly almost hitting a 78-year-old man with his car in a U.S. Postal Service parking lot. The incident took place in Jacksonville earlier in June.
The elderly man, Edlee Jordan, allegedly confronted the driver, 36-year-old Andre Perry, who is suspected of starting a physical fight with the senior.
Several witnesses saw the altercation, and one stayed with Jordan until police arrived because she was concerned about his age. Perry was charged with battery of a person 65 years of age or older and detained on a $25,000 bond.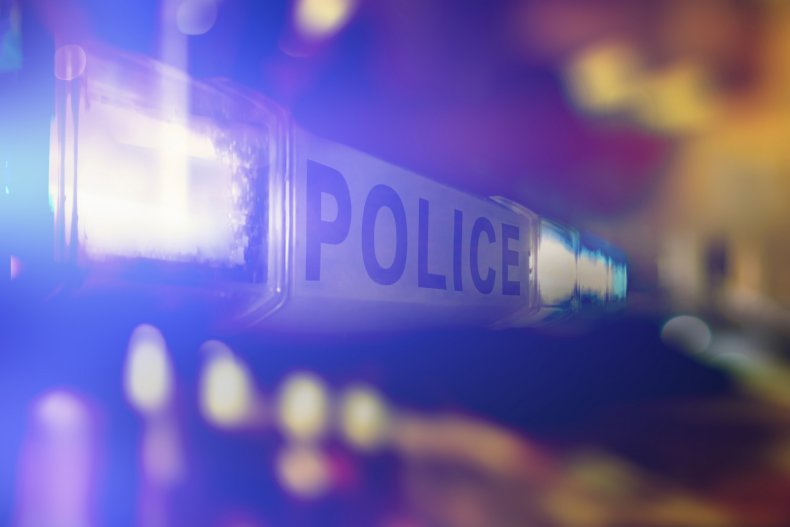 Dramatic Bodycam Footage Shows Officer Dragged by Car as Marijuana Suspect Makes Desperate Bid to Get Away, Avoid Arrest | News