Police Explode Suspicious Package at Manchester United Stadium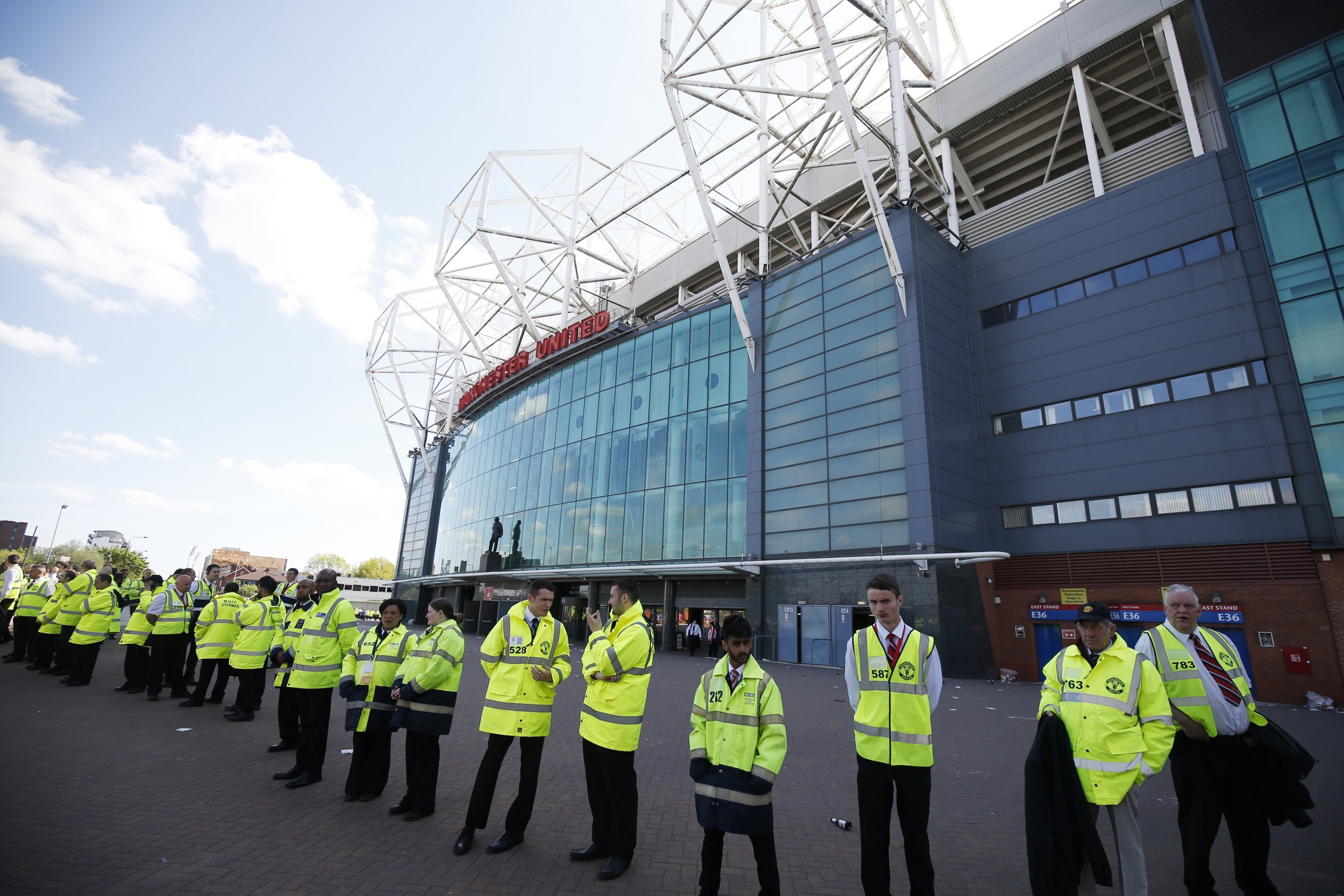 A controlled explosion was carried out on a suspect package inside Manchester United's stadium on Sunday, and the club's Premier League match against Bournemouth was abandoned.
Two of the Old Trafford stands were evacuated about 20 minutes before the scheduled kickoff at 1400 GMT. Soon after, the game was called off, and the whole stadium cleared.
Police investigated the package and used sniffer dogs to search the area, before calling in an army bomb disposal unit. The package has since been identified as a training device, police said.
"Following today's controlled explosion, we have since found out that the item was a training device which had accidentally been left by a private company following a training exercise involving explosive search dogs," Assistant Chief Constable John O'Hare of the Greater Manchester Police said in a statement.
"Whilst this item did not turn out to be a viable explosive, on appearance this device was as real as could be, and the decision to evacuate the stadium was the right thing to do, until we could be sure that people were not at risk."
The club said in a statement on its website the package had been found in the North West Quadrant, and the match abandoned on police advice.
TV footage showed fire engines arriving at the stadium.
"We don't make these decisions lightly, and we have done this today to ensure the safety of all those attending," Assistant Chief Constable John O'Hare said in a statement.
United cannot qualify for next season's Champions League, after anchester City drew at Swansea City on Sunday. They are sixth in the Premier League table and would move above Southampton into fifth with a draw or victory against Bournemouth.
They play Crystal Palace in the FA Cup final on Saturday, and it is not clear when a rescheduled game against Bournemouth will be played.
In a statement posted on Twitter, the Premier League said it would seek to rearrange the fixture "as soon as practically possible."
"When it comes to matters of security it is obviously right that Manchester United and the Premier League place the safety of supporters and employees foremost," it said.
"It is always the last resort to abandon one of our fixtures."