Police Finally Test Rape Kit Decade After Victim Reported Incident, Suspect Charged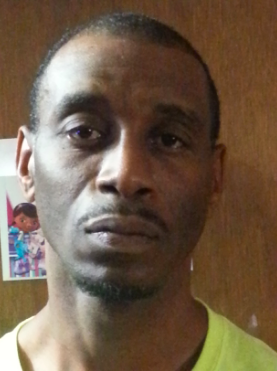 After more than 10 years of being stored with untested evidence, a newly examined rape kit led to the arrest of a 52-year-old man. The suspect allegedly kidnapped and repeatedly raped a 14-year-old girl in the Beacon Hill neighborhood of Seattle in October 2007.
The victim's rape kit was examined in December 2017 and led investigators to Darran Bolar, who also goes by the name Darin. The suspect was arrested on September 26 and charged on Monday with first-degree kidnapping and two counts of second-degree rape.
The suspect allegedly grabbed the 14-year-old victim in the Seattle case on October 24, 2007. According to a police report, Bolar pulled the victim into a yard and raped her, before allegedly using a garden hose to clean evidence in the girl's vagina.
Bolar then allegedly took the victim to a nearby vehicle and threatened to kill her if she attempted to get help. He eventually drove her back to his residence, where he repeatedly raped and beat the girl for two days, police said. The girl told police that her attacker beat or raped her every time she tried to escape and that he raped her at least seven times.
The victim managed to escape when her attacker was at work and another man at the home was asleep. She reached out to a friend, who called police. The victim was taken to Harborview Medical Center, where a rape kit was used to gather forensic evidence.
The rape kit was among hundreds in a backlog of untested evidence, the Seattle Post-Intelligencer reported. In 2015, then-Seattle Police Chief Kathleen O'Toole announced an initiative to test the backlogged kits. Of the 1,641 rape kits that had been administered up to that time, only 365 had been tested by the Washington State Patrol crime lab.
Bolar, a Level III sex offender, was previously convicted of third-degree child rape for assaulting a 14-year-old girl at Wild Waves amusement park in 1993.
A similar case in Salt Lake City led to new rape charges for a convicted killer on Tuesday. The victim called the Sexual Assault Kit Initiative hotline in 2017, prompting her rape kit from July 3, 2006 to be tested.
A DNA match led authorities to 31-year-old Frank Puga Benavidez, who has been in the Utah State Prison since 2010 for first-degree felony murder. On Tuesday, Benavidez was charged with two first-degree felony counts of aggravated kidnapping and a first-degree felony count of aggravated sex assault, The Salt Lake Tribune reported.