Police Find 10 Blindfolded Family Members Dead In Their Home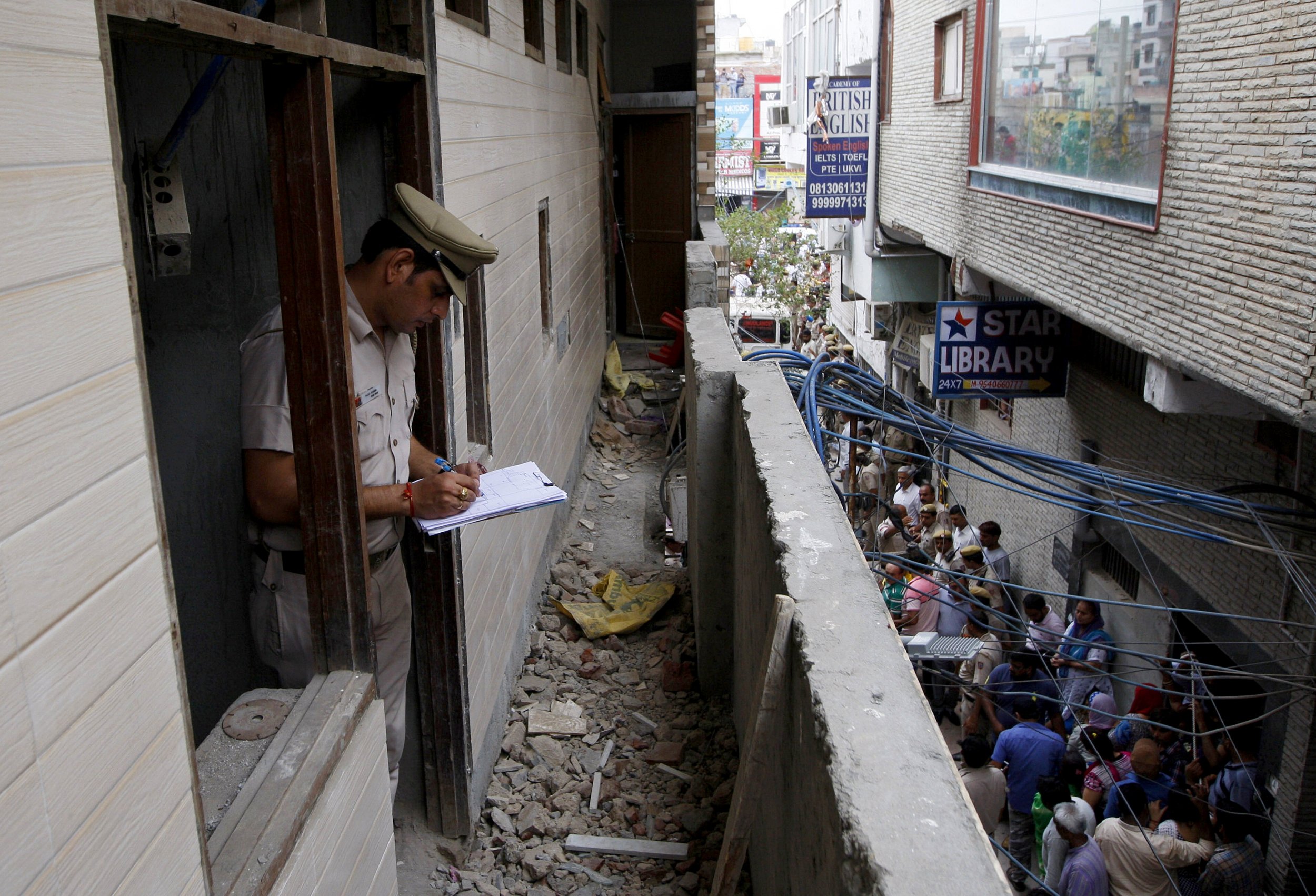 Police in India found 11 members of one family dead in their home, with 10 of them blindfolded and hanging from the ceiling.
Four males and seven females – including two minors – were found at the house located in a Delhi village, police said Sunday, calling the circumstances "mysterious."
"Ten of the 11 family members were found hanging when we reached the house. The last, a 75-year-old female, was dead on the floor," a Delhi police official said, Deutsche Welle reported. "It is still too early [to know what happened]. It is an ongoing investigation and we haven't ruled out anything."
Police are investigating the deaths to determine whether they were the result of suicide or homicide. According to officers working on the investigation, no suicide note was found, CBC reported.
The house belonged to a businessman who ran a dairy and a plywood shop. His family had lived in the home for more than two decades. On Sunday morning, a neighbor who routinely took morning walks with the homeowner found the family dead, including the businessman, when he came for a visit, according to The Hindustan Times.
"The neighbor told us that the door usually remained closed. But on Sunday, it was open. We are trying to find out if it's a case of a suicide pact or some foul play is involved behind the deaths," a police officer told the Indian newspaper. However, police also said there were no bullet marks on the bodies and no signs of forced entry into the home.
A neighbor told a local television station that he did not believe the family could have died by suicide. He said that he'd spoken with one of the deceased individuals on Saturday evening, and they showed no sign of distress, The Telegraph reported.
Delhi Chief Minister Arvind Kejriwal said he spoke to area residents, saying that everyone was shocked by the deaths.
"I spoke to their neighbors. They said the family did not have any enmity. They are unable to comprehend how it happened. Police investigation is underway and it is difficult to say what happened," Kejriwal told local media.
Police are currently reviewing surveillance footage in the area as well as interviewing neighbors to determine what happened. The bodies are set to undergo autopsies to check for additional clues.
"We can't rule out anything," Police official Rajesh Khurana told reporters.
If you have thoughts of suicide, confidential help is available for free at the National Suicide Prevention Lifeline. Call 1-800-273-8255. The line is available 24 hours, every day.
If someone you know appears to be contemplating suicide, here is what you can do.