Police Find Laundered Money—in Washing Machine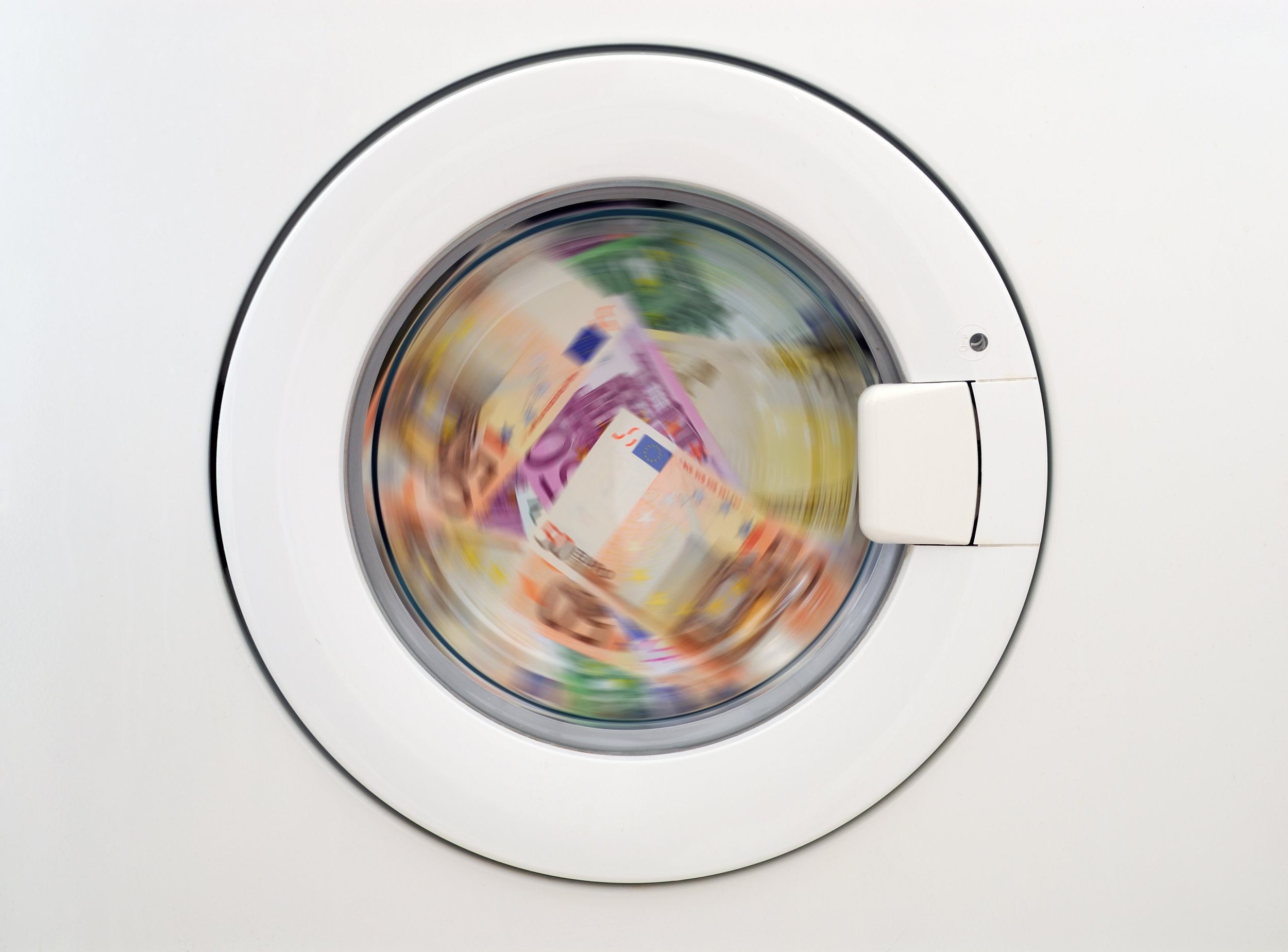 Police in Amsterdam found the equivalent of nearly $400,000 stuffed into a washing machine on Monday.
An unnamed 24-year-old suspect was arrested—appropriately—on suspicion of money laundering, the Netherlands Police reported Thursday.
Officers discovered the €350,000 stash jammed into the drum of the machine in wads of mostly €50 and €20 bills, a police photo revealed. The cash does not appear to have been washed.
The money was discovered during a search of a property thought to be vacant. Police also found a firearm, multiple cell phones and a money counting machine at the house in Oeverpad in the north-west district of the Dutch capital.
Police in the Netherlands may search uninhabited properties listed with local municipalities if they suspect housing fraud or other crimes are taking place.
Meanwhile, a whistleblower who helped uncover what may be the largest money laundering operation in history was recently given the go-ahead to give the U.S. Department of Justice information on the scam.
Howard Wilkinson, former head of trading for Danske Bank's Estonia branch, shed light on the Danish bank's involvement in a $230 billion money laundering scheme back in 2013. He has now been given the green light to testify before the European and Danish Parliaments, as well as share information with the DOJ and the U.S. Securities and Exchange Commission.
And in the U.S., several supporters of President Donald Trump have reportedly purchased millions of Iraqi dinars, believing he will up the value of the currency.
The dinar plummeted against the dollar after the 1990-1991 Gulf War, but rumors have persisted for years that the currency will be revalued. Mainstream economists, however, have rubbished the idea.
Trump's own real estate empire came under fire in August, when court documents suggested it may have been used to launder money. A British court ruled Ilyas Khrapunov, son of a former Khazakh city mayor, helped dupe a bank out of some $6 billion. Some of this stash, documents said, may have made its way through the president's property businesses.
The North Korean regime is reportedly turning to cryptocurrency scams to raise funds. Research on the country's internet use suggests it's using fake digital coin offerings and other grifts to swindle cash. One such scheme involves exchanging partial ownership of boats for digital tokens. Six months after the maritime scam launched, its website disappeared.
Police Find Laundered Money—in Washing Machine | World