Police Fined This 19-Year-Old For Wasting Their Time With Stalking Complaints—Then She Was Killed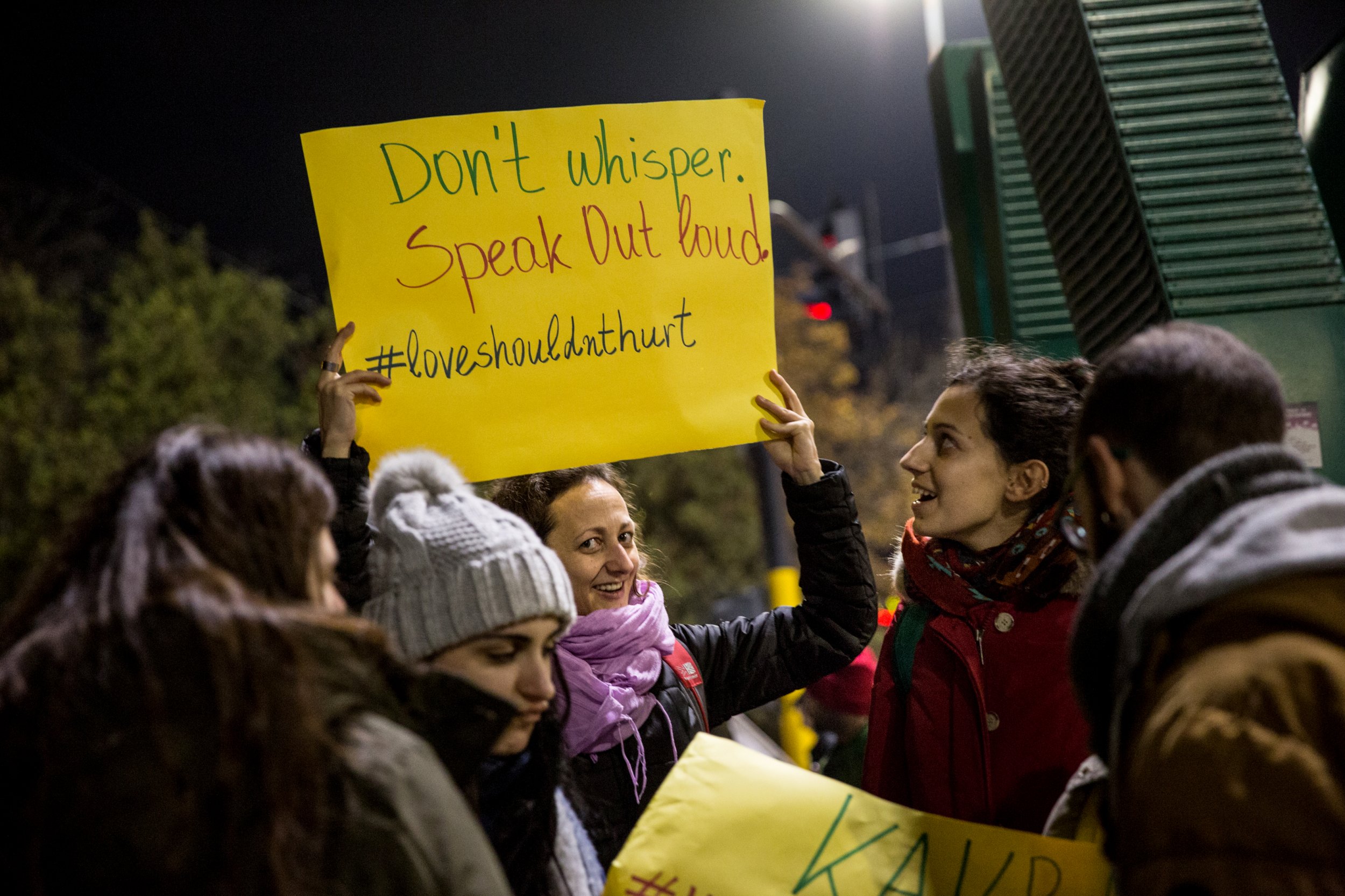 Nineteen-year-old Shana Grice had reported her ex-boyfriend to police five times in the lead-up to the day that he murdered her in her own bedroom. He slit her throat before attempting to burn her body.
Grice, who was living near in Portslade, near Brighton, England, at the time, had been forced to give up on Sussex police after they fined her for wasting officers' time over her fears for her safety.
Now, her family is demanding justice. Two police officers involved in the case, including a retired officer, face disciplinary action in gross misconduct proceedings, while a third faces internal misconduct action.
"Our daughter took her concerns to the police and instead of being protected was treated like a criminal," the 19-year-old's parents, Sharon Grice and Richard Green, said in a statement to the BBC. "She paid for the police's lack of training, care and poor attitude with her life."
"It's only right that the police make changes, but it's too little, too late for Shana," they said.
The 19-year-old's killer, Michael Lane, was handed a life sentence with a minimum term of 25 years in March 2017 over the murder, which took place in 2016.
According to the BBC, Lane had attached a tracking device to Grice's car and stolen one of her house keys to break into her home while she slept. It later emerged that 13 other women had also reported Lane for stalking.
At Lane's sentencing, Justice Nicholas Green reportedly said that officers had "jumped to conclusions" and made the grave mistake of stereotyping Grice.
Sussex Police Assistant Chief Constable Nick May said the department deeply regretted Grice's death and realized, in hindsight, "when we looked at the circumstances leading to Shana's murder, we felt we may not have done the very best we could."
"We deeply regret the tragic death of Shana Grice in 2016 and are committed to constantly improving our understanding of stalking and our response to it," he said.
An independent report by Her Majesty's Inspectorate of Constabulary and Fire & Rescue Services (HMICFRS) into the killing found that rates of stalking and harassment cases were common in Sussex than the national average in Britain.
Despite that, the report found that victims in the area did not often receive referrals to specialized services, nor did law enforcement officials exercise their powers to seek injunctions to protect alleged victims or launch investigations into alleged perpetrators.
According to Britain's Office for National Statistics, domestic stalking was experienced by 7.2 percent of adults aged 16 to 59 years between March 2017 and March 2018.
In the U.S., an estimated 7.5 million people are stalked in a single year, with 15 percent of women and six percent of men having "experienced stalking victimization at some point during their lifetime in which they felt very fearful or believed that they or someone close to them would be harmed or killed," according to The National Center for Victims of Crime.
According to the crime center, the majority of stalking victims are stalked by someone they know, with 61 percent of female victims and 44 percent of male victims being stalked by a current or former intimate partner, while 25 percent of female victims and 32 percent of male victims are stalked by an acquaintance.
Data also shows that about half of stalking victims in the U.S. had an experience with stalking before the age of 25, with about 16 percent of male victims and 14 percent of female victims having such an experience between the ages of 11 and 17.
Stalking is a crime under the laws of 50 states, the District of Columbia, the U.S. Territories and the federal government. Less than a third of states classify stalking as a felony upon first offense, but more than half of states will classify the act as a felony upon second or subsequent offenses, or when the crime involves aggravating factors, such as possession of a deadly weapon or violating a court order.