Police Deaths Have Declined in Trump's America, but Texas Is Still the Deadliest Place to Serve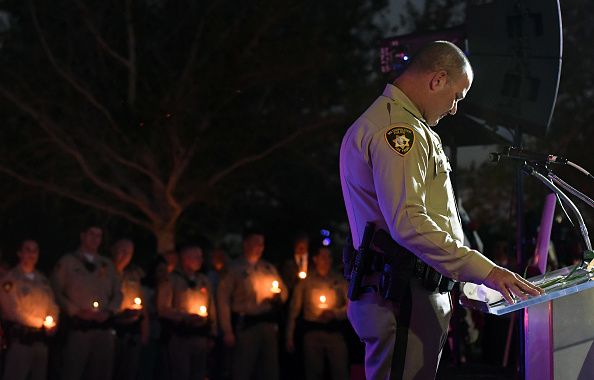 The number of police officers killed by gunfire has decreased in 2017, with 41 deaths so far, compared to 62 firearm-related deaths during the first 11 months of 2016, according to the National Law Enforcement Officers Memorial Fund.
As of Friday, gunfire deaths were down 34 percent compared to 2016, a sharp decrease from a previous mid-year report that found that 2017 surpassed the previous year's numbers by 10 percent. The officers fund reported a total of 114 law enforcement officer deaths so far in 2017, compared to 134 total deaths in the same time period in 2016. Texas is the deadliest state, with 12 police fatalities this year compared to 17 in the state last year.
The 15 percent decline in police officer deaths overall comes after 2016 was found to be the deadliest year for law enforcement in the last five years. Firearms are the leading cause of death. In 2016, there was a 56 percent spike in gun deaths compared to the previous year. Traffic-related incidents are the second most-frequent cause of death. Thirty-two officers have died from other causes, such as aircraft crashes, drowning and job-related illnesses like the residual effects of serving during the 9/11 attacks.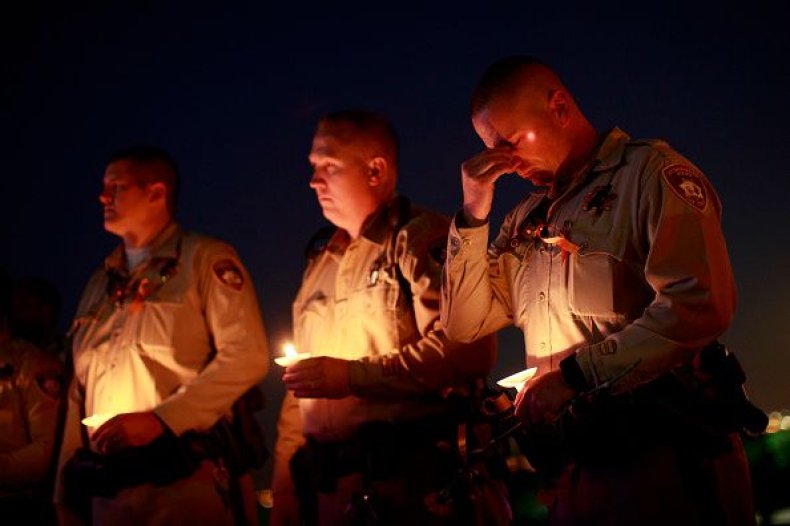 A police officer was shot and killed Thursday in Freestone County, outside of Dallas, during a traffic stop. The officer, Damon Allen, was returning to his patrol car when he was shot by a rifle by a suspect with a history of violence toward law enforcement, according to ABC News.
The uptick in police deaths last year inspired legislation intended to protect police officers and crack down on sentencing for those involved in their deaths. The governors of Kentucky, Louisiana, Mississippi and Texas signed bills to declare police killings a form of hate crime, and 32 "Blue Lives Matter" bills were introduced across the country.
"When our law enforcement officers put their badges on at the start of their shifts, they do so with the intention of protecting the citizens of their communities and this country," Craig W. Floyd, president and CEO of the Memorial Fund, said in a statement earlier this year. "Officers have been targeted for the job that they do, shot and killed or hit with vehicles. I ask all of our citizens to do their part to protect our law enforcement heroes, as they continue to protect us."
Some regions and demographics are more affected than others. According to data from the Federal Bureau of Investigation, 30 of the 66 felonious police deaths in 2016 occurred in the South, 17 in the West, 13 in the Midwest, four in the Northeast and two in Puerto Rico. Sixty-one of the officers were white, and 64 were male. Offenders used firearms in 62 of the felonious deaths, while the other four used vehicles as weapons.
Overall, the number of police officers killed in the line of duty has been declining for decades.