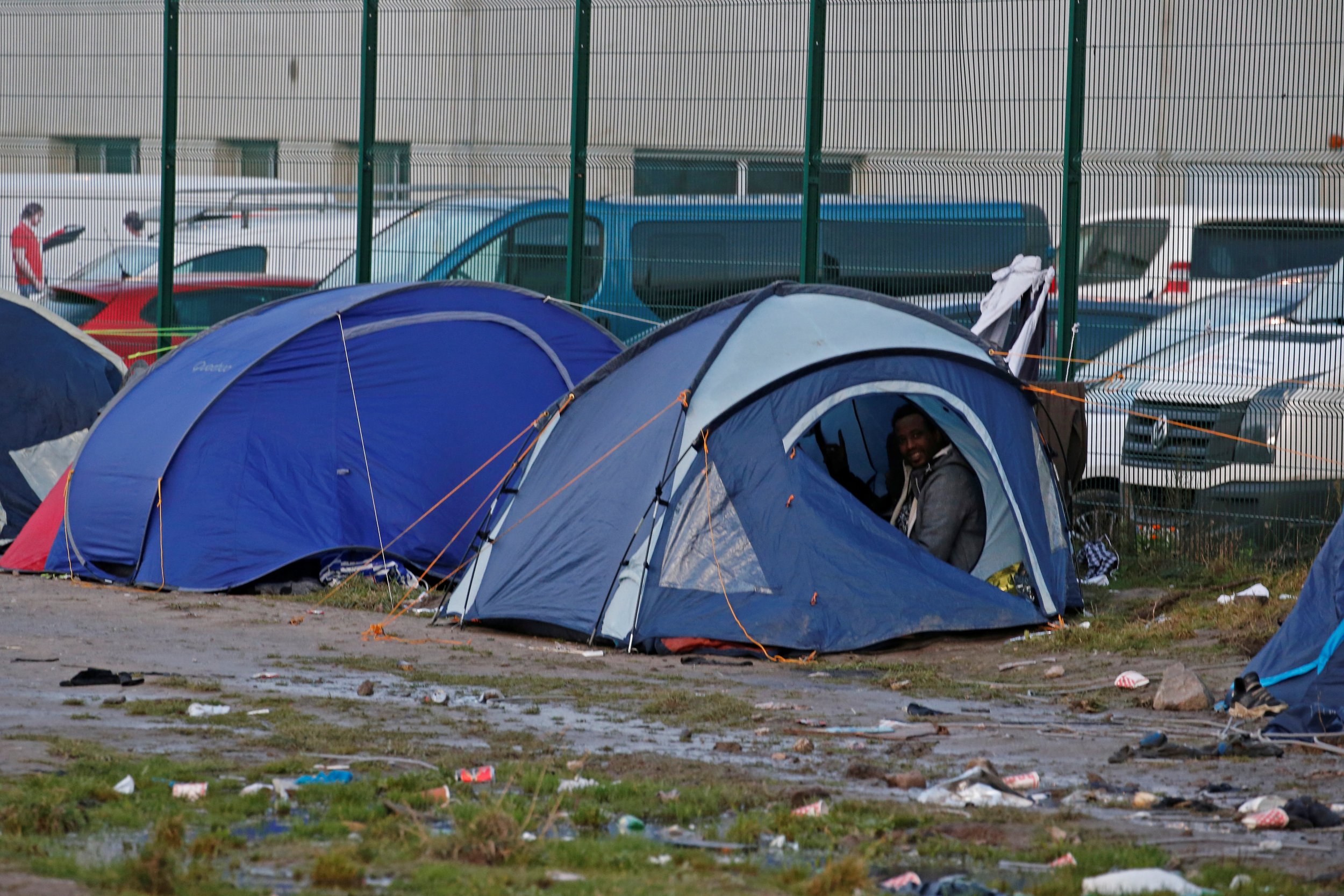 French police have harassed and intimidated volunteers attempting to distribute humanitarian aid to refugees in Calais, a port city in northern France that overlooks the English Channel.
Four groups providing food and water to displaced people filed a report with France's human rights ombudsman, claiming that "aid workers have been subjected to 645 incidents of police surveillance, repeated ID checks, stop and searches, physical and verbal violence."
The report, created as part of the Human Rights Observers Project, documented incidents in the period from November 1, 2017 to July 1, 2018. It alleged that aid workers were subjected to "unjustified ticketing of vehicles," verbal intimidation and body searches and pat-downs, which were disproportionately conducted on female workers.
The document went on to say that municipal authorities blocked access to areas where aid was normally distributed to prevent the assistance from being handed out and that "37 incidents of physical violence, with police pushing aid workers to the ground, snatching phones and forcing them away from distribution sites" occurred.
"Violence and intimidation has been reported against volunteers of all nationalities, but British volunteers have been specifically targeted, particularly over aid distribution around Dunkirk. This is extremely concerning. It seems completely arbitrary and the authorities have no legal right to stop and target British volunteers," said Maddy Allen, France field manager for Help Refugees, a U.K.-based humanitarian aid group.
"These volunteers face many obstacles daily including active intimidation on behalf of the police. The French authorities do not only ignore their obligation when it comes to human rights but they also actively prevent volunteers from carrying out their humanitarian work," she continued.
Éléonore Vigny, a legal expert at L'Auberge des Migrants, told The Guardian that it was not a violation of the law to distribute humanitarian aid to undocumented migrants.
Calais Mayor Nathalie Bouchart, on the other hand, denied the allegations of the report, according to news website The Local.
"If the accusations were true, there is no doubt the authors of the report would have lodged a complaint to the public prosecutor and to the police disciplinary body, the IGPN. These charities - which only exist through [their] hateful and slanderous discourse towards the police - are only acting in this way...to be heard and for political gain," Bouchart said. The aid organizations previously filed complaints, according to the website.
Between 350 and 400 migrants currently live in Calais. In recent years, migrants have attempted to cross the Channel Tunnel and reach Britain.
Over 7,000 migrants lived in Calais at a camp known as the "Jungle" before authorities demolished it and relocated them in October 2016. However, hundreds of refugeesstarted returning to Calais just months later.