Police Helicopter Opens Fire on Neighborhood, Kills Teen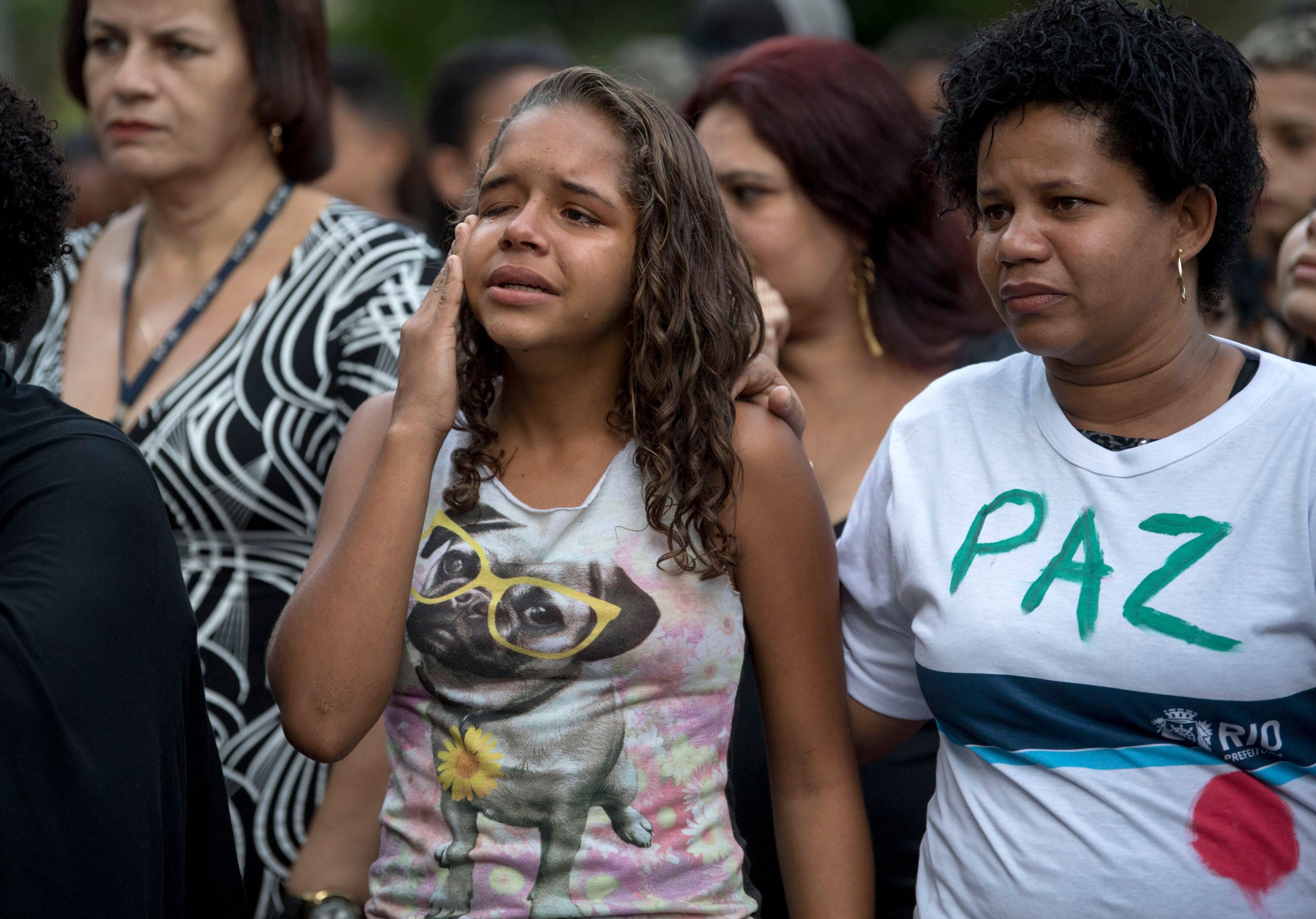 A Brazilian police helicopter opened fire on a densely-populated neighborhood in Rio de Janeiro earlier this week and accidentally shot dead a 14-year-old schoolboy.
On Wednesday, Marcos Vinicius da Silva passed away in hospital after being caught up in a police security operation that resulted in six gang members being killed, reported The Guardian. Later that day, outraged residents barricaded the highway to Rio's Galeao International Airport and set a bus on fire in protest.
According to witnesses, the police helicopter repeatedly fired into an area of a favela situated near a school. Videos taken by witnesses near the scene appear to corroborate these claims. Redes da Maré, a non-profit organisation, visited the area after the incident and found over 100 bullet holes on the ground.
Brazilian newspaper O Globo published a video on Thursday that showed Bruna de Silva, the boy's mother, laying her son's blood-soaked school uniform shirt and bag on the ground. José da Silva, the boy's father, said Marcos was late for school when he heard the gunshots and decided to take refuge at home. As he was walking back, he was shot in the stomach. "Why do they see a school uniform and fire? Because they are not police. They are murderers," he said.
Irone Santiago said she saw the gunfire from her house. "They were firing, and they were flying very low," she said. "Like any 14-year-boy he had a life in front of him... What is our guilt? Because we are black, poor and live in favelas we have to die?"
Luke Dowdney, the founder and director of Fight for Peace, a local gym that teaches martial arts to children, also said he witnessed the incident, reported The Guardian. "It was coming in low and as it came in it was shooting into the favela," he said. "We could hear the screaming of the kids and desperate parents running."
According to El País, a local news organization, authorities carried out the operation to find suspects that allegedly murdered Ellery de Lemos, a Civil Police inspector. The murder of de Lemos prompted Marcus Amim, a civil police detective, to name the alleged murders on a televised interview where he threatened to avenge his colleague. "You will pay for this," he said. "We will hunt you wherever you are."