Police Hunt Ex-boyfriend after Woman Shot Outside Gas Station
Police are hunting for a man who allegedly shot his ex-girlfriend after an argument outside a Texas gas station.
The incident occurred at around 10 p.m. on Sunday in the 3300 block of Old Spanish Trail, Houston.
Police and medics scrambled to the scene and found the woman with a gunshot wound to her leg.
The woman, who has not been named, was taken to a local hospital where she is expected to survive, reported news channel KHOU 11.
The media outlet reported that the woman and the man had been arguing outside the gas station when he allegedly pulled out a gun and opened fire.
The suspect, who has not been named by police, is then said to have fled the scene in a model white Ford F-150 pickup truck.
Newsweek has contacted Houston Police Department and is awaiting a reply.
The incident is the latest shooting in Houston which has a gun problem, according to Texas Gun Sense, an organization that campaigns to improve safety.
Figures show that gun violence in Texas costs $16.6 billion per year.
According to statistics on the group's website, women in Texas are 24 per cent more likely to be murdered with a gun than women in other states. And in 2018, 174 women in Texas were killed by a male intimate partner, with 59 per cent of those victims murdered with a firearm.
The statistics also reveal that in 2019, at least 32 children aged 0-17 died in unintentional shootings.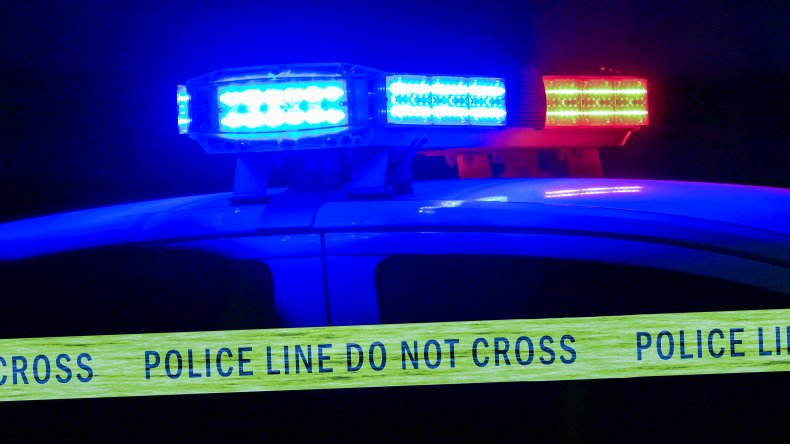 Speaking to keranews.org, Ed Scuggs, of Texas Gun Sense, said his group is calling for evidence-based policies they believe will reduce gun crime, injuries and deaths.
He said: "We need to emphasize safety with firearms in the home.
"Safe storage, training, keeping those guns secure from children in the home, [and] other people in the home that may be under mental distress.
"Our laws are not as wide open as states like Idaho, Kansas or Montana. "But we're pretty wide open when it comes to gun laws. We don't have many restrictions."
The group is campaigning for more stringent background checks to be carried out.
On its website, the group says: "Only gun dealers with a Federal Firearms License are required to do a background check before selling a gun in Texas, not private sellers.
"Texas has NO state requirement for more comprehensive background checks when purchasing a firearm.
"Therefore, persons prohibited from owning firearms can easily obtain a gun—on the internet, at a gun show, even from a private seller out of the trunk of a car.
"Universal background checks enhance public safety by keeping guns out of the hands of dangerous people such as felons, domestic abusers, and fugitives from justice.
"Texas can save lives with expanded background checks."