Georgia Police Hunt Man After 4-Year-Old Girl Is Accidentally Shot in the Face by Sibling
Police in Georgia are hunting a man after a 4-year-old girl was accidentally shot in the face by her sibling with a gun he allegedly left within their reach.
Officers responded to an address on Kelley Street in LaGrange at around 2.15 p.m. on Monday after receiving a report that a child had been shot, the LaGrange Police Department said in a news release.
When they arrived, they found a 4-year-old girl had been shot in the face. She was taken to hospital in Columbus before being transferred to Egleston Hospital in Atlanta. She was listed in a critical but stable condition on Monday, police said.
Investigators determined that 28-year-old Leemarkese Deangelo Melson had left a loaded handgun within reach of children at the property, LaGrange Police said.
"It is believed that the victim's 6-year-old sibling located the weapon and was playing with it, causing it to discharge and strike the 4-year-old in the face," police said in the release. "After the shooting, Melson fled the scene, taking the weapon with him."
Police said Melson is a convicted felon who was already wanted for two counts of violation of probation and one count of failure to appear.
Warrants have now been obtained for Melson's arrest on charges of cruelty to a child in the second degree, possession of a firearm by a convicted felon and tampering with evidence.
Anyone with information about Melson's whereabouts is urged to contact the LaGrange Police Department, Troup County 911, or Troup County Crimestoppers at 706-812-1000.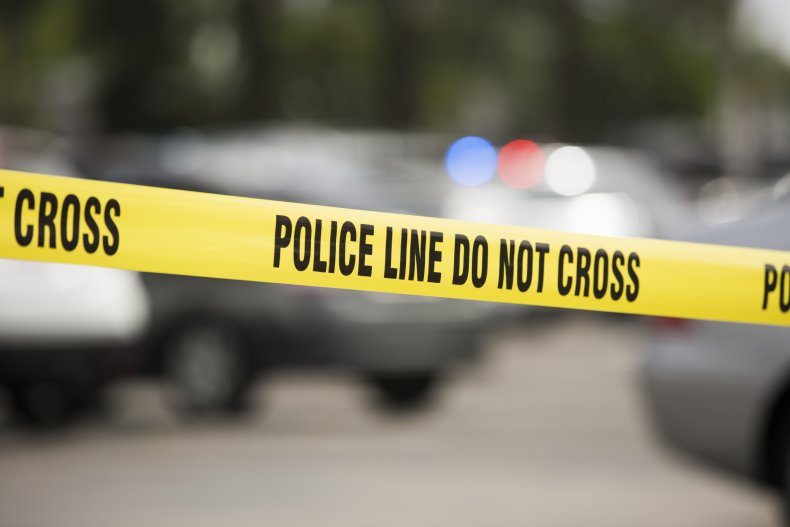 The incident comes days after other shootings in Georgia involving children.
Police in Griffin said a 5-year-old boy accidentally shot his 12-year-old brother dead on May 9. A preliminary investigation suggested that three children had stumbled across the gun in a wooded area and believed it was a toy.
Last week, the Griffin Police Department said Octavious Montrell Lyons had been arrested after allegedly abandoning the firearm that was discovered by the children. He is facing numerous charges, including involuntary manslaughter and reckless conduct.
And over the weekend, a young child was killed in Bartow County after apparently playing with a gun, WXIA-TV reported.
The child's grandmother Kimberly Anne Roberts, 47, and 50-yar-old James Phillip Lillie, who has no known connection to the child, were arrested following the shooting on Saturday night.
Roberts was held on a felony probation violation and Lillie was charged with possession of a firearm by a convicted felon. Both face additional charges, the Bartow County Sheriff's Office told the station.