Police Hunt Man Who Tried to Buy iPhone With Fake Million-Dollar Bill
A man who tried to purchase a used iPhone with a counterfeit million-dollar bill is being sought by police after he attacked the seller's friend when the fraud was noticed.
The Times-Tribune in Scranton, Pennsylvania, reports that Alexis Brown was trying to sell her iPhone 6S online for $100. A buyer contacted her to say he was interested, and the pair met on Alder Street at South Irving Avenue to complete the transaction.
The buyer, described as a man in his late teens or early 20s with a slim build and blond hair, handed her a roll of bills bound together with a rubber band. Brown handed him the phone, at which point he walked away before she could examine the cash.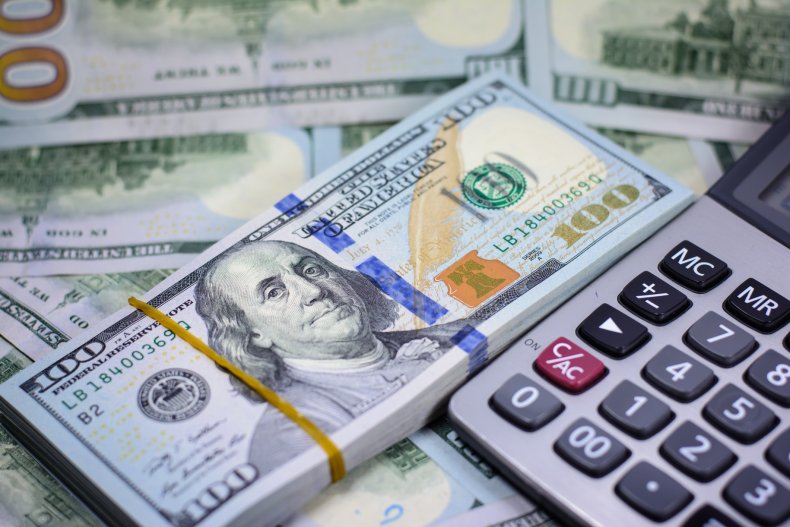 When she unrolled the bills, according to police, she discovered the man had given her two ones, a 10 and the fake $1 million bill. Brown shared the story with her girlfriend Bonnie Wolo, who then tracked the young man down.
When Wolo confronted the fraudster about his fake million, he punched her in the face and fled the scene. Police say he was last seen wearing a white sweater with NASA on it.
This is not the first time that a counterfeit million-dollar bill has been passed off. In 2004, a woman was arrested in Georgia for attempting to use one to pay for $1,674 worth of merchandise at a Walmart, CBS News reported.
The police report said she had initially tried to pay with a pair of gift cards with a combined balance of $2.62, then told the cashier, "All I have is this," showed her the $1 million note and even asked for change. Employees called police, and she was booked on forgery charges.
Even bigger phony bills have made their way into circulation, with equally embarrassing results. On Valentine's Day 2014, a man named Michael Williams was eating at an Applebee's in Sumter, South Carolina, and had his debit card declined, according to WIS-TV. He then attempted to pay his tab with a novelty trillion-dollar bill. Police were called and took him into custody on an outstanding contempt of court charge.
The highest denomination of bill currently being printed in the United States is $100. However, for three weeks between the end of 1934 and early 1935, the Treasury printed a number of $100,000 notes that were not placed in circulation but instead used for transactions between Federal Reserve banks that had the equivalent amount of gold on hand to back them up.
Other high-denomination bills, including a $1,000 and $10,000 note, were introduced in 1928 and discontinued in 1946.