Police Identify 17-year-old as Murder Victim in 41-Year-Old Case, Say Investigation Is Active
Police in Henderson, Nevada said Thursday a murder victim from 1980 has been identified as 17-year-old Tammy Terrell, who went missing Sept. 28, 1980, according to The Associated Press.
For the past 41 years, Terrell's body found outside Las Vegas had been referred to in investigations as "Arroyo Grande Jane Doe" after the desert area in which she was found.
Henderson police Captain Jonathan Boucher said Terrell was last seen at a restaurant with a white man and woman after being dropped off at the state fair in Roswell, New Mexico.
One week later on Oct. 5, her body was found in Nevada naked, stabbed, and with evidence of blunt force trauma to her head.
Boucher called the case an active murder investigation following her recent identification, and said the police are "only halfway there."
"Now the pursuit of Tammy's killer or killers begins," Boucher said, according to KLAS-TV in Las Vegas. "We are seeking the public's help to bring Tammy's killers to justice."
Fingerprints and dental records were entered into national databases at the time, but the evolution of DNA testing is what led to Terrell's identification. In 2015, the National Center for Missing and Exploited Children created a digital rendering of what she would have looked like before her death, which included a tattoo of the letter S on her right arm and a birthmark on her back.
In 2016, additional testing was done with DNA samples taken from her body and revealed a match to two of her sisters. Police reached out to the women, who volunteered their DNA to confirm the initial tests.
Police said the women were grateful to finally learn what happened to their sister and encouraged anyone with information to contact Henderson Police.
For more reporting from The Associated Press, see below.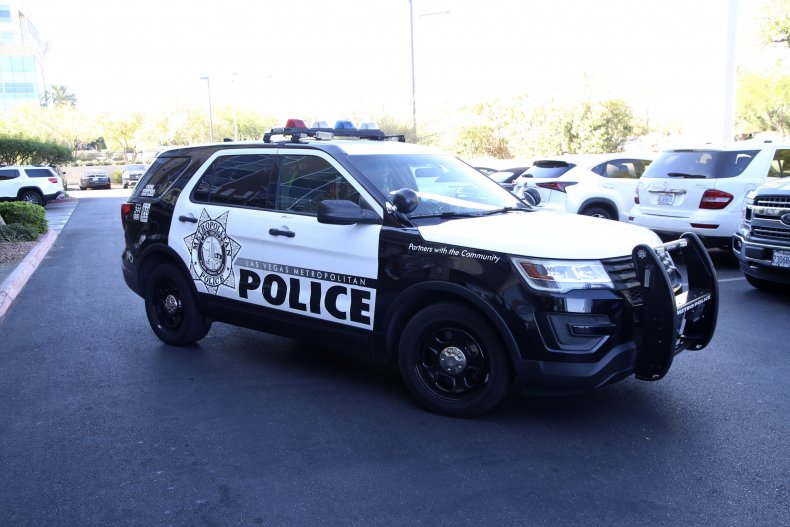 The Clark County coroner determined Terrell died of blunt force trauma and ruled her death a homicide.
Reports said she was stabbed and beaten to death, possibly with a hammer. She had facial injuries, multiple head wounds and puncture or stab wounds on her back. One of her teeth had apparently been knocked out.
Boucher credited Henderson police Detective John Williams, the initial investigator of the case, with continuing to work on it even after he retired in 2006.
The police captain said he recently learned that Williams and his wife paid for Terrell's burial and still visit her gravesite on the anniversary of the discovery of her body.
"The amount of work Joe has put in is just astonishing," Boucher said, standing with the current lead investigator in the case, Detective Joseph Ebert. "Their efforts have finally paid off."