Praying Protester Allegedly Attacked Outside of California Planned Parenthood, Police Investigating
An elderly man was allegedly attacked while he was praying outside of a Planned Parenthood in California.
The San Francisco Police Department told Newsweek that the incident occurred at 3:45 p.m. on March 21. The suspect approached the elderly man who was protesting with a banner and the suspect tried to take the banner away from him.
In a 23-second video uploaded to YouTube, a man carrying a banner can be seen walking to a bicycle when the elderly man attempts to stop him by jamming something into the man's bike spoke. The suspect then throws his bicycle at the man when the two begin to fight over the banner. The suspect can be seen kicking the man trying to take the banner away from him. In the video, the suspect can be heard telling the elderly man to stay on the ground.
"Stay on the ground old man unless you want to get hurt," the suspect can be heard saying.
Authorities said the elderly man was treated for non-life threatening injuries. The suspect has not been arrested and there is currently an ongoing investigation, police said.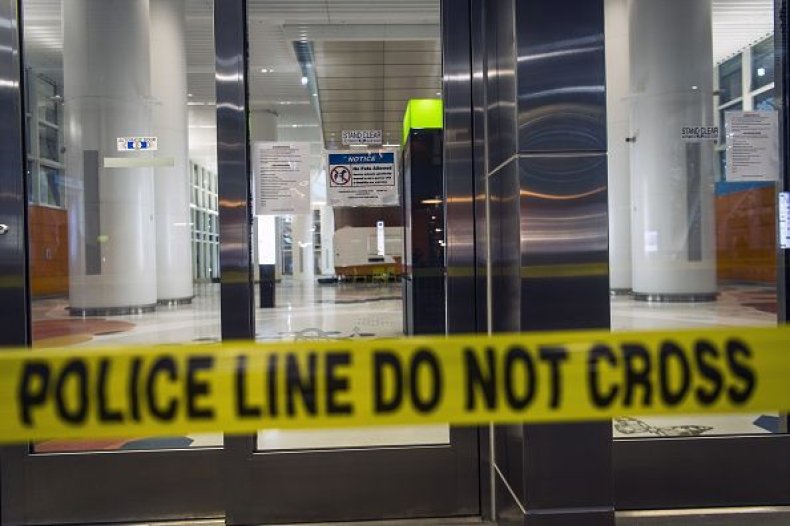 The man, who has been identified as Ron, told KNTV that he was praying outside of the Valencia Planned Parenthood in San Francisco. Ron, 85, told the news station he is part of the pro-life advocacy group called 40 Days for Life, who silently pray outside of Planned Parenthoods across the U.S.
"I tried to keep him from taking it and that was it," Ron told the news station. "Then he knocked me down and kicked me."
The 85-year-old man told KNTV the same suspect harassed has harassed him before. In a statement on Monday, the 40 Days for Life campaign said their vigils have been peaceful for the past 12 years.
"40 Days for Life vigils have a 12-year track record of being peaceful. This attack on an 85-year old man – who has been leading the San Francisco campaign for years — by a young aggressor shows that the idea that San Francisco is tolerant is a joke," said Shawn Carney, president and CEO of 40 Days for Life. "We believe every person should be treated with kindness, love and respect, even those with whom we may disagree. That said, over the past few months, we have seen an increase in violence from abortion supporters in an effort to instill fear and deter our law-abiding volunteers."