Ohio University Attack: Police Investigate Extremist Motive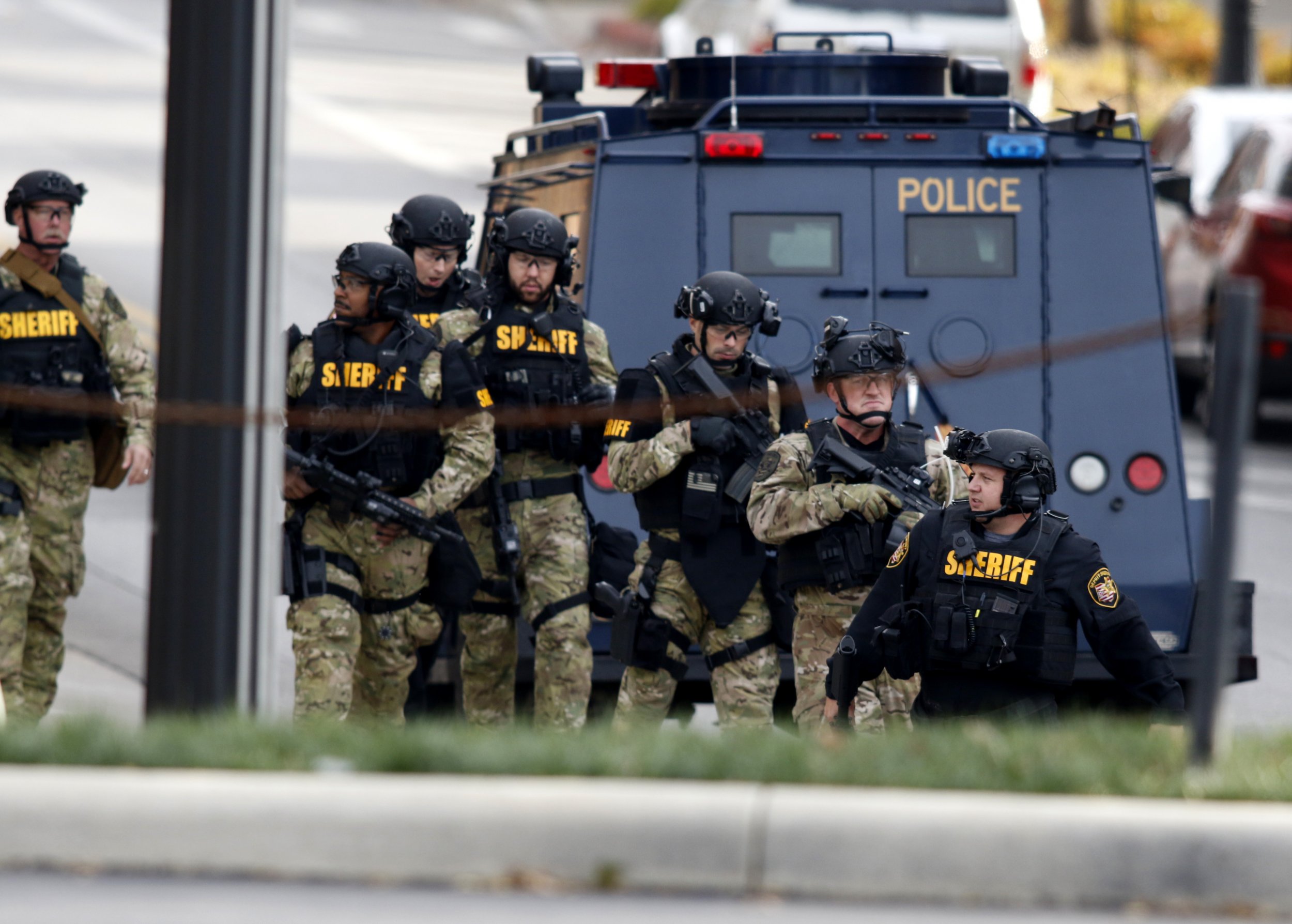 Police investigators are seeking more information about Monday's stabbing attack on Ohio State University to find out whether the Somali refugee who injured 11 people had extremist motives.
The knifeman, who authorities have identified as Abdul Razak Ali Artan, drove his grey Honda into civilians on the university campus on Monday morning before exiting his vehicle and stabbing two pedestrians with a butcher's knife. A campus police officer identified as 28-year-old Alan Horujko then shot the attacker dead.
Somalia-born Artan was a legal permanent U.S. resident, the Associated Press reported.
The university cancelled all classes on Monday after the attack but were set to resume teaching on Tuesday.
The attacker had reportedly given an interview to Ohio State's student publication The Lantern, in which he criticized the media's portrayal of Muslims.
"I was kind of scared with everything going on in the media. I'm a Muslim, it's not what media portrays me to be," he told the newspaper. "If people look at me, a Muslim praying, I don't know what they're going to think, what's going to happen. But I don't blame them. It's the media that put that picture in their heads."
While the motive for Artan's attack remains unclear, the U.S. has witnessed a series of extremist attacks in the last year inspired by the Islamic State militant group (ISIS). In December 2015, a married couple shot 14 people dead in San Bernardino, California.
In June, a 29-year-old man who pledged allegiance to ISIS entered the LGBT Pulse nightclub in Orlando, shooting and killing 49 people. Three months later, a Somali national and U.S. citizen embarked on a mass stabbing attack at a mall in Minnesota, injuring 10 people. ISIS claimed that one of the group's "soldiers" had carried out the assault.
Police killed all the perpetrators in each incident.
The raised security threat after such attacks seemed to boost U.S. President-elect Donald Trump on the campaign trail, who pledged a tougher position on radical Islamist extremism at the country's borders as well as in Syria and Iraq.