Four Middle School Students Were Allegedly Planning 'Columbine-Style' Attack, Police Say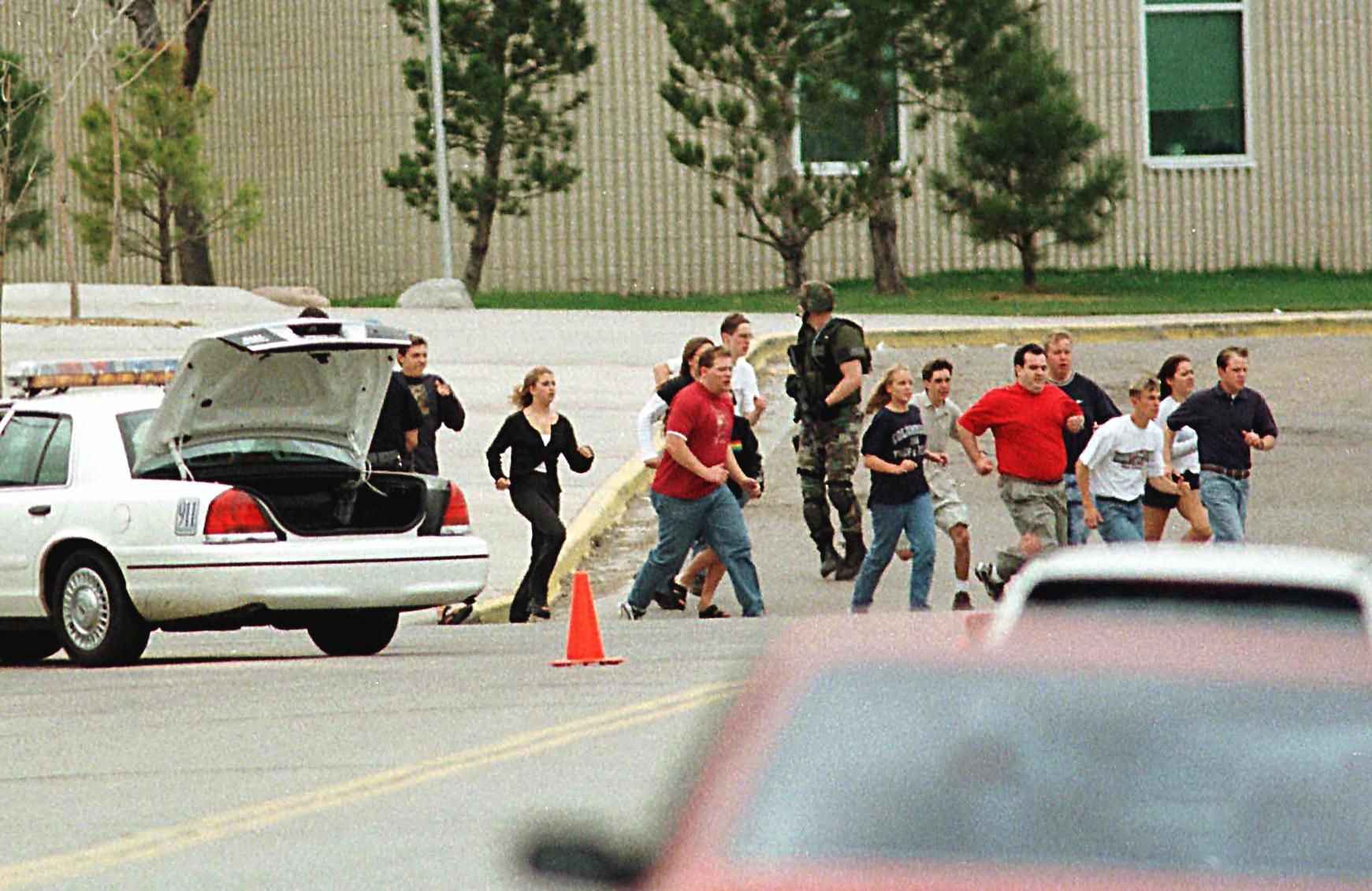 Authorities in North Carolina launched an investigation following reports that four middle school students allegedly planned a Columbine-style at Carver Middle School in Laurel Hill, North Carolina.
Scotland County Sheriff's Office Lieutenant Jessica Sadonikov said Monday that police had evidence that the four students had planned a violent attack against some students and a teacher at their school. The four students, girls and boys between 12 and 13 years old, face felony charges of communicating threats against a school, The State reported.
Sadonikov said the students planned a "Columbine-style" attack via messages to each other on Instagram. The middle school learned of the messages on January 22 and conducted an internal investigation. It notified authorities two days later, on January 24.
One of the students was described as "the mastermind," and up to six students total were possibly involved. Additional charges could be filed, Sadonikov told The State.
"They named a specific teacher and students on a list to kill," the lieutenant said. One of the student reportedly mentioned Columbine by name and said they wanted to re-enact the 1999 school shooting that left 13 people dead.
Sadonikov said the students were not incarcerated, but the sheriff's office filed a petition with the North Carolina Juvenile Justice Court to have the students placed in a juvenile correction center.
Investigators were conducting interviews and performing digital analysis of the students's phones and social media accounts, Sadovnikov told The State.
"We know it was a plan. What we are trying to find out is what was their capability?" Sadovnikov said. "There is reasonable suspicion the mastermind had access to weapons, but we haven't confirmed that yet."
In a statement, Scotland County Schools spokesperson Meredith Bounds said the sheriff's office had asked school officials to not release information to the public during the investigation. It said it would continue to work with law enforcement to investigate the threat or any future threat against the schools, students or staff.
"Any threats of violence against our schools are a serious matter and are subject to disciplinary actions as well as potential criminal charges," the statement said, according to WPDE. "Our best safety measure is always if someone 'sees something, say something.' We applaud the students who came forward to report the situation."