Police Investigate Beating of 1-Year-Old at a Day Care That Left Him Hospitalized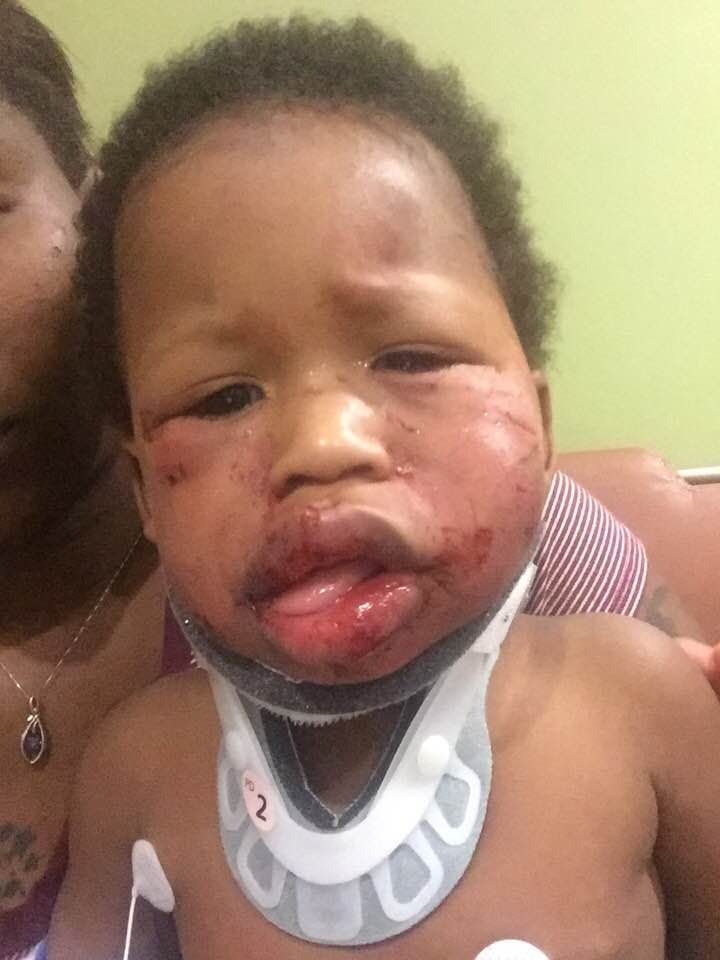 An Indiana mother was outraged to find her 1-year-old son with a swollen and bloody face after he was beaten at his day care earlier this week.
Tiffany Griffin said she could hear her child, Jesse Harris IV, screaming when she went to pick him up from day care on Monday afternoon, reported local news. Staff from the day care called the mother hours after she dropped off Jesse and her other son.
Griffin took Jesse to a hospital following the incident, where he was treated for his injuries. "Now I gotta be a stay at home mom and not do the thing I want to do to advance in life to give them the best in order to make sure they're taken care of and not neglected," she said.
Aaron Hamer, an Indianapolis Police spokesman, confirmed that detectives are investigating the incident but said no arrests have been made.
Haben Ghebremichael, the owner of the day care, explained to Associated Press that another toddler attacked Jesse shortly after he was dropped off. Upon seeing the scrap, Ghebremichael said an employee quickly separated the two children but the damage had already been done.
Ghebremichael admitted that although the particular 2-year-old did act out on occasion, the "extent of the injuries" left the staffers shocked.
However, Griffin said she doesn't believe that Jesse's injuries were inflicted by the 2-year-old girl, whom she said is small and "didn't look like she was the violent type."
Griffin said the girl's mother cried and claimed her "baby wouldn't do anything like that" when she was shown a photo of Jesse's battered face.
After news broke of the incident on Tuesday, Ghebremichael closed the day care following harassing phone calls. She is unsure when it will reopen again.
"We are deeply saddened about what took place yesterday afternoon to Jesse. We at Kiddiegarden pride ourselves on not only providing quality service to families, but also providing a clean, safe and healthy environment for all of our children since we opened our doors three years ago," she said, in a statement sent to WXIN-TV.
"Kiddiegarden has never had any accusations of abuse or maltreatment from any of our children or parents. This was truly a sad, shocking and unfortunate event."