'Can't We Just Go Burn Down All the Offices?' Patriot Prayer Post Takes Aim at Oregon Muslim Organization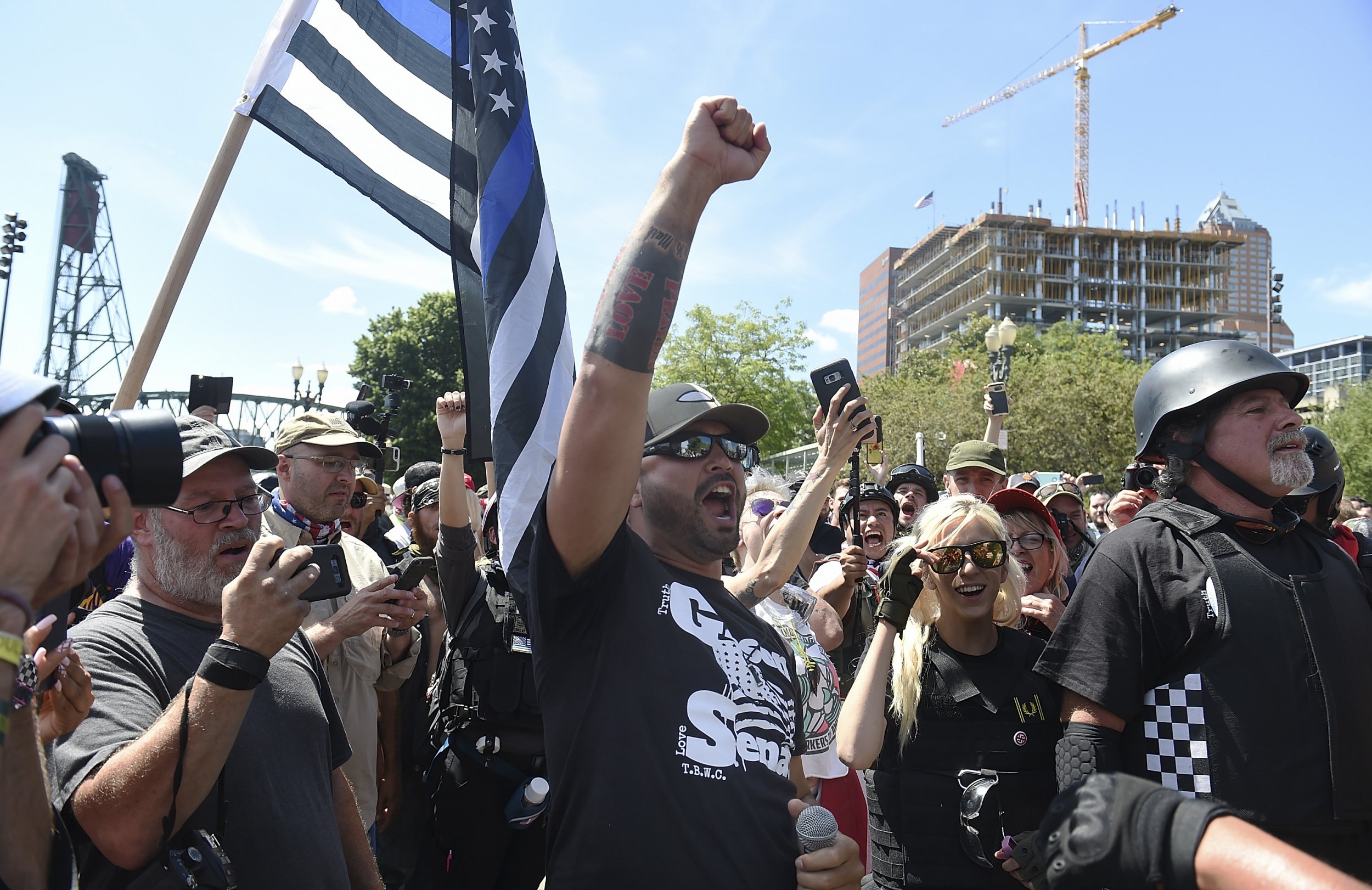 Police are investigating a threat that appeared on the Facebook page of far-right group Patriot Prayer to burn down the offices of a Muslim advocacy organization.
The Oregon chapter of the Council on American-Islamic Relations (CAIR) alerted authorities after the apparent threat, which read "Can't we just go burn down all the offices CAIR has?," appeared online.
"Given all the recent hate attacks and threats targeting minority communities nationwide, it is incumbent on local, state and federal law enforcement authorities to investigate this apparent call to violence against a civil rights organization," CAIR-Oregon spokesperson Zakir Khan said in a statement.
The threat is believed to have emerged following a successful campaign by the organization and others to have fundraising site GivingFuel delete the far-right group's donation page.
"All threats of violence need to be reported to law enforcement and will be thoroughly investigated," Portland Police Sergeant Chris Burley told The Oregonian.
Joey Gibson, leader of Patriot Prayer, distanced himself from the message on the group's Facebook page, describing it as "stupid," "annoying" and "unfortunate."
Gibson also questioned CAIR's response to the alleged threat. "I don't think they should be politicizing it and blame it on me," he told The Oregonian. "I don't even understand why they have a problem with me."
Patriot Prayer, who deny accusations that they are a hate group, has held several rallies in the city of Portland, Oregon, in recent months, each one of them breaking out in violence and disorder and being met with anti-fascist counter-protesters.
On November 4, CAIR-Oregon praised fundraising platform GivingFuel for removing Patriot Prayer's donation page.
"When businesses cooperate with community and social justice organizations this allows us to overcome the rising tide of hate in this country," Khan said.
"We hope more entities and agencies will learn from GivingFuel's example of engaging with marginalized communities to work towards productive solutions in stemming the flow of funds to fascist paramilitary groups."
Last month, Facebook deleted pages belonging to far-right group Proud Boys, which is known to have strong associations with Patriot Prayer.
Proud Boys, listed as a hate group by the Southern Poverty Law Center, came under scrutiny following violent clashes at an event in New York that saw several of their members arrested.
"Our team continues to study trends in organized hate and hate speech and works with partners to better understand hate organizations as they evolve. We ban these organizations and individuals from our platforms and also remove all praise and support when we become aware of it," a Facebook spokesperson told Newsweek.