Police Investigating Illinois School for the Deaf After Sex Video of Students Surfaces on Adult Website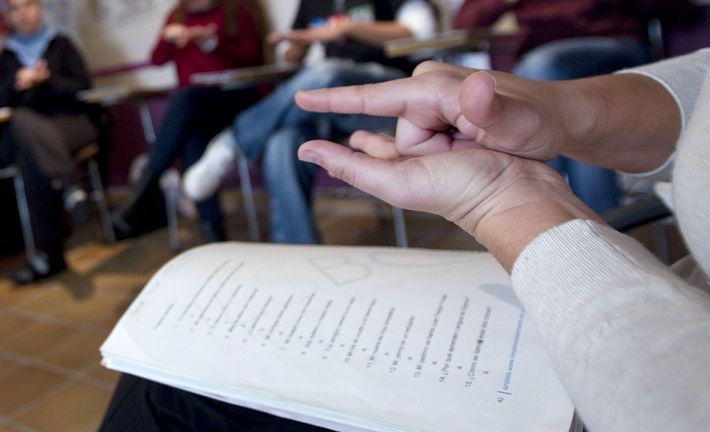 Police have launched an investigation after a video allegedly showing two students performing a sex act at the Illinois School for the Deaf was posted on an adult website.
Illinois State Police (ISP) said they are investigating the incident, which is believed to have occurred in April at the school in Jacksonville and reportedly involved minors.
"Further information has recently been brought to the attention of the ISP involving the video, and we are currently investigating the new information as well. This is an ongoing investigation, and no further information is available," ISP Master Sergeant. Mike Link told The State Journal-Register.
The video has since been removed from the adult website.
Elsewhere, the Illinois Association of the Deaf's Executive Board has written a letter to Illinois Governor Bruce Rauner, Illinois Superintendent of Education Tony Smith and Human Services Secretary James Dimas expressing its concerns over the allegations. The letter cites previous fears about the well-being of the school's students through the years.
"On behalf of the Illinois Association of the Deaf (IAD), we write this letter to you from a place of great concern for the welfare and safety of the students at Illinois School for the Deaf," the letter says, according to WICS (NewsChannel 20).
"Over the weekend, our board learned there was a posting of an explicit video on PornHub, a porn site, allegedly involving two students from the Illinois School for the Deaf (ISD), [both of whom] may have been minors at the time of the filming. The video was also allegedly filmed in one of the bathrooms at ISD.
"With the number of reports received from concerned members about ISD throughout the past several years, we are concerned with the social and emotional well-being of ISD students. We request a thorough investigation and for those responsible for the students' welfare and safety to be held accountable," the letter said.
In March, a student at the school was found dead. A Morgan County coroner later said no foul play was suspected, NewsChannel 20 reports.
Claire Rawlings, 44, the mother of four ISD students, said she has frequently expressed concerns about the school. "I don't feel like it's a safe environment," she told The State Journal-Register.
The Illinois School for the Deaf did not immediately respond to a request for comment.