Police Investigating Penn State Fraternity Over Facebook Photos of Nude Women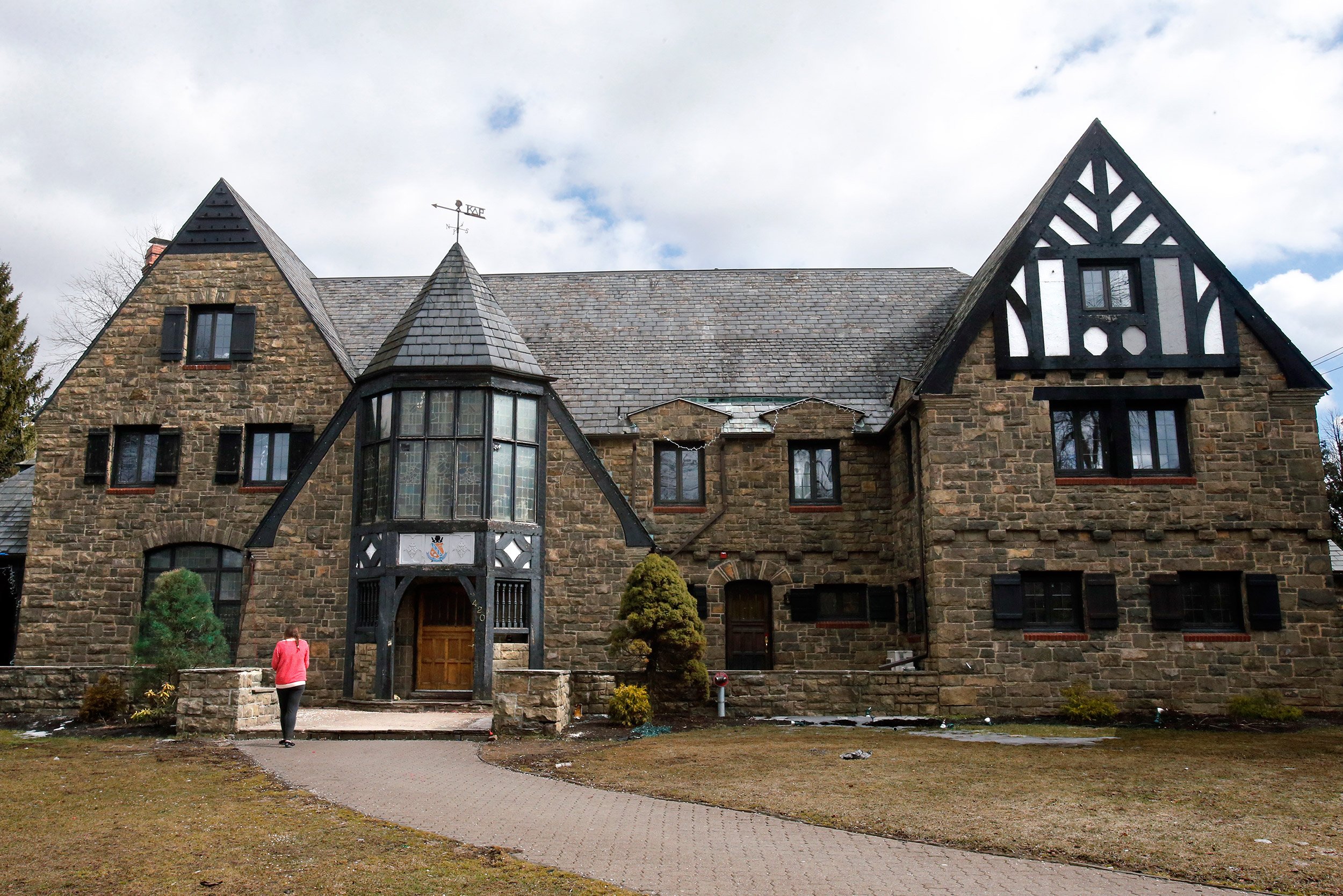 Police are investigating members of a Penn State fraternity chapter after they discovered two private Facebook groups allegedly created by members that had photos of nude women taken without permission. "It appears they were passed out or sleeping," State Police Lieutenant Keith Robb told WJAC TV.
Created by members of Penn State's Kappa Delta Rho fraternity chapter, the first group, reportedly called "Covert Business Transactions," was shut down after one of the women allegedly discovered the page, police said. Fraternity members created the second group, reportedly called "2.0," soon after.
The 2.0 group had 144 active members, including current students and alumni, the university's Daily Collegian reports. Several current members of the fraternity contributed photos to the group, police said.
Police were tipped off by an ex-member of Kappa Delta Rho, who provided screenshots of the groups to police. According to The Guardian, one photo is captioned, "LOL delete those or we will be on cnn in a week."
"This is the type of stuff that happens at [Kappa Delta Rho]," the informant, who according to The New York Times began working with police in January, reportedly told police.
Penn State's Interfraternity Council issued a cease-and-desist letter to Kappa Delta Rho on March 3, suspending the chapter's social and philanthropic activities and barring it from recruiting new members until a formal investigation is completed.
Today, Kappa Delta Rho's national organization announced a one-year suspension of the Penn State chapter for "the most serious misconduct" and "most serious disregard of fraternity rules." The chapter will be reorganized during its suspension and reevaluated in one year, wrote Joseph S. Rosenberg, executive director of the national fraternity of Kappa Delta Rho.
The university's vice president for student affairs, Damon Sims, said in a statement, "The evidence offered by the Facebook postings is appalling, offensive and inconsistent with the university community's values and expectations."
Phone calls by Newsweek to the Pennsylvania State Police, the Interfraternity Council and the Office of Student Conduct were not immediately returned.