Police Issue Warrant for Black Man Beaten by White Supremacists in Charlottesville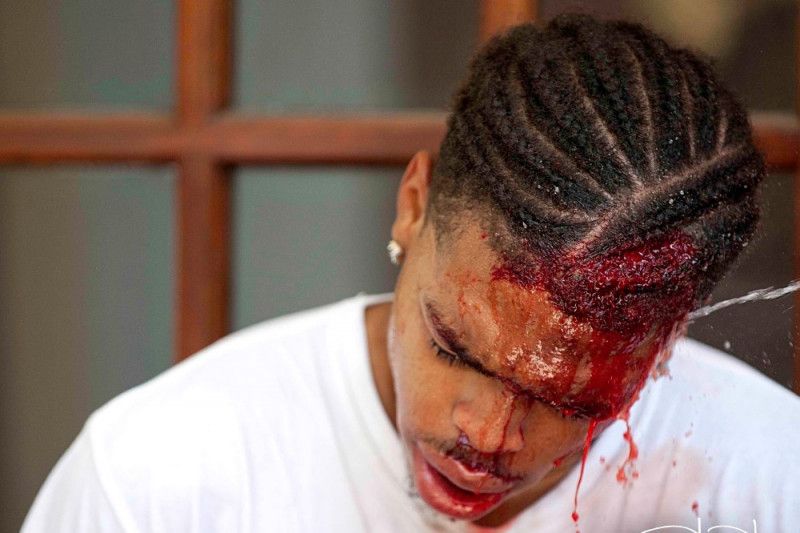 Police in Charlottesville, Virginia, have an arrest warrant out for an African-American man who was beaten during a violent white supremacist in rally in the city in August.
Twenty-year-old DeAndre Harris is now wanted by police. He appeared in a widely circulated video on social media being beaten with sticks by a group of men during the August 12 "Unite the Right" rally that left counterprotester Heather Heyer dead and dozens injured after they were rammed by a car.
Harris is accused of attacking one of the men who beat him.
A judge issued the warrant for Harris, who is accused of malicious wounding after "the victim went to the magistrate's office, presented the facts of what occurred and attempted to obtain the warrant," said a Charlottesville Police Department release.
A detective at the department verified the accuser's story, and the judge issued the warrant.
Civil rights lawyer Lee Merritt, who is representing Harris, told broadcaster WCPO 9 his client will turn himself in within 24 hours and that the charge is "clearly retaliatory" after Harris and several other activists used social media to identify the suspects. In September, Merritt launched a crowdfunding page to identify Harris's attackers.
Two men, Alex Michael Ramos and Daniel Borden, have both been charged with malicious wounding for attacking Harris.
In August, The Washington Post reported that Harris swung a flashlight and may have struck a white supremacist who tried to spear him with the pole of a Confederate flag while he was being attacked. It's not clear if this is the same person who sought the warrant against Harris.
Related: "Neo-Nazi cowards" return to Charlottesville with torches to stage white nationalist protest
"I was diagnosed with a concussion, an ulnar fracture, and had to receive eight staples in my head," Harris wrote on a crowdfunding page to raise money for his medical bills following the attack. "I also have a laceration across my right eyebrow, abrasions on my knees & elbows, and a chipped tooth," he said.
The page raised $166,055, more than tripling its original $50,000 goal. "I'm so blessed to be alive to tell my story and to show the world that racism is very much still alive," Harris said.
After the rally, President Donald Trump drew criticism from Republicans and Democrats alike for saying that "both sides" were responsible for violence during the rally. It was attended by avowed neo-Nazis and members of the KKK. Trump's response was praised by white supremacists.
The arrest warrant for Harris follows another protest in Charlottesville on Saturday, October 8, organized by white nationalist Richard Spencer. He was joined by leaders in neo-Nazi groups and the white nationalist organization Identity Evropa.
In the August event that led to violence, about 30 men encircled a statue of Confederate Civil War General Robert E. Lee to prevent it from being relocated. The group chanted, "We will be back."