Police Kill Man After He Struck Officer With Machete Outside Hawaii Capitol Building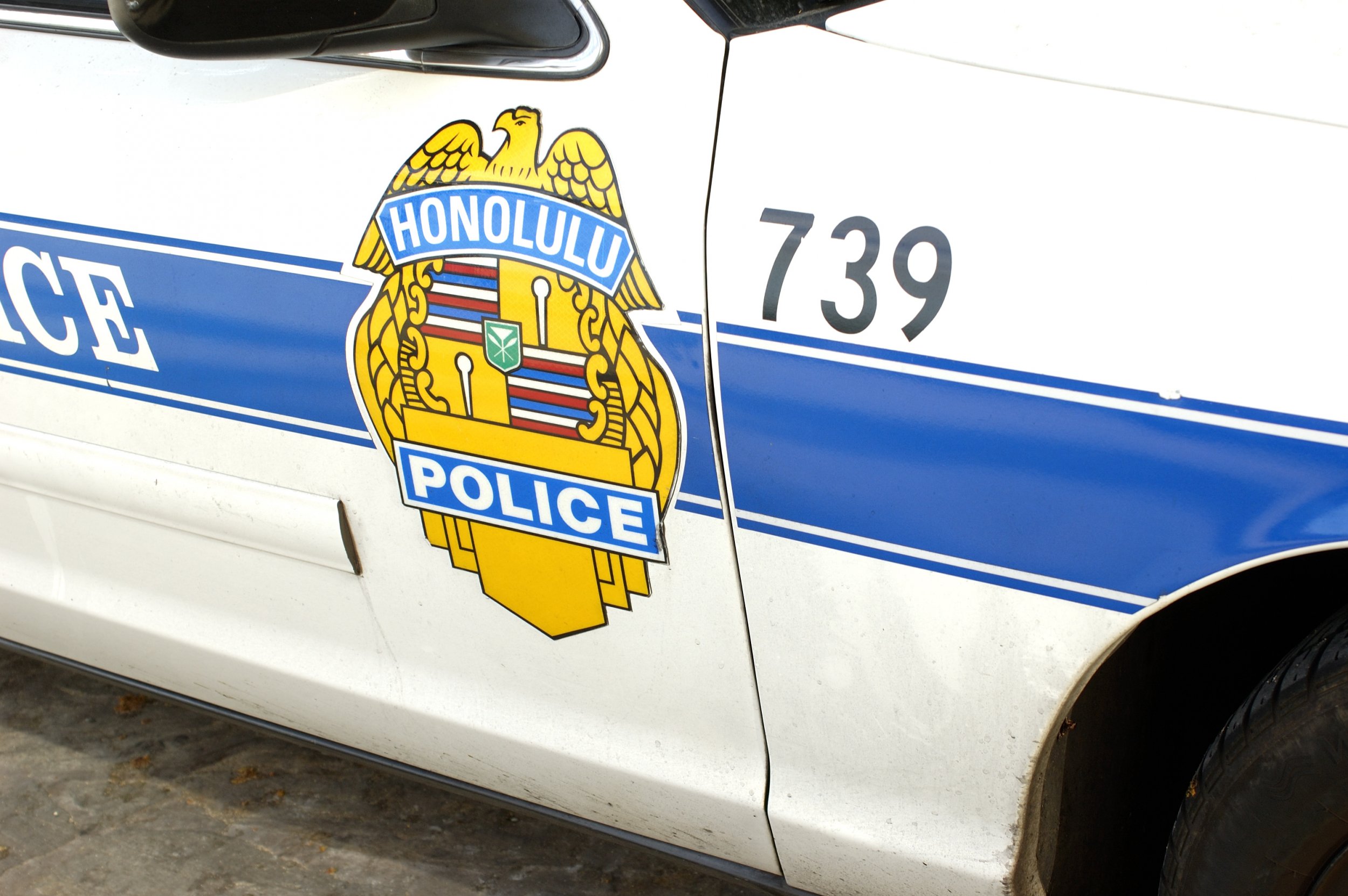 A Hawaii man has been shot dead by police after he reportedly attacked an officer with a machete in Honolulu.
The man, whose name has not yet been released, was killed on Monday morning around 9 a.m. after an officer responded to calls of an argument. The victim was in an altercation with another man outside the state department of health building, which is across the street from the state Capitol. Sheriffs deputies were on scene and pepper-sprayed the man. However, when he didn't calm down, they called police.
According to the Honolulu Star-Advertiser, acting Honolulu Police Department chief Jonathon Grems said when the officers approached the man, he became violent and armed himself with a machete. The man struck one of the officers in the chest with the weapon before being shot. One of the officers fired a stun gun, the other used a firearm. The man was shot four times.
The officer who was attacked did not suffer any serious injuries from the machete thanks to his body armor. He was taken to hospital after backing into a concrete wall and injuring his head. The machete-wielding man was taken to hospital and pronounced dead. It is not clear if the attacked officer was the same one who shot the man.
According to Grems, the officer who shot the man has been placed on administrative leave—which is standard practice following a shooting. The officer has been with the Honolulu Police Department for four years. Grems said the shooting took place in an isolated area and that the public was not in danger, the newspaper reported.
According to The Seattle Times, Honolulu Police have been involved in six fatal shootings this year, all of which have occurred since June.
Last month, Dallas police officer Amber Guyger was fired after she shot and killed 26-year-old Botham Jean. A statement from the police department said an internal investigation concluded that Guyger, who was arrested for manslaughter on September 9, engaged in "adverse conduct." The officer was hired in 2013 and the statement explained that under civil service rules, she has the right to appeal.
"As Botham Shem Jean's family has his homegoing service in St. Lucia this week, this announcement of Amber Guyger's termination from the Dallas Police Department is bittersweet for Botham's family," attorneys for Jean's family said in a statement. "While nothing can bring him back, DPD's firing of Guyger is the first step towards justice for Botham Shem Jean."
On September 6, Guyger allegedly entered Jean's apartment after she thought it was her own. At seeing Jean inside, she allegedly thought a burglar was in her home and shot him. Guyger's apartment was located on the floor directly below Jean's. She was booked into jail on September 9 and released after posting a $300,000 bond.