Police Kill Two Gunmen at Texas Exhibit of Prophet Mohammad Cartoons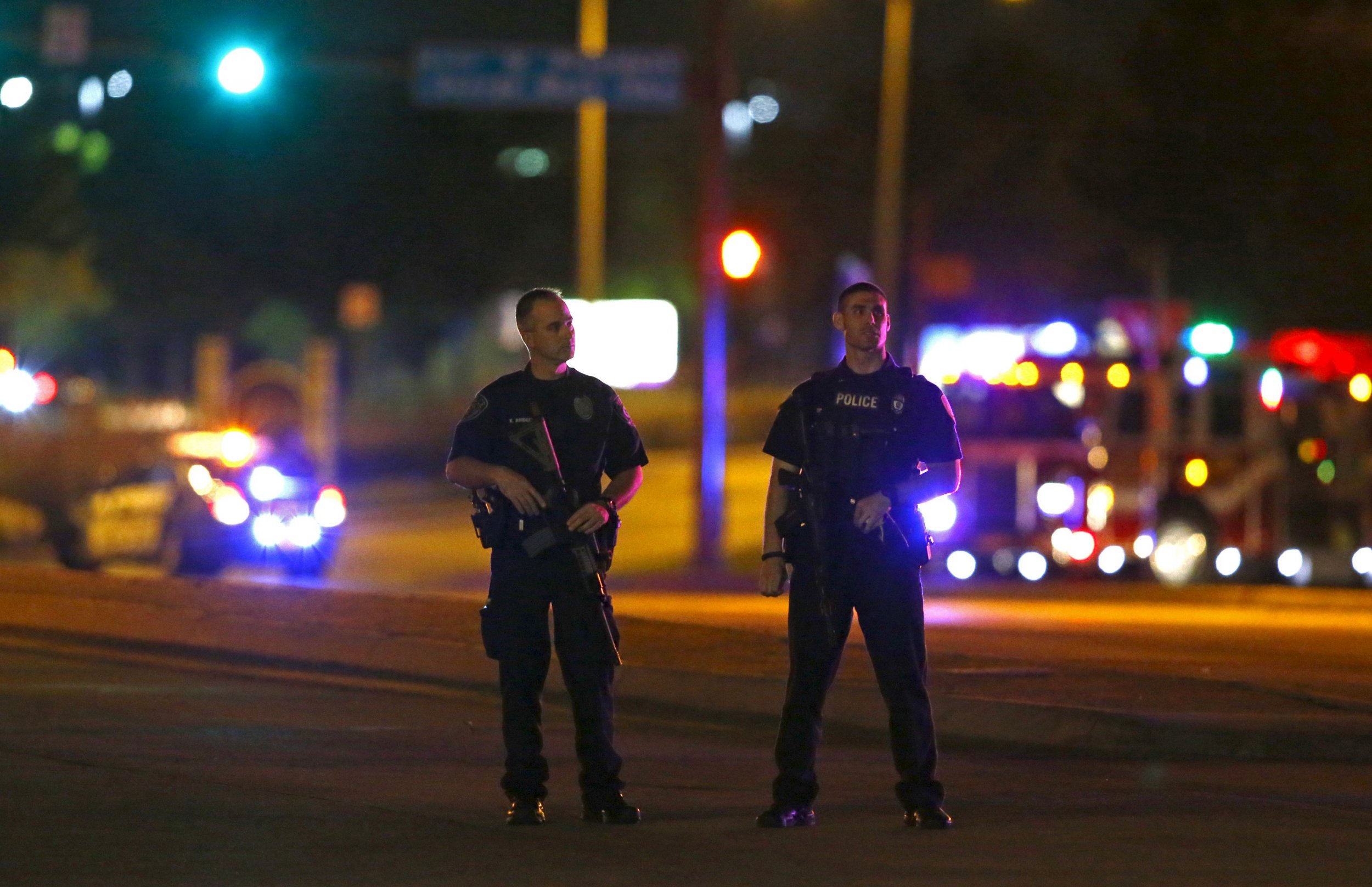 Texas police fatally shot two gunmen who opened fire on a security guard Sunday evening outside a contest for caricatures depicting the Muslim Prophet Mohammad that was organized by an anti-Islamic group, according to police. The FBI and other law enforcement officials remained at the scene Monday morning.
The two men reportedly drove to the Curtis Culwell Center in Garland, Texas, around 7 p.m. and fired at the security officer, according to local news. Garland police returned fire and killed the two men.
The officer was shot in the lower leg and transported to a local hospital with non-life-threatening injuries. He had been released by Monday morning, according to local news.
Police evacuated the event center and businesses in the area on Sunday night. Authorities inspected the gunmen's vehicle for explosive devices as a precaution.
Pamela Geller, president of the American Freedom Defense Initiative (AFDI), organized the event. Her group has sponsored anti-Islamic advertising campaigns in transit systems across the country. Geert Wilders, a polarizing Dutch politician and anti-Islamic campaigner who is on an Al-Qaeda hit list, was among the speakers at the event.
The shooting came months after gunmen killed 12 people at the offices of French satirical newspaper Charlie Hebdo in revenge for its cartoons depicting Mohammad. For Muslims, any depiction of the prophet is blasphemous.
Texas Governor Greg Abbott applauded the swift action taken by police in Garland, which is a city located about 30 miles northeast of Dallas.
"Texas officials are actively investigating to determine the cause and scope of the senseless attack," he said in a statement on Sunday.
Police were expected to hold a news conference at 10 a.m. Central time Monday.